Yaba College of Technology (YABATECH), recognized as Nigeria's best polytechnic for six consecutive years based on Webometric rankings, is cordially inviting applications from candidates who participated in the 2023 Unified Tertiary Matriculation Examination (UTME). The esteemed institution offers both Full Time National Diploma (ND) and Bachelor of Science in Education (B.Sc Edu.) in Technical Education programs. These programs are conducted in affiliation with the University of Nigeria, Nsukka.
YABATECH Post-UTME Form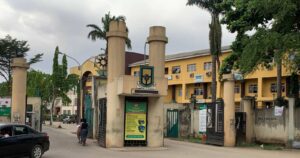 | | |
| --- | --- |
| 🏫 Institution | Yaba College of Technology |
| 📆 Date Range | Application starts 4th September, ends 6th October 2023 |
| 📊 Eligibility | 1st Choice and scored 150 (ND) or 160 (B.Sc) in UTME |
| 💰 Application Fee | N2,000 |
| 📝 How to Apply | Online application |
| ⚖️ Requirements | Minimum age of 16 by October 31, 2023 |
| 📜 Instructions | Correct data is crucial; inconsistencies may lead to disqualification |
| 🔄 2nd Choice | Must change to 1st Choice to be eligible |
YABATECH's Admission Eligibility Requirements for Post-UTME
For First Choice Applicants
Candidates who have selected Yaba College of Technology as their primary institution of choice and have scored at least 150 for National Diploma (ND) Full-Time courses, or 160 for B.Sc. Degree (100 Level) in association with the University of Nigeria, Nsukka, are eligible for the 2023/2024 admission screening process.
For Direct Entry and Second Choice Applicants
Direct entry candidates seeking admission to the B.Sc Degree (200 Level) must apply appropriately through the college's online portal. Those who have selected YABATECH as their second choice must change it to their first choice by visiting the JAMB Portal to be deemed eligible for the admission process.
Age Requirement
All applicants must have reached the age of 16 by October 31, 2023. Candidates who fall short of this age criterion are strongly advised not to apply.
How to Submit Your YABATECH Post-UTME Application
The online application process for the 2023/2024 academic session will be open from Monday, September 4, 2023, to Friday, October 20, 2023. To apply, kindly visit the YABATECH Application Portal: https://postutme.yabatech.edu.ng/Account/Login.
Application Fees
A non-refundable fee of Two Thousand Naira (N2,000.00) is required, exclusive of result verification fees and any additional transaction charges. Payment can be transacted either online or through a banking institution; cash payments are not accepted by the college.
Important Instructions for Candidates
Responsibility for Accurate Information
Applicants are strongly advised to ensure the accuracy of the information they provide during the registration process. Incorrect information, whether in the JAMB details or O'Level credentials, will result in disqualification.
Consistency in Identification
An inconsistency in names or photographs across different documents, such as O'Level Certificates and UTME results, will not be accepted and may result in the candidate's disqualification.
Troubleshooting and Support
Should candidates encounter difficulties in payment or registration, they are encouraged to visit the YABATECH website and click on the "help desk link," or engage with the online support portal for assistance.