Medical imaging is a scientific field of health care that plays a significant role in diagnostic procedures. Medical imaging professionals use machines to look inside patients' bodies to identify cancer and other diseases. Working in this field allows you to help people who are suffering and be an important member of a medical team. In this article, we discuss what jobs you can do with a degree in medical imaging science.
What is a medical imaging science degree?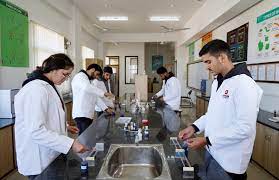 Medical imaging is the science of looking within someone's body to identify troublesome growths and areas of concern. Medical imaging is a broad term that can refer to a variety of scientific fields, such as sonography or radiology. Sonography uses sound to visualize the body, while radiology uses waves of radiation.
A job in medical imaging doesn't require you to complete a medical degree program, although there are career opportunities in the field for medical doctors. Here are some examples of the educational requirements for various careers in medical imaging:
Assistants: Assistant positions in medical imagining typically require you to complete at least a bachelor's degree in a related field. Assistants work closely with imaging specialists and gain valuable experience on the job.

Nurses: Working as a nurse in medical imaging can be a lucrative option for those who don't wish to complete a medical degree, instead nurses complete a registered nurse program at an accredited university. Nurses work closely with imaging staff to ensure patients have the most effective treatment options available.

Medical doctors: Within the field of medical imaging, there are a variety of positions that require you to have a medical degree. Becoming a medical doctor in this field typically requires four years of medical school, an internship of a year or more and finally, four years of residency in a relevant medical imaging discipline.
What courses does a medical imaging science degree cover?
When choosing a degree, multiple options can prepare you for a career in the science of medical imaging. Whether you want to work as an assistant, nurse or doctor, there are certain courses that you take regardless of the path you choose. These courses are necessary for anyone seeking to work as a medical imaging specialist. Some examples of courses you might take if you want to work in radiology include:
Pathology

Anatomy

Radiological science

Medical terminology

Oncology

Algebra

Radiation therapy physics

Treatment planning and practices
If you're planning to work in sonography, you may also take courses such as ultrasound scanning, ultrasound instrumentation and pathophysiology.
What can you do with a medical imaging science degree?
If you're interested in a career in the science of medical imaging, there are a variety of options based on your level of education and experience. Medical imaging staff usually comprises multiple team members with distinct duties and responsibilities. Here are eight jobs to consider after earning a medical imaging science degree. For the most up-to-date Indeed salaries, please click on the links below:
1. MRI technician
National average salary: $26,366 per year
Primary duties: MRI technicians are members of a medical imaging team that operates the magnetic resonance imaging machine. Operating the machine allows MRI technicians to produce images of their patients' internal structures by using strong magnetic fields. MRI technicians may also be responsible for analyzing the images they produce to identify diseases.
2. Sonographer
National average salary: $26,524 per year
Primary duties: Sonographers use sound in the form of ultrasonic waves to produce images of a patient's body. Sonographers typically work with patients who are unable to undergo MRI scans due to metal in their bodies. Sonography is also commonly used as an ultrasound machine for pregnant women to create images of their unborn child. If you're interested in a career as a sonographer, explore universities accredited by the Joint Review Committee on Education in Diagnostic Medical Sonography.
3. Cardiovascular technician
National average salary: $46,288 per year
Primary duties: Cardiovascular technicians provide a wide range of services to a medical imaging team. While cardiovascular technicians also perform invasive procedures, many specialize in the use of imaging techniques to diagnose and visualize issues with a patient's heart. Within the field of cardiovascular imaging, there are specializations such as vascular technologists and cardiac sonographers. Vascular technologists focus primarily on the structure of veins and arteries within a patient's body, whereas cardiac sonographers use ultrasonic equipment to visualize a patient's heart.
4. Mammographer
National average salary: $52,114 per year
Primary duties: Mammographers are medical imaging professionals who specialize in the visualization of a patient's breast tissue. Mammographers provide the images used by radiologists and oncologists to diagnose issues with breasts, such as breast cancer. Because of the sensitive nature of their work, mammographers require excellent interpersonal skills to interact with patients and make them feel comfortable and secure during the imaging procedure.
5. Radiographer
National average salary: $57,236 per year
Primary duties: Radiographers, also known as X-ray technicians, are members of a medical imaging team who are responsible for creating images of a patient's body using X-rays, MRI machines and CT scanners. Employers expect radiographers to interpret the images they create to the rest of the medical team and the patient. By looking at an image of a patient's body, radiographers can identify abnormalities and areas of concern so that other medical professionals can develop effective treatment plans.
6. Nuclear medicine technologist
National average salary: $91,097 per year
Primary duties: Nuclear medicine technologists are health care professionals who give patients drugs that are radioactive to assist in the imaging process. Nuclear medicine technologists may administer these drugs by injection or orally. When a patient has ingested a radioactive substance, certain areas of their body become easier to view with radiological equipment. By directing the radiological material to the area of concern within the body, nuclear medicine technologists allow diseases like cancer to be seen more readily.
7. Radiation therapist
National average salary: $102,165 per year
Primary duties: Radiation therapists are members of an oncology team who treat cancer and other diseases with concentrated doses of radiation. Radiation therapists typically work under an oncologist or medical physicist who directs them on how much radiation to use when treating a patient and what area they should direct the radiation. Radiation therapists don't have a medical degree, rather they must complete a two-year program and then become accredited with the American Registry of Radiologic Technologists (ARRT). Radiation therapy is a lucrative career for anyone who doesn't wish to obtain a medical degree.
8. Ultrasound technician
National average salary: $109,688 per year
Primary duties: Ultrasound technicians work with high-frequency sound waves to create images and 3D models of patients' internal structures. By using ultrasound equipment, they're able to visualize a patient's soft tissue and create extensive models that aid in the diagnosis and treatment of disease. Ultrasound technicians typically work in a hospital or medical facility, but many work in research facilities or private practice.
I hope you find this article helpful.