If you need to support your income with a side job or you cannot leave your house for work, you may be looking for a way to earn money from home. Thanks to the continued development of technology, it is becoming easier to work without traveling to an office. There are dozens of tasks you can do to earn extra income without leaving your home. In this article, we will examine several ways you can earn money working from home.
Common reasons to work from home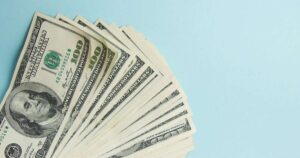 There are many types of jobs available depending on your lifestyle, needs and preferences. Working from home can be a good option for people who require more flexibility or the ability to stay in their place of residence to work. Some of the more common reasons people might seek to earn an income from home include:
Caring for a child or loved one

Illness, medical recovery or differently-abled

Flexible hours to supplement the main source of income

Flexible hours to work while in school

Ability to test out new careers or industries

Ability to gain new skills
No matter your reason, it can be helpful to understand the available opportunities to earn extra money from home if this is a need, or if it will simply help you accomplish certain career goals.
8 ways you can earn extra money from home
Here are several ways you can extra money from home:
1. Translator
If you are bilingual or multilingual, there are many job opportunities to translate for businesses online. As businesses work internationally, it becomes necessary for people who speak different languages to communicate complex business ideas, concepts and agreements.
Mandarin, Spanish and English speakers are in high demand, however, there are jobs available working with hundreds of languages. Working as a translator can help you earn a steady income stream using just your computer or phone. You can find work translating transcripts, instruction manuals or real-time conversations.
2. Virtual assistant
Virtual assistants work with an individual or organization to manage email and filing systems, organize paperwork, write communications, schedule meetings and perform other administrative tasks. A virtual assistant helps a business owner or executive to handle office work they may not have time to do themselves. To perform this job, you will need a working computer, a reliable internet connection and a phone.
Some jobs may require certain technical skills or proficiency in certain software applications that are necessary to complete the work. Effective communication skills, time management skills and attention to detail are vital to your success as a virtual assistant.3. Freelancer
There are many job opportunities to work for agencies or organizations on a freelance basis, which offers a flexible schedule in a variety of specialties. Here are some careers that commonly offer freelance work:
Writing

Editing

Web development

Music Production

Graphic design

Photography

Accounting

Social media management
Doing freelance work has many benefits that might be interesting to you including reduced transportation costs, managing or having a say in your work schedule and potentially working for more than one industry or organization.
4. Transcriptionist
If you can type a minimum of 40 WPM with minimal errors, transcription can be a good way to earn extra money from home. As a transcriber, you will convert audio recordings into typed documents.
There are thousands of opportunities in this industry, and you can earn more if you specialize in medical transcription, although you may need extra training to qualify. To become a transcriber, you will need a computer, an internet connection, high-quality headphones and excellent typing skills. You may also need special software applications to slow down the speed of the recordings to make it easier to hear the words correctly.
5. Online tutor
Online tutors guide students through their academic work. This is a perfect way to earn extra income from home if you are proficient in a particular school subject. You can provide tutoring on a variety of topics or specialize in a specific module such as criminal law or physics. You will help with coursework, homework and seminars. You may also proofread dissertations, review test scores or edit essays.
To be an online tutor, you must have a reliable Internet connection, a working computer and a quiet place where you can work without distractions or noise. Also, you need to be personable, an excellent communicator and well versed in the subjects you teach. There are several companies that offer online tutoring jobs and many allow you to choose your workload and schedule.
6. Data entry clerk
Data entry clerks perform various administrative tasks—namely entering, and organizing and cleaning records for organizations. They should have basic computer and typing skills, as well as a working knowledge of basic data entry software which may vary depending on the employer. They should also be able to work independently, follow detailed written instructions and exercise strong organizational, multitasking and communication skills.
7. Blogger
Blogging offers the opportunity to write about a wide range of topics for extra income. Whether you are an expert with a depth of knowledge in a particular subject, or you simply have a talent for conveying information through writing, many organizations have the need to establish and maintain online content.
As a blogger, you might maintain a content calendar, pitch topic ideas, write content and track and report traffic analytics. Some industries you may be able to write about include real estate, food and hospitality, retail, tech, economics and more.
8. Social media assistant
Many organizations rely on remote employees and contractors to maintain their social media presence. As a social media assistant, you might perform tasks such as posting on behalf of an organization on a regular basis, planning social media posts in advance, analyzing and providing recommendations for social media strategy, collecting and responding to social media user feedback, and more.
I hope you find this article helpful.