Whether you work in an office or work from home, you may have the opportunity to design your workspace. Designing a space that you enjoy can help you stay more productive at work and decrease your stress levels. Understanding how to create a mindful workspace design can help you succeed by supporting the specific type of tasks you handle.
In this article, we discuss why it's important to design your workspace and provide some tips for creating your ideal work environment.
Why is it important to design your workspace?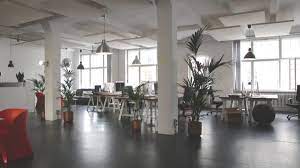 It's important to design a workspace that supports your focus and productivity and allows you to handle your job duties in an environment you enjoy. Considering the specifics of your job when designing your workspace can also help you succeed at work—for example, a well-designed workspace might give you room to focus on your work or provide space for more collaboration.
Designing your workspace might also help you feel confident and empowered in your role if your space reflects who you are as an individual and as a professional.
Tips for designing your workspace
If you're designing your workspace for the first time, or if your space is due for a redesign, here are some tips that might help:
1. Consider your personal work preferences
Designing your workspace is a good opportunity to create a setting that supports your preferred setup and style. You can consider your visual aesthetic preferences and design your space accordingly. For example, if you prefer minimalist interiors, you can emphasize clean lines and open spaces. If you have an eclectic style, you might choose to bring in detailed decor and a variety of supplies.
Be sure that your visual design choices support the type of work you do as well. For example, if you're drawing and illustrating, it's important for ‌your light source to suit the type of tasks you complete. Other considerations may include whether you prefer to work sitting or at a standing desk, how you like to organize items such as files and what kinds of surfaces you need available to complete your work.
2. Use your role to influence your workspace
When you're designing your workspace, think about your daily responsibilities and use those tasks to help inform your plan for the space. If your job requires extended periods of intense focus, you might want to use strategies that are meant to minimize or eliminate distractions. If your role requires collaboration, however, you might want to integrate design elements that support multiple people comfortably using your office space.
Take your role-related tools and supplies into consideration, as well. If you frequently draft large images by hand, for example, you may set up your space differently than if you're using a keyboard most of the time. If you participate in frequent video calls, you may want to think about your workspace appearance from the angle of your webcam to ensure a pleasing and professional appearance.
3. Think about rest
Although you may design a workspace to enhance productivity as much as possible, you might also plan to use this space to take breaks and rest throughout the day. Think about your preferred downtime activities and make it easy to enjoy them in your space.
For example, if you like to drink tea between work tasks, consider bringing an electric kettle and mugs into your space. If you like to read novels to refresh your mind between tasks, you might place a small bookshelf behind your desk.
4. Use windows wisely
A view of the outdoors can be refreshing and enjoyable during the workday. For some people, it might also be distracting. Think about whether the windows in your space help your productivity and allow you to remain positive and motivated throughout your day.
If you notice the window is too distracting, consider placing your desk so that the window is to your back or side. If the view motivates you, try arranging your furniture so that you're facing the window frequently.
Windows can also be a valuable light source, especially in places that might receive less natural light during the day or in the winter months. Maximize natural light by using translucent shades, for example, or find times when you can open your window without risk of too much distraction, such as during lunch and break times.
5. Cut the clutter
Items that are tangential to your work might inspire you, or they might distract you from your work. Consider whether the items you choose to display in your workspace support productivity and enjoyment during your day.
For example, featuring a family photo on your desk may help you feel positive and motivated, which can help you handle feelings of stress. You might also notice that a framed concert poster or piece of movie memorabilia draws your attention away, so you might display those items outside your direct line of sight or save them for a different setting.
6. Consider noise
If you prefer to work in a quiet space, think about ways you can quieten your workspace to enhance your productivity. Noise-blocking headphones or earplugs might help. If you're distracted by footsteps on a hard floor, consider using a soft floor covering like a rug to dampen the noise.
Conversely, if you prefer working with a little bit of background noise, think about how that might work in your space. Try using headphones if you're in a shared space, or listen to a quiet radio or streaming service while you work. Be sure to communicate and collaborate on noise levels if you're working in a shared space.
7. Brainstorm color schemes
Different colors can have an impact on professionals' mood and productivity. Consider taking this into account when designing your workspace. For example, you can research which colors may provoke feelings of calm and relaxation if you want to reduce stress levels in your workspace. Alternatively, some colors may encourage motivation and excitement, which can be useful if you need extra energy throughout your workday.
8. Turn limitations into possibilities
If your office includes features that are outside your range of design preferences and you cannot necessarily change them, try thinking creatively about incorporating them into your space.
If you want to change the flooring in a shared office space, for example, you might bring in a small rug or mat to put on top. This might work for walls as well if you can bring in wall coverings, posters or artwork to cover spaces that might not fit your design preferences. You can dampen harsh lighting by bringing in a soft lamp instead of using the overhead lights.
Turning permanent office fixtures into design elements might even be an enjoyable challenge, depending on your perspective. If you're working in a shared or employer-owned space, be sure to communicate about your workplace changes to ensure you're in accordance with relevant policies and procedures.
I hope you find this article helpful.