Most companies invest significant resources to make their product or services known to the public and gain customers. It is because all businesses depend on their clients to generate profit. If you plan to start your consulting firm or wish to grow your existing client base, you probably want to know how to do it. In this article, we will learn ways to get clients as a consultant.
What are the benefits of getting more clients?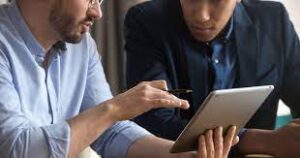 The benefits of getting more clients include a more successful business thanks to more sales and profit but also more brand recognition and awareness of your market. It is essential to develop new and strong relationships with customers to encourage them to share information about your business with their network. This practice can bring you more clients and increase your revenue.
The more a business attracts clients, the more its brand recognition increases. Because when many clients engage with a brand, it creates a sense of connection with potential clients who are not yet familiar with that brand. In other words, when people see that you continually gain clients, they feel more connected to your brand and are more likely to engage with you.
Getting new clients also helps you to stay aware of their needs. It would be best if you were well-informed about new tendencies to stay in pace with the market. If you know what people want, you can offer it, build a new clientele and keep your existing clients.
How to get your first clients as a consultant
Here are some tips to help you get clients:
1. Create an effective online presence
Before you start looking for your clients, find out who your ideal client is so you can adjust your communication accordingly. Create an online presence that speaks to them and convinces them to work with you. Here are a few ways to achieve this:
Website and blog: First, you can create a website and a blog to help potential clients find out more about you and your business. Optimize it for search engines by inserting keywords that your clients might be looking for and publishing blog posts that answer your ideal client's questions. While blog posts instruct your potential clients, they can also lead them to hire you if you mention that you offer services place a link to allow clients to contact you.

Portfolio: Create an online portfolio to display your work. If you just started as an independent consultant, you can explain how you contributed to your former employer's success.

Testimonials: If you already work for a few clients, ask them to leave a testimonial on your website to attest to the quality of your previous results. Don't hesitate to reward those clients in exchange for their testimonials by offering a reduced rate on their next job.

Positive social media image: Make sure you only publish positive or instructive content on your social media account to give your potential clients a positive first impression of you.
2. Prepare your introduction pitch
When clients look for a consultant, it is generally to solve a pressing need. They can't do the job themselves, so they look for external help that can start as fast as possible. Moreover, they usually have a limited time to listen to your introduction. Therefore, it is essential to prepare your pitch. A few words to convince the potential client that you are the one they are looking for.
To achieve this, you need to take some time to prepare a description of your service and explain why you are the best consultant for your ideal client. The more specific your description is, the more chances you get to land your perfect client. Here are some points you need to clarify:
The service you offer: Describe if you offer change management assistance, marketing services or sales advice.

The problem you solve: Explain the reason why clients need you.

Your unique advantage: Explain what differentiates you from competitors and the advantage of working with you.
Make sure you work on your pitch until you can articulate it in one minute.
3. Start with the people you know
Here is how you can grow your client base with the help of people you already know:
Ask for referrals.
You can ask for referrals from friends and family. Asking people who already know you to introduce you to potential clients is effective because they transfer their trust and appreciation when they do.

You can ask a past client to introduce you to their network. For this technique to work, you need to be proactive and ask for it rather than wait for people to talk about you.

You can implement a referral program. Reward people with an incentive when they refer you to somebody. You may offer a specific amount of cash or a percentage of your fee for each client referred. Another incentive idea is a discount on the monthly fees of clients who refer you to someone new.
Deliver value
Your current network can be of great assistance to land your future clients. They will promote your services if they have a positive experience with you. You need to deliver value anytime you work with someone. Value is the basis of your marketing.
4. Create partnerships
There are different ways you can create partnerships to get consulting clients:
With other professionals: Other professionals have too many clients or clients needing a service they can't offer. Look for those small businesses and offer to partner with them.

With influencers: You can also get in touch with a few influencers in your industry. Offer them to work on a project for free as their public opinion will benefit you in the long term. When they testify about your talent, it can bring you more paying clients.

Content partnerships: You can contact brands or influencers who have the same audience you try to reach and offer them to share free training on their platform. It will help you get the attention of potential clients.
5. Use social media
Here are three ways social media can help you find clients as a consultant:
Join groups
You can join groups on social media that are related to your business. In those groups, you may find potential clients looking for information. Answer their questions and bring value to the group. It will help you stand out and gain the trust of those potential clients who might hire your services. You can also use those groups to network with other professionals and eventually offer partnerships, as referred to in the previous point.
Polish your profile
You can easily gain credibility by highlighting your experience on your social profile. Many social media and networking platforms allow you to fill in professional experience or skills. Take advantage of that feature to promote your talents. People who see this might be needing those skills and be interested in hiring you or know someone who is.
Use the search bar
You can search for "help with [your service]" to find conversations of people looking for the help you provide. Join the conversation and advertise your services.
Create a social media campaign
You can create an advertisement for a small budget on social media. Record a short video explaining what you have to offer and publish it with a link to a booking page. Make sure to select your audience according to your ideal client's criteria. Don't hesitate to switch and try something else if your first trial doesn't bring many leads.
6. Job postings
As a consultant, you might be well-fitted to fill some positions posted in job listings. You can respond to those job postings and propose your consulting services. Make sure you position yourself as a money-saver for the company. For example, you can use the argument that they won't have to pay you any employment benefits.
7. Offer valuable content
You can earn potential clients' trust and demonstrate your expertise by offering useful content to your target audience.
Get published. You can look for a magazine related to your niche and reach out. Tell them you love their writing and let them know you would like to contribute some valuable content if they ever need it.

Send newsletters. You can build an email list and send a regular newsletter with valuable content.

Public speaking. Industry events regularly look for public speakers or new topics. You can use this strategy to create interest in your services and land clients if you are comfortable speaking in front of others. You can also create your local event.
8. Cold pitching
Cold pitching consists of reaching out to clients you wish to work with. Instead of waiting for them to ask for your services, you identify their problem and contact them to offer your help. You can find clients to cold pitch in new business announcements in newspapers, social media accounts of brands related to your business or new startup lists.
You can send emails to contact businesses and ask them if they could use your help. Start by prospecting companies who might be interested. Look for a few contact names on their website. Then send them a short email with your offer, starting with the name of the person you address. Here are a few tips to craft an effective pitch message:
Personalize your message and demonstrate your understanding of the potential client's business and needs.

Offer to solve their problem for free. It helps you gain the prospect's trust and show your experience. In the long term, this strategy pays off. These new clients are less reluctant to hire you the first time because there is no cost for them and more likely to hire you a second time because they will know you can accomplish the job.

Tell them what you offer and explain how. Being specific helps to convince potential clients because it demonstrates your knowledge and shows you did some research.

Include your first and last name, phone number, a link to your website, and a link to a booking page for a free consultation.
You can also send your pitch message through their contact form to make sure you get their attention. After sending your email, make sure you follow up with a phone call and refer to your offer previously sent with a winning pitch.