A career in sales involves knowing various strategies to help convert a potential customer. Part of this involves understanding different metrics and measurements used in sales strategies. Knowing different sales concepts can help you communicate effectively and start generating more leads. In this article, we explore 83 sales terms, provide their definitions and explain why they are important for companies to understand.
83 sales terms to understand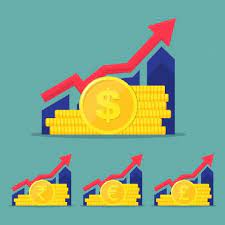 Here's a list of some common sales terms with their definitions:
1. Analytics
Analytics is the study of certain data metrics to discover potential patterns and insights. Businesses use analytics to predict future sales trends and outcomes.
2. Business development representative
A business development representative (BDR) is a sales team member who focuses on activities related to outbound leads. Their overall goal is to reach potential consumers for a sales opportunity.
3. Buyer process
The buyer process is the steps a consumer takes to find a solution to their problem and purchase a product. This includes the awareness, consideration and decision stages.
4. Cost per impression
Cost per impression (CPI) is the rate a company pays per 1,000 impressions or views of their advertisement. This is a common method websites use to price advertisements.
5. Cross-selling
Cross-selling is when a company sells a different product or service to one of its existing customers. This occurs when they recommend a similar product to go along with the one they were planning to buy.
6. Customer acquisition cost
Customer acquisition cost (CAC) is the amount required to convince a consumer to buy a product. Companies can use this to measure their profitability.
7. Customer lifetime value
Customer lifetime value (CLV) is an estimate of how much a company can make from a buyer. Some factors that influence the CLV are churn rate, retention rate and average profits by the customer.
8. Customer relationship management systems
Customer relationship management (CRM) systems are databases to store customer information. The three main types of CRM systems include operational, analytical and collaborative.
9. Customer success
Customer success is a method businesses use to ensure their products help consumers meet their desired outcomes. This consists of building relationships with customers and understanding their goals.
10. Data
Data is facts that companies can use to analyze, predict and plan their business. Some common data businesses collect include revenue per sale, net promoter score and average customer lifetime value.
11. Demand generation
Demand generation is a strategy for building awareness about a company's products. Companies use it to promote new items and increase their customer loyalty.
12. Direct mail
Direct mail is an advertisement method where companies deliver materials to recipients through postal mail. This includes items, such as catalogs, brochures and newsletters.
13. Direct selling
Direct selling is when an organization exchanges a product for money in a non-retail setting. This may occur in a home or online.
14. Discount
A discount is a promotional reduction of an item's price. Companies use these to help improve their sales and build their customer base.
15. Discovery call
A discovery call is an initial call a company makes with a potential consumer after connecting with them over email. These help companies understand the needs of prospective customers.
16. Doing business as
Doing business as (DBA) is when the name a company operates under differs from their registered name. This occurs when an organization rebrands.
17. Drip campaign
A drip campaign is a marketing strategy where an organization sends scheduled automated emails. Companies use these messages to send content to prospective consumers at the right time.
18. E-commerce
E-commerce is the buying and selling of goods in an online environment. Often this occurs on the internet through computers and other devices.
19. End of year
End of year (EOY) refers to the completion of a calendar or fiscal year. Companies look at their data at the EOY to determine if they met their sales goals.
20. Enrichment
Enrichment is the process of improving the quality of a product or service. This allows companies to give their customers a better experience.
21. Equity
Equity is someone's value in owning a portion of a company. To find this, companies subtract their liabilities from the value of their assets.
22. Fair market value
Fair market value (FMV) is how much a prospective buyer would pay for a product when the company meets their conditions. Conditions include having enough time to make a decision and no presence of pressure to buy or sell.
23. Field sales representative
A field sales representative is a traveling sales member who tries to secure a sale. To do this, they demonstrate their product to potential customers.
24. Fiscal year
A fiscal year is a 12-month period businesses use for accounting purposes. Companies use this to plan their budget and assess their performance.
25. Forecasting
Forecasting is a prediction of a likely event based on relevant data and factors. Often this includes a business's expected sales revenue.
26. Fortune 500
Fortune 500 refers to the 500 largest companies in the United States. Evaluators determine this based on a company's total revenue.
27. Gatekeeper
A gatekeeper is someone who controls whether information reaches a particular employee. They protect decision-makers from distractions.
28. Gross margin
Gross margin is a company's total sales minus the cost of goods sold. This helps an organization measure the efficiency of making money from their products.
29. Ideal customer profile
The ideal customer profile (ICP) is the description of a consumer who matches the characteristics of potential buyers for a company. This includes factors, such as age, location and gender.
30. Inbound sales
Inbound sales is a method for prioritizing the goals and needs of potential buyers. This creates a more personalized buyer experience.
31. Initial public offering
Initial public offering (IPO) is the selling of stocks from a private company to the public. Companies pursue this to gain more exposure and credibility.
32. Inside sales representative
An inside sales representative is a professional who makes sales remotely. They use channels, such as email and telephone calls to do business.
33. Key accounts
Key accounts are repeat customers a company prioritizes. Businesses value these because they help form a partnership.
34. Key performance indicators
Key performance indicators (KPIs) are metrics a company uses to determine if it met its target. Some examples of KPIs include the number of qualified leads and average conversion time.
35. Kickers
Kickers are rewards companies use to motivate those who exceed their sales quota. This recognizes their level of productivity and negotiation.
36. Lead
A lead is a potential customer that expresses interest in a company's product. These help companies build a customer base.
37. Lead generation
Lead generation is the activities a company takes to generate interest in its products. This may include coupons, events and blog posts.
38. Lifetime value
Lifetime value (LTV) is how much value a customer brings a business. Companies calculate this by dividing the monthly recurring revenue by the churn rate.
39. Low-hanging fruit
Low-hanging fruit are individuals that require little effort to convert into paying customers. Often this includes existing customers that are easier to maintain than pursuing new ones.
40. Mark-up
Mark-up refers to how much a company adds to the original price to account for profits and overhead. They calculate this by dividing their gross profit by their cost.
41. Metrics
Metrics are data points to help a company measure its progress. These can also help teams form strategies and take corrective actions.
42. Monthly recurring revenue
Monthly recurring revenue (MRR) is how much money a company expects to earn each month. Companies providing rental and subscription-based services often use this.
43. Needs assessment
A needs assessment is a method for analyzing factors of a company to find areas for improvement. Often, this looks at a company's systems and functions.
44. Negotiation
Negotiation is the bargaining between two parties. The overall goal is to find a mutual agreement.
45. Net asset value
Net asset value (NAV) is the value per share in a mutual fund. To calculate this, subtract the value of liabilities from the entity's assets.
46. Net promoter score
Net promoter score (NPS) is a rating system used to determine how satisfied customers are with a company. This involves using a scale survey.
47. Objection
An objection is something preventing a potential buyer from purchasing an item. This may include a lack of need, lack of trust or lack of budget.
48. Onboarding
Onboarding is the process companies use to introduce a new customer to their goods. This teaches customers about product features.
49. Opportunity
An opportunity is a lead with a high likelihood of converting to a sale. Often this occurs when a consumer has the pain point a product solves.
50. Optimization
Optimization is the action taken to change the design or procedures of a product to improve its efficiency. This can also generate maximum impact.
51. Outbound sales
Outbound sales are transactions that occur when a seller directly interacts with a prospective customer. Common tactics include cold emailing and calling.
52. Pain point
A pain point is a customer's problem and need. Companies create products to help address these and add value to a consumer's life.
53. Platform as a service
Platform as a service (PaaS) is a cloud-based service that delivers tools to users through the internet. These help lead to faster delivery.
54. Point of contact
A point of contact (POC) is the individual representing an organization. They make decisions and control the flow of information to their company.
55. Positioning statement
A positioning statement is a description of a product. Sales representatives use these at the start of their call with consumers to engage them.
56. Product
A product is an item, service or idea that meets a consumer's need. Companies offer these to the market for money.
57. Product lifecycle management
Product lifecycle management (PLM) is the process companies use to oversee their items throughout its lifecycle. This includes the initial design, development and deployment.
58. Profit margin
Profit margin is a ratio a company uses to determine its profitability. They find this by subtracting the cost of goods sold from the net sales.
59. Prospecting
Prospecting is the activities a company takes to look for potential consumers. This occurs in the beginning stages of the sales process.
60. Purchase order
A purchase order (PO) is a document a buyer gives to a seller to designate the specific product or service they plan to purchase. These help companies keep track of incoming orders.
61. Quota
A quota is a sales goal for a specific period. These help forecast sales and set expectations for sales representatives.
62. Ramp-up
Ramp-up is when a company increases its output to meet the high demand for its product. This occurs when startups grow or a large company releases a new product.
63. Referral
A referral is a lead generated from an existing customer. These help companies reach new consumers.
64. Request for proposal
A request for proposal (RFP) is a document a business sends to vendors to submit a bid. This occurs during the procurement process.
65. Revenue
Revenue is the total a business generates from sales in a specific period. Companies review this to determine the level of success of their business.
Additional sales terms to learn
The following are some additional sales terms to learn:
Sales funnel

Sales process

Sales pipeline

Segmentation

Service level agreement

Social selling

Sound bite

Subject matter expert (SME)

Stakeholder

Target

Top of the funnel

Triggers

Upselling

User experience (UX)

User interface (UI)

Unicorn

Value proposition

Value statement
I hope you find this article helpful.