Marketing professionals often look for creative ways to gain the attention of consumers. One method they may turn to is the use of gimmicks. If you work in marketing or are interested in pursuing a career in the field, you may benefit from understanding what gimmicks are and how you can implement them. In this article, we define marketing gimmicks, describe how they work, discuss nine marketing gimmick examples, and provide tips to help you choose one that works for you.
What are marketing gimmicks?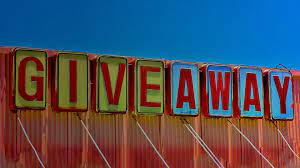 A marketing gimmick is any novel feature, technique, or idea primarily aimed at attracting publicity or increasing a price point while adding minimal intrinsic value to the product or service in question. Using a gimmick can be a fairly quick and low-cost way of differentiating one brand from others in the same market. Consumers take notice of the brand not for what it can offer them but because of their fascination with novelty. In some cases, the attention gained through the gimmick can garner further attention as the discourse concerning it rises.
Gimmicks come in various forms. They often have no direct relation to the marketed object. An example would be a product add-on such as a complementary fashion accessory produced to promote a streaming service or a toy included inside a box of cereal. They can also be advertisements in which the focus isn't a product or service but something abstract. Some brands, for example, produce commercials with interesting or odd visuals. The idea behind these tactics is to get the public talking about the advertisement, resulting in increased publicity and more sales.
How do marketing gimmicks work?
Marketing gimmicks work by causing consumers to believe they're gaining something special from purchasing a product or service. Often, the special gain comes in the form of an added feature or product. A loyalty card, for example, encourages consumers to buy more volume and buy more often with the promise of a free item after meeting a certain threshold. The gimmick may offer a free product, but to gain it, the customer may have bought more than they normally would. Sometimes, businesses combine such offers with other gimmicks, such as limited-time events, to encourage more spending.
In other instances, consumers may feel they're gaining special knowledge or a special sense of belonging with others with similar knowledge. An example of this is an advertising campaign that aims to amuse rather than advertise a product. The humor can lead to viewers finding affinity with others who've seen and liked the advertisements, which can, in turn, promote goodwill toward the brand associated with them.
9 marketing gimmick examples
Here are nine examples of common marketing gimmicks:
1. Color options
Companies that sell a popular product can extend their sales by offering it in various color options. Some fountain pen companies, for example, have low-cost entry models with multiple color choices. Functionally, the pens are the same, but the fact of color variety can give the consumer the sense of one being many. As a result, even consumers who already have the item may buy more to fill out a collection.
2. Special editions
A similar gimmick is the release of special editions. A special edition is a kind of scarcity marketing tactic, meaning that it can lead the consumer to believe they have a limited opportunity to purchase an item. Hard copies of movies often have special- or limited-edition releases sold at higher price points than the ordinary versions. These may include extras such as novel packaging, collectible inserts, and fan content, but the film content is the same, and the cost to include such features is relatively small to the producer.
3. Design or functional features
Some products include gimmicks relating to their design or function. An example of a design feature is a battery with a level checker, by which the user can hold two points of the battery to determine how much power remains in it. An example of a functional feature is a shaving razor that vibrates. In either case, the customer may perceive the product to have added value because of the added features.
4. Quality measurements
Companies often make claims about quality measurements in their marketing or packaging. The following are some common examples:
Sunscreen: Many sunscreen brands advertise a high sun protection factor, or SPF. This suggests greater protection against sun damage, though high SPF levels don't necessarily offer greater protection past a certain threshold.

Bedsheets: Similarly, a producer of bedsheets might promote the high thread count of their products, but a count above a particular number may be indistinguishable from the lower end of the threshold.

Detergent: Manufacturers of laundry or dish soaps often advertise their products as being "high concentration," though being highly concentrated is a common characteristic of such cleaning products.
5. Gendered branding
Some companies create a separate line of products specifically marketed toward men or women, though such products may be functionally indistinguishable from the ordinary line. Some common examples are toiletry and personal care items such as body washes, razors, and toothbrushes. One of the lines is usually higher in price, allowing the company to earn additional revenue on a similar or identical item.
6. Associations
Companies that market their reputation may try to imply associations with traditions known for a particular quality. For example, a manufacturer of machine goods might promote their products as being "inspired by German engineering," evoking that country's reputation for precise engineering. Another example would be a food producer with products "based on traditional family recipes," which can bring to mind a sense of homeyness and the comforts associated with that.
7. Add-ons
An add-on is any complementary item given in addition to the product or service purchased. At fast-food restaurants, for example, the kids' meal may come with a small toy that encourages children to ask their parents for the meal. A common characteristic of successful add-on gimmicks is that the add-on is more desirable to the consumer and less expensive to manufacture than the main product.
8. Special events
Special events shift the focus from the product to the environment in which it's sold. Potential customers arrive because they may be curious about what the event can offer, leading to product exposure and potential additional sales.
There are numerous types of events that businesses use as gimmicks. One example is a charity event, which helps to raise money for a cause. Associating with such an event can improve the reputation of a company and draw new customers to it. Another is a contest, which encourages consumers to purchase a company's products for chances to win large awards. A common example is a fast-food restaurant giving a raffle ticket for every purchase of a specific meal combination, encouraging customers interested in the contest to buy more of that particular offering.
9. Celebrity endorsement
A celebrity endorsement is an agreement between a company and a well-known public figure in which the latter promotes the company's products. Athletes, for example, commonly endorse products such as breakfast foods, sportswear, and hygiene products. The implication for each product, respectively, is that it promotes good health, facilitates athletic performance, and effectively combats hygiene issues associated with strenuous exercise. Consumers who are fans of the endorsing celebrity may be drawn to the products because of their trust in the figure or desire to emulate them.
Tips for choosing the right marketing gimmick for you
Consider the following tips to help you choose a marketing gimmick that may work for you:
Consider the brand
A company's brand is the image it has in the eyes of the public. Effective marketing gimmicks often take advantage of branding to create or strengthen positive associations. For example, a company that creates beauty products might have a campaign that focuses not on its products but on positive body-image messaging. This is a gimmick that extends organically from its brand while also improving its reputation as a force for social good.
Find a niche
Sometimes, a company can renovate its brand by finding and dominating a niche—a particular segment within a wider market. For example, some companies have come to gain a share in the niche youth market by creating irreverent-style advertisements that highlight the unpredictability and quirkiness of the brand. The advertisements may have little direct association with the company's history or products, but they relate to a generation's style of humor and, therefore, point to the company's relevancy to the market.
Go online
Many market segments have shifted to online channels, consuming much or even most of their content on social media platforms and streaming services. Take advantage of this shift by channeling your gimmicks through them. Instead of traditional celebrity endorsements, for instance, consider approaching social media influencers for paid promotions, or run online contests that give rewards based on the number of times users share brand content.
I hope you find this article helpful.