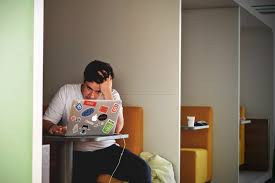 What is Applicant Tracking System? Applying for available jobs usually involves some systematic process. The process begins with the submission of a resume.
Job seekers with the best resumes in line with the job description move to the next phase of the hiring process. This means before a human handles your CV, it must successfully pass the applicant tracking system.
The hiring process involves much labor that recruiters need to automate the process to get their qualified candidates. Using modern application tracking system software is the best way for recruiters and employers to get qualified hands with their workforce.
Therefore, job seekers must optimize their resumes to get past the ATS. As a job seeker, your attention must be drawn from yourself to the company. You must understand the job description and know how to navigate your way past elimination.
Recommended: How To Overcome Graduate Job Issues
1. What is Applicant Tracking System?
An applicant tracking system (ATS) is software for employers and recruiters to track and monitor candidates throughout the recruiting and hiring process.
The hiring process is easily frustrating and time-consuming for both recruiters and job seekers. Hence, while it is important to use ATS, recruiters should opt for the ones with the best features.
Getting the right hands is a daunting task for recruiters- all thanks to the internet. A single job post attracts hundreds to thousands of resumes. This is where application tracking systems come in.
Recommended: Top 27 Task Management Software For 2023
2. Features of Application Tracking System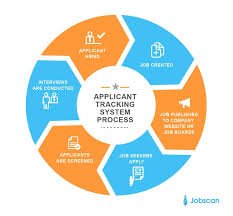 Applicant tracking systems have different functionality yet they all operate on the same basic processes. Modern ATS features include
1. Candidate Sourcing
Candidates are sourced from different channels such as social media, job boards, and employee referrals.
2. Centralization
An Applicant Tracking System provides a centralized platform for all hiring and recruiting activities. What this means is you can achieve a seamless and impressive workflow using the same ATS software to do many things instead of jumping between application software.
3. Managing Interview
Humans get to handle the interview unlike during the search but guess what. A good ATS provides structured interview events. You can automate segments and make the interview preparation and execution fast and easy
4. Multiple Integrations
An applicant tracking system makes room for the continuous use of previous software. So you don't need to discard your existing software. It is compatible with other software.
5. Dashboard, Reporting, and Analytics 
Recruiters can review the hiring process to identify bottlenecks, make informed decisions and provide real-time information.
6. Collaboration 
All team members can easily flow and know what's next. The application tracking system allows effective collaboration among colleagues.
7. Onboarding 
Application tracking systems also feature the action or process of integrating candidates into the hiring systems by sending forms, contracts e-forms, and more.
8. Personalization 
ATS also allows users to personalize a list to suit their requirements. For instance, a user can specify columns to be grouped or filtered, visible or not.
3. What Job Seekers Need To Know About Applicant Tracking Systems
The most important thing is to be ATS aware when applying for jobs.
Create and format your resume with ATS in mind. Cover letters with the resume should be ATS-friendly
Application tracking systems are not as accurate as humans. So, highly qualified candidates may be eliminated in the process.
Discover keywords relevant to the job description, know the ATS limits, and account for them when you write your CV.
4. How to Optimize Your Resume for Applicant Tracking Systems?
Getting past application tracking systems means you must optimize your resume with the right keywords, formatting, and other ATS elements. It
The following will guide you on how to beat application tracking systems
1. Pay attention to keywords by optimizing for ATS search and ranking algorithms.
Your resume must include all the relevant skills and keywords possible to beat past ATS.
2. Write your resume to match the specific job role you are applying for.
Every employer wants qualified candidates. The best chance is to customize your resume to match each employer. Avoid using one stone to kill many birds.
3. Follow the standard resume style for section headings.
Keep to the use of the standard resume style. Where you need to use a section heading like 'Work Experience' don't replace it with 'Previous Jobs'
4. Use a Hybrid or Chronological resume format.
Ensure you use a chronological or hybrid format for your resume. It is often the best for ATS unlike the functional format or any other that de-emphasize work history.
5. Avoid the use of headers and footers.
The information in headers and footers sometimes causes parsing errors inside the ATS or gets lost.
6. Use long-form and acronym versions of keywords.
To enable your profile to appear in the results, use long form and acronyms versions of keywords interchangeably. This is because some ATS will only return resumes with the exact keywords the recruiters would search for.
7. Don't use tables, columns, or graphics
ATS bots don't hesitate to reject what they can't handle or don't want. Therefore don't use columns, tables, and graphics to prevent parsing errors in the ATS.
8. Use traditional fonts for readability
Traditional and screen-friendly fonts like serif or sans serif can be used. Some ATS automatically change unfamiliar fonts which can alter a candidate's resume format or design
9. Save your file as .docx
If possible, save your file as a docx file as it is most compatible with Applicant Tracking Systems.
5. Never Stop Learning
In the process of securing a job, candidates should be open-minded to learn new things. Because for every application, new knowledge is added and it is expected you come out better than your last application.
When it seems you are not been selected, discover what the challenge is and face it head-on. Be prepared for the best and worst things to happen. This way will make it easy to get past times of job searching
Recommended: 10 Steps To Improve The Content And Quality Of Your Life