The Tony Elumelu Foundation (TEF), is NOW accepting applications from all African entrepreneurs, with business ideas that can transform Africa.
The application deadline is midnight (WAT) on 31st of March 2021. See the requirements, application guide and more info below.
TEF's for ten years has $100 million commitment to train, mentor and fund 10,000 African entrepreneurs in every African country. Since its inception in 2015, the Programme has assisted nearly 9,000 entrepreneurs and created hundreds of jobs across the continent.
Recommended: Ways to make money with your phone or laptop
However, 1,000 entrepreneurs will be selected based on the viability of their business idea, including market opportunity; financial understanding; scalability; leadership and entrepreneurial skills demonstrated in the application. Successful applicants will join the third cohort of the TEF Entrepreneurship Programme.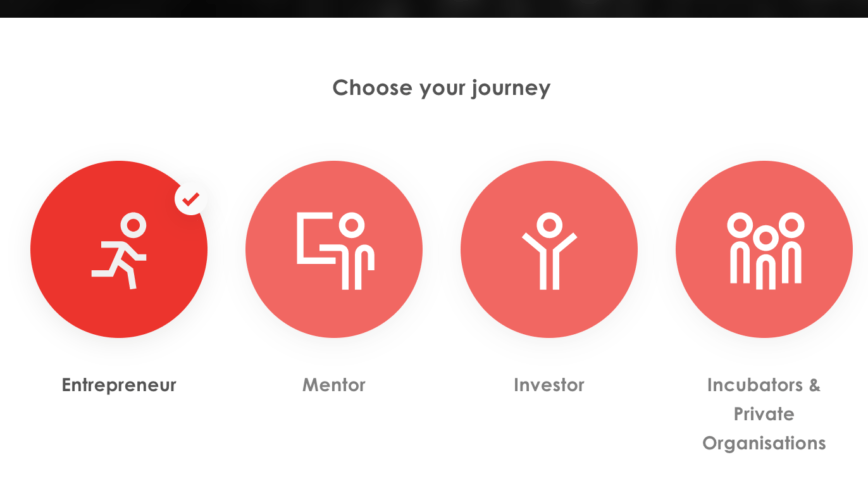 TEF Founder, serial entrepreneur and philanthropist Tony O. Elumelu, CON said:
"Our Programme is a deliberate effort to institutionalise luck and provide the essentials for business growth to Africa's next generation of business leaders. It is a demonstration of my faith in this generation's ability to transform the African narrative, from the single story of disease and poverty, to one of enterprise and opportunity. Spread the word; we need Africa's best and brightest entrepreneurs. Their ideas will transform Africa."
Who Is Eligible for Tony Elumelu Program?
The programme is open to all citizens and legal residents of any one of the 54 African countries.
Business must be based in Africa
Business must be for-profit
Business must be 0-3 years' old
Applicants must be at least 18 and a legal resident or citizen of an African country
Your application must focus on ONE business only.
The Programme will provide the entrepreneurs with the following tools;
Training: 12 weeks of intensive training on setting-up and managing businesses
Mentoring: A mentor will guide successful applicants in creating a robust business plan
Seed Capital:$5,000 in non-returnable seed capital and access to a $5,000 convertible loan
Tony Elumelu Foundation Entrepreneurship Programme Benefits.
You could be selected to join our current 9,631 beneficiaries across 54 African countries to receive:
Business Training
Mentorship
$5,000 non-refundable seed capital
Global Networking Opportunities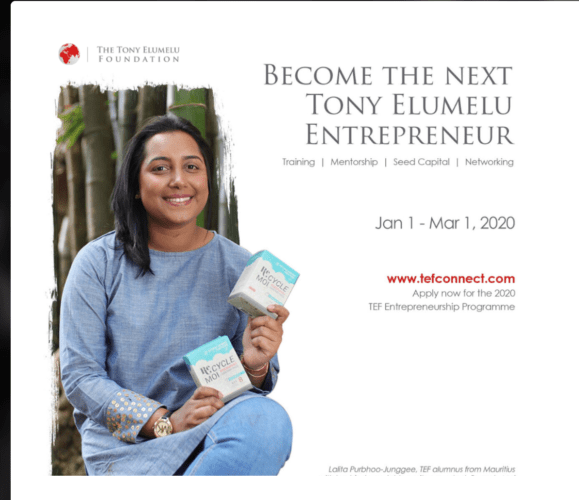 How to Apply For Tony Elumelu Entrepreneurship Programme 2021
Visit tefconnect.com
Enter your email and password to sign in (if you have already registered)
Go to Don't have an account? Sign Up (if you're new to the program)
Enter your surname, first name and desired password to sign up
You will be sent a verification email, login to your email and follow the verification link
After email verification, login to the site with your email and password
Choose your journey, Entrepreneur
Go to the application menu and then click apply now.
Click on next and fill your details
Done
Sample Tony Elumelu Programme Verification Link:

Thanks for signing up for the TEFCONNECT powered by The Tony Elumelu Foundation. Before your pregress further, it is required that you activate your email …your email…. Please click on the link below to verify your email.

After verification: Hi …your name… your email has been verified.