The BASUG admission form is out and is now available for sale. The Bauchi State University Gadau BASUG Post UTME/Direct Entry Screening process for the 2023/2024 Academic Session is on sale and can be accessed via the BASUG Post UTME registration portal.
Bauchi State University Gadau (BASUG) Direct Entry Form for the 2023/2024 Academic Session is equally out and can be accessed on the BASUG Post UTME registration portal. Below are the procedures on how to apply for the BASUG admission form.
    BASUG, Gadau Post-UTME/Direct Entry Screening Process 2023/2024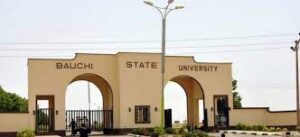 Bauchi State University Gadau (BASUG) is now open to receive interested students who wish to get admitted into this great institution for the 2023/2024 Academic Session.
Only candidates who chose BASUG as their first/second choice institution or seeking a change of institution to Bauchi State University Gadau through JAMB, and scored a minimum of 170 in the 2023 UTME are eligible to apply for admission.
Determining Eligibility
Before proceeding with the application, candidates must ascertain their eligibility. For the Post-UTME screening, candidates need to meet the following criteria:
UTME Score: Achieve a minimum of 140 points in the 2023 UTME examination.
O' Level Credits: Obtain at least five relevant credits at O' level, which must include English and Mathematics.
Subject Combination: Appear for the relevant UTME subject combination in the 2023 JAMB examination. For more details on the subject combinations, candidates can refer to this guide: JAMB Subject Combinations.
Direct Entry (DE) candidates must fulfill the above requirements and in addition, score a minimum of 7 points in IJMB or NCE and at least lower credit in ND.
CHECK ALSO: FEDPONEK ADMISSION FOR PART-TIME ND PROGRAM
Candidates awaiting their O'Level results can still apply. They must clearly indicate 'AWAITING RESULT' (AR) in the grades column on the screening form. They are expected to provide their results once the examination bodies release them.
Application Process: Step-by-Step Guide to BASUG Post-UTME Form
Applying for BASUG's Post-UTME is a straightforward process that can be completed with a few clicks on the university's portal. Follow these steps to successfully apply:
Visit the University's Portal: Click on this link to head directly to the university's portal: BASUG Portal.
Create an Account: To begin the application process, you'll need to create an account. Visit this link to get started.
Pay the Screening Fee: Once your account is set up, make a Post-UTME screening fee payment using your ATM card or by generating an RRR and making payment in the bank. The fee is N2,000 for BASUG and an additional N300 as transaction/portal charges for FlexiSAF. The bank account details will be provided on the portal.
Fill in the Online Form: After payment, fill in the online form, providing the necessary personal details, including your JAMB score and registration number, educational qualifications, contact information, and chosen course of study.
Submit Your Form: Finally, submit the form online. You don't have to visit the campuses physically for this submission.
Successful candidates will be contacted via the email addresses provided during the application process.
Embrace the Opportunity
The Post-UTME/Direct Entry screening exercise is an important part of BASUG's comprehensive admission process. It ensures that only the most qualified and dedicated students have the opportunity to study at this prestigious institution. So, don't delay! Start your application today and take the first step towards an enriching academic journey at Bauchi State University, Gadau.
I hope you find this article helpful.