Studying in a foreign country can come with a lot of issues like having money to run around when school is in session. It might seem a like a mountain to get a job in the Germany, but knowing the kind of jobs to look for makes it easy.
In this blog post, we are going to be talking about the best high-paying part-time jobs for international students in Germany.
6 Best High Paying Part-Time Jobs for International Students in Germany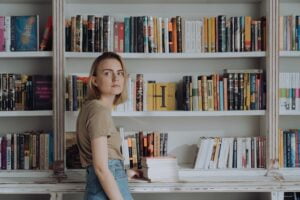 Here are the best high paying part-time jobs for international students in Germany:
1. Research or Teaching Assistant
This is an on-campus job where you get to assist lecturers in whatever they have to do.
You may have to help with lecturing, writing notes, etc.
This includes teaching students in the lower level. This means you must be ready to get acquainted to what you will be teaching the lower level students.
The work is pretty more comfortable than many others, as you won't have to leave the University campus.
The average salary of a teacher assistant in the UK is between 11 EUR per hour.
2. English Tutor
If you are great at teaching people and you're very fluent in English, this might be a gold mine for you.
The first language in Germany is Germany, and being fluent and able to teach English language will earn you money.
You can join a language school, and teach English language.
If English language is not a forte for you, don't dabble into it
This can earn you between 12 and 15 EUR per hour.
3. Support Staff
Working as a support staff in Germany is one of the most common jobs for international students.
You don't need educational qualifications to get the job. The only major con is that you will earn less than many other jobs available for international students.
The reason why the job makes this list is because of the ease in getting one, and how common it is among international students.
The average pay is 7 EUR per hour.
4. Shopping Assistant
The job of a shopping assistant is to help customers trying to find product(s) during the course of shopping.
You must be good at communicating with people, if you are considering a job like this.
The average pay of a shopping assistant is about 9 EUR per hour.
5. Call Centre Agent
Are you perfect with customer relations? This job can be a perfect fit for you, as an international student in Germany.
Your roles include working on the request made by customers, researching for solutions to customers' issues, identifying and escalating high priority issues, etc.
Your job is pretty much flexible, and it can earn you about 15 EUR per hour.
6. Babysitting
If you are great at managing kids, you should consider babysitting.
The job gives the liberty to do your school assignment, while managing the kids.
The pay is about 10 – 15 EUR per hour.
Eligibility Criteria and Requirements for Jobs for International Students in Germany
Here are the eligibility criteria and requirements fo international students that wants to work in Germany:
You can only work 20 hours a week during session, and full time during the vacation.
You can only work up to 120 full days or 240 half days a year
You can't be self employed or freelance.
You need a work permit that will contain the number of hours that you can work.
If you are still taking preparatory classes, you can only work during recess period or lecture free period.
Take note of these criteria for international students specific to Germany.
Benefits of Having a Part Time Job as an International Student in Germany
Even though, you won't be having so much free time because you now have a job(s), there are benefits attached to it in the end.
1. Support
You can support your parents in paying your school fees with the money you earn from the jobs you work. This will ease your parents, especially if you came from a developing country to study abroad, and you are not on scholarship.
You will not be stranded when you need money in school, if you have money coming in for you. If you need to get groceries, food, pay for rent, etc. the money could easily be useful for that.
2. Savings
One cannot save too much. Having a job will make it easy for you to have savings. You can end up using your savings for things that greatly benefit you.
3. Experience and skills
Besides that you can add the experiences to your CV, you get real life experience on how to deal with people, and relating with people, depending on the kind of job you do, as an international students.
There are a lot of skills you can build working as an international student in Canada. They include communication skills, human relation skills, etc.