The Bayero University, Kano (BUK) has some important news you should be aware of. The university has announced an extension of the registration period for the 2022/2023 academic session, and it's something that could affect your journey as a student.
BUK Postgraduate Registration Deadline Extension 2023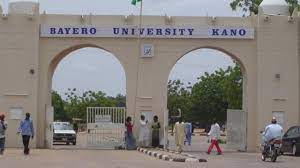 | | |
| --- | --- |
| 🎓 New Deadline | Registration until 30th Dec 2023 |
| ✅ Fresh Students | Can register & sit exams |
| ⏳ Results Hold | No results without fee payment |
| 📖 Coursework | Ongoing for returnees |
| 🗣️ Supervisor Meet | Continue until payment |
| 🚫 Exam Bar | No conduct without fees |
| 🔍 Need Proof | Show payment for the Second Semester |
The BUK postgraduate registration deadline has been extended! This is a significant update that provides both new and returning postgraduate students with additional time to sort out their registration fees.
For the Fresh Minds
If you're just beginning your postgraduate journey, you've now got until midnight of 30th December 2023 to complete your registration. That's right, an extra lifeline to ensure you're all set for the academic year ahead.
Exams and Results
Even with the extended deadline, it's important to remember that while you'll be able to sit for your first-semester exams, your results will be on hold. To move forward to the second semester, you'll need to provide proof of registration fee payment. So, keep that in mind.
READ ALSO: IBBU ACADEMIC CALENDAR 2023/2024
For the Seasoned Scholars
Returning students, this extension applies to you too! You'll be able to continue with your coursework and engage with your supervisors right up until the end of the session. However, remember that seminars, as well as internal and external examinations, will require evidence of registration fee payment before you can participate.
Note:
This update from BUK is a prime opportunity to ensure you're not left behind due to registration fees. Take advantage of the extended deadline, but also stay proactive. Avoid the last-minute rush and ensure you have all your financial ducks in a row.
Whether you're just starting or are nearing the finish line of your postgraduate studies, staying informed about registration deadlines is key. With the extended BUK postgraduate registration deadline, you have the chance to secure your spot and continue your academic journey without a hitch.
I hope you find this article helpful.