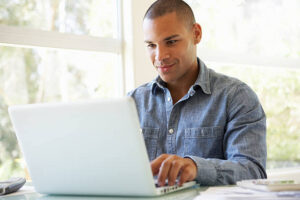 Good clients are made within a space of time using the right strategy and when you render quality service. It all begins with the first contact. One of the smart ways of getting potential clients is by sending out a well-structured cold email.
Cold Email Outreach is a top marketing strategy that engages potential clients to peep at what you can offer them in terms of products or services.
While many entrepreneurs sit and wait for clients, the smart ones are engaging potential clients with their cold email outreach. This helps them increase their sales funnel and drive more actual sales.
Recommended
How To Start Email Marketing For Free
7 Email Finders & Sales Intelligence Tools 
What is a Cold Email Outreach?
Cold Email Outreach is an email marketing technique that businesses use to set the scene for 'lead' sales conversion. A potential client is called a lead.
It entails sending outbound sales emails to individuals, and organizations whom you have no previous contact with but tend to be interested in your product or service.
While cold email can be classified as unsolicited, it is legal and not a spam message.
Who Needs A Cold Email Outreach?
If you are starting a new business, want to generate more leads, or grow your sales funnel, you can plan and organize a cold email outreach campaign.
The business world consists of different marketing tools and techniques to sell. It is the responsibility of each business to identify which tool works best and engage its audience with it consistently.
Cold email outreach can be used by freelancers, business entrepreneurs, service providers, marketing agencies, financial institutions, healthcare providers, etc.
10 Best Cold Email Outreach Tips To Increase Sales In 2023
1. Identify The Goal You Want To Achieve
You need a clear and concise goal to achieve a successful cold email outreach campaign. Having a clear goal will keep you on your toes to create an irresistible copy with the key message at its nucleus.
2. Identify and Research Your Target Clients
How can you identify people that need your product or service? By intuition, you may identify your target customers. But quality research simplifies brain ransacking and provides real-time details on your prospects before cold emailing them.
3. Avoid The Use Of Templates
The use of templates may hinder creativity and personalized copy for your prospect. Clients appreciate creativity and pick interest when an email is specific and capable of solving their needs.
4. Create A Compelling Copy
Tell what you can do without using a selling approach by connecting with prospects from a perceived pain point. Also focus on adding value to your message, and make your copy irresistible. 
The following will further guide you in creating your copy
Make the subject line clear and captivating 

Introduce with a killer first paragraph and your key message at its core 

Make it a personalized copy i.e use the name of the recipient.

Make the copy scannable with the use of bullets, infographics, and rich text imagery.
Recommended: 1001 Power Words For Writers & Sellers In 2023
How To Improve Your Writing Skills And Become A Great Writer Overnight
5. Use A Person's Name As The Sender
To get a higher chance of converting leads with cold emailing, use a person's name as the sender. For instance, instead of using sales@flashcompany.com use clarabrown@flashworld.com
6. Include One Call To Action
Call To Action are words such as SUBSCRIBE, SHARE, SIGN UP, or any other memorable terms designed to prompt immediate action from your prospects. 
It's advisable to identify the best call to action to use all through the copy and avoid using more than one in your cold email outreach.
7. Include A Professional Email Signature
Make prospects know you are human not some AI tool by including a professional email signature to your cold email. It adds the professional touch which people sometimes overlook when sending out emails.
8. Experiment With Your Cold Email
It is easier to correct an email and identify where it can get better when you experiment with a selected audience. Doing this keeps you from sending improper cold emails when you don't get the desired result.
9. Cross-check Your Cold Email Before You Hit Send
Before hitting send, take some time to go through the copy. Cross check for any lapses, errors, or omissions.
10. Follow Up On Your Cold Email
It is professional to follow up on your cold email outreach. Recipients often need to get repeated messages before considering mail from a particular sender.
Also, follow-ups reveal your consistency, and availability to add the value you intend to offer potential clients.
If you have not tried cold emailing before now, I guess you will want to as it is a means of landing you a good deal in your business.
You can share your views in the comment section and share this article with your friends on social media.