Enterprise Space- enterprisespace.com.ng is an innovative hub focused on equipping startups and existing businesses with structure and access to funding.
At enterprisespace.com.ng, we believe companies and people should grow together. We transform ideas into reality with creativity, focus, and connection. More than just the best place to work, though, this is a movement toward humanizing work.
GET JAMB CBT APP 2022

» Over 16,000 Jamb Questions Offline
» Competition To Win N30,000
» All Jamb Literature Novels
» Jamb English Novel "The Life Changer"
» Free Video Classes For All Topics


We believe that CEOs can help each other, offices can use the comforts of home, and we can all look forward to Monday if we find real meaning in what we do by empowering your workforce to do what they love.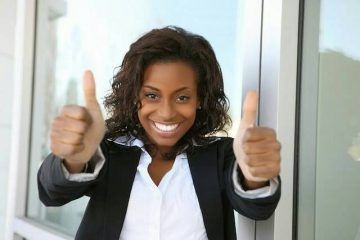 Our proposition is strong for both businesses and potential investors. Our passion to build SMEs is seen in our entrepreneurs who are building amazing solutions.
This we have been able to achieve with a team of over forty years of experience in business, banking and administration.
Our Work space
Whether you're looking for move-in ready offices or fully tailored spaces that embody your brand, our standard and custom solutions will take your workspace to the next level.
In short, members feel part of a community: Having connections with others is a big reason why people pay to work in a communal space, have you ever tried working from home? I have. It drives you mad "" the novelty of working in your PJs wears off after three weeks or so.
Enterprisespace.com.ng has its own vibe, and our community managers will go that extra mile to ensure they create a great experience for you.
As well as being part of a community there is great scope to refer and gain new business from members within your space, however, it isn't always the people you meet in your space necessarily, it's their greater network of contacts.
Build relationships, build friendships and the business will follow, as a wise man once said, -your network determines you net-worth.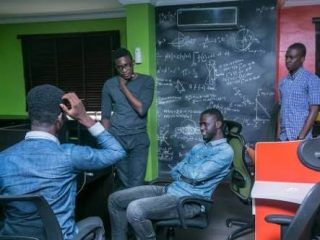 The beauty about our work-space is that one day you could be sitting next to an architect, the next a front end developer and the next a stone mason. Our diverse pool of network is something that makes our co-working so successful.
It allows you to bounce ideas off people that you wouldn't normally have access to, team up on certain projects you would never thought of working on before and broaden your offering to grow your business.
Our space allows you to build friendships with people outside of your work place which make it easy to maintain even when not working in the same building. Whether one of the key reasons of joining a co-working space is to purely make business relationships, who doesn't love the fact that you are essentially tapping into an entirely new market for you both professionally and personally.
Access to funding:
Today, large-scale corporations are leveraging an array of enterprisespace.com.ng networks for funding. We provide a full-stack funding programme; incubating your idea from scratch, to designing and building your workspace, and ultimately operating your office.
Tech:
Technology is any new and better way of doing things, we engage in global tech events like the hackathon, to design sprint-like event in which computer programmers and others involved in software development, including graphic designers, interface designers, project managers, and others, often including subject-matter-experts, collaborate intensively on projects, with the goal of creating usable solutions as we see technology as a tool.
Follow us on:
Twitter:@e_spaceng
Instagram:@enterprisespaceng.
See Also: Five persons you must meet to be successful
Latest posts by Isaac Inegbenehi
(see all)