Federal University Oye-Ekiti (FUOYE), under the vigilant oversight of the Office of the Deputy Vice-Chancellor (Academics), has recently announced its revised academic calendar for the 2023/2024 session. This detailed guide provides fresh and returning students with the essential dates and events they should anticipate.
FUOYE Academic Calendar 2023/2024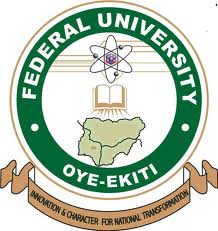 | | |
| --- | --- |
| 🎒 Resumption | Resumption and Online Registration for All Students on 23rd October, 2023 |
| 📚 Lectures | Lectures Begin for All Returning Students from 23rd October, 2023 |
| 🎉 Matriculation | Matriculation Ceremony on 16th November, 2023 at Oye Campus |
| 🎄 Break | End-of-Year Break for All Students on 15th December, 2023 |
| 📝 Exams Begin | First Semester Examinations start on 10th February, 2024 |
| 🏁 Exams End | First Semester Examinations conclude on 2nd March, 2024 |
| 🏫 Second Semester | Resumption/Registration starts on 2nd April, 2024 |
| 🎉 Students' Union | Students' Union Week begins from 20th to 24th May, 2024 |
First Semester 2023/2024 Highlights
Commencement and Orientation
Monday, 23rd October 2023: All students, whether just joining FUOYE or returning for another year, should mark this date. The university resumes and commences online registration on this day. For returning students, lectures will kick off. Simultaneously, new students will undergo an orientation programme to familiarise themselves with the university's culture and regulations.
READ ALSO: HOW CAN STUDENTS IMPROVE SELF-TALK FOR SUCCESS?
 Dates and Events
Monday, 30th October, 2023: Lectures for fresh students begin.
Monday, 6th – Friday, 10th November, 2023: Late registration period for returning students ends.
Thursday, 16th November 2023: A significant occasion – the matriculation ceremony at the Oye Campus.
Friday, 17th November, 2023: Another matriculation event but at the Ikole Campus.
Friday, 15th December, 2023: All students will enjoy an end-of-year break.
Monday, 15th January 2023: The break is over! Lectures resume for everyone.
Friday, 2nd February 2024: Lectures for the first semester end.
Examination and Break
Monday, 24th February – Saturday, 2nd March 2024: All students undertake their first semester examinations.
Monday, 4th – Saturday, 29th March 2024: The first-semester break ensures students recharge before the next academic sprint.
Second Semester 2023/2024 Overview
Key Events
Tuesday, 2nd April 2024: The second semester begins, marking the resumption and start of registrations.
Monday, 20th – Friday 24th May, 2024: A week dedicated to the students – the Students' Union Week.
Friday, 14th June 2024: Lectures conclude for the semester.
Examination Period
Monday, 17th – Friday, 21st June 2024: A week set aside for revisions.
Monday, 24th June – Saturday, 13th July 2024: The pivotal second-semester examinations.
Monday, 15th – Saturday, 21st September, 2024: An end-of-session break wraps up the academic year.
 Note
Sporting Activities: All FUOYE students can indulge in sporting activities every Friday from 1 p.m.
Next Academic Session: The 2024/2025 academic session commences on Monday, 9th September, 2024.
Always remember to check the official university website for any updates or changes.
I hope you find this article helpful.