Where Futo Gets Post Utme Questions And How To Pass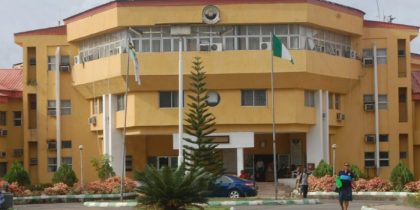 FUTO Post UTME Questions And How To Answer Them: Post Utme 2020 is around the corner and every aspirant would want to know where their school get questions from and how questions are set.  The truth of the matter is that all Universities and Polytechnics in Nigeria set Post UTME Questions from Secondary School Topics.
Post Utme is never a do or die affair. In fact, if your mom didn't write Jamb for you, then you can pass Futo post utme once and for all. You may also want to click here for how to pass post utme 2020 immediately.
Get Post UTME App For 2021

» Over 20,000 Post UTME Questions Offline
» Post UTME Competition To Win N30,000
» Contains Past Questions of 13 Institutions
» Free Post UTME Videos For All Topics


Todays's topic "Where Futo Gets Post Utme Questions And How They Set Questions" has something new to offer. You are about to learn where Futo and other schools gets their post utme questions, how they set questions and how to pass Futo post utme examination once and for all.
FUTO English questions has been traced to Recent Publications, Dandy English, Jamb and waec English.
If you are able to study your waec pack and Dandy English very well, then you should not have any problem with the University of Lagos Technology Use of English post utme examination live questions.
Read: How to answer comprehension passages
The Best CBT Applications

Get Jamb CBT App, Waec App, Bece App, Ncee App Or Ijmb App.



Win Prizes

: Install Any Flashlearners App to Win Up ₦30,000 While Learning.


Now you may be wondering, "that was use of English, what about other subjects"? That's a brilliant question. FUTO Post UTME Examination questions in other subjects are basically Jamb and waec standard. If you practiced very well for your Jamb utme and waec, with little more practice you are set to pass post utme.
FUTO POST UTME SAMPLE QUESTIONS:
Flashlearners App will enable you access 1,082 Futo post utme past questions and answers. Many of the Futo past questions are likely to be repeated this year. Click here to get likely questions for futo post utme.
The Three Problems In Futo Post UTME:
Candidates fail Futo post utme examination yearly due to three major factors. You need to understand and overcome these factors.
The first factor is the time factor. Like I explained above, the number of questions Futo sets in post utme are much. Every student offering calculation subjects will have issue attempting Futo POST UTME questions within the time frame.
The second factor that makes candidates fail Futo post utme is the calculator factor. You are not allowed to take a calculator to the exam hall. Trust me, solving in decimal and fractions without a calculator takes time.
The third issue is time to prepare. The period between Futo post utme registration and examination is very short; only the strong will survive.
Read: How to cram and pass futo post utme
FLASHLEARNERS FREE VIDEO TUTORIALS

SUBJECTS: Learn Maths, English, Chemistry, Physics And Social Science Subjects.



EXAMS: 

Prepare For African Exams, International Exams And Scholarships.


RECOMMENDED
WHAT ELSE DO YOU WANT?
Latest posts by Isaac Inegbenehi
(see all)