Do you want Sweet January 1st Happy New Year Wishes to Send? Here are a Collection of the Sweetest New Year 2024 Wishes and SMS.
The Best and Sweetest Happy New year Wishes for family members, friends, boyfriend, girlfriend, mother, family, boss and to send across various social networks like Facebook, WhatsApp, Twitter, Instagram and Telegram…
Sweetest Happy New Year SMS And Wishes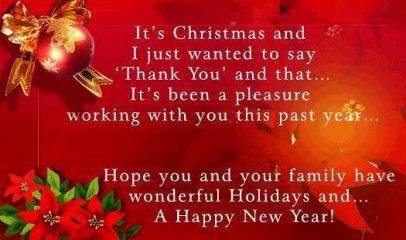 1. New Year's is a time of renewal and rejuvenation. May this year bring you all that you hope and desire. If anyone deserves it, it is you, my friend.
2. Just as flower buds and blooms to reveal its refreshing beauty and fresh scent, may the New Year bring with it a fresh new start and many beautiful things for you.
3. You are my best friend and there is nobody that I more sincerely wish for all the blessings of life to come to this new year than you. Thanks for being you.
4. A true friend is someone who doesn't laugh at you for not keeping your New Year's resolutions. Thanks for being a true friend to me. Best New Year wishes!
5. Happy New Year wishes to all of my friends. Thanks for all you did to make this past year a happy one. I wish you happy new year.
---
6. Thank you for everything you've done for me this past year. I couldn't have asked for a better friend to be by my side throughout it all.
7. May the spirit of the season fill your heart with serenity and peace. Happy New Year my friend.
8. The newness of this year inspires me to greet you, for all great things have begun anew. Best New Year wishes!
9. As I look forward to a New Year, I always think of the gifts my parents have given me. Though we're miles apart, you are always in my thoughts and prayers. Happy New Year, with gratitude.
10. When the New Year starts with colourful fireworks, let them light up your life like a candle in the night and may they colour your year like a rainbow. Happy New Year!
---
11. Free yourself from sadness and frown for the New Year has finally come to town. Have a happy and healthy New Year!
12. Roses are red, violets are blue, it's party time, happy New Year to you! Have a fantastic New Year! Have a crazy, rocking, exciting and magical New Year!
13. New love, new do, new purse, new adventures, new you. May the coming year be a great success for you. "Ring out the false, ring in the true. Alfred Lord Tennyson
14. And now we welcome the New Year, full of things that have never been." Rainer Maria Rilke
15. "We will open a book. It's pages are blank. We are going to put words on them ourselves. The book is called opportunity and its first chapter is New Years Day." Edith Pierce.
---
16. May the New Year bring you courage to break your resolutions early. My own plan is to swear off every kind of virtue, so that I triumph even when I fall!" Aleister Crowley
17. As the old year retires and a new one is born, we commit into the hands of our Creator the happenings of the past year and ask for direction and guidance in the new one. May He grant us His grace, His tranquillity and His wisdom!• Peggy Toney Horton.
18. Drop the last year into the silent limbo of the past. Let it go, for it was imperfect, and thank God that it can go." Brooks Atkinson
19. Here's to the New Year" And all the promises And hopes it brings! As you sip your wine Celebrating the New Year
Hope each day brings you Showers of joy and surprises! Happy New Year!
20. May your new year be blessed with peace, love and joy. Sending you my heartfelt wishes With joy that never ends. Wishing you a very. Happy New Year.
Recommended: New month wishes
---
21. Joy to your heart and warmth to your home! As the New Year arrives" Hope it brings along happiness, hope and good tidings" To stay on and on
Happy New Year
22. New is the year, new are the hopes and the aspirations, New is the resolution, new are the spirits and.. Forever my warm wishes are for you Have a promising and fulfilling New Year Here is a wishing that the coming year is a glorious One that rewards all your future endeavours with success. Wishing you heartfelt and prosperous
Happy New Year
23. May each day of the New Year Bring happiness, good cheer And sweet surprises" To you and all your dear ones!
Happy New Year!
24. New year is the time to bid farewell to the old Year and welcome the coming year. It is the time to forget and get past memories That are no longer useful or worth pondering upon. Let us Forget and forgive
Happy New Year!
25. As the New Year makes its way Through the cold winter" Sending you a warm "˜Hello' and wishing you a
Happy New Year!
---
26. Wishing you a year of health, wealth, happiness, luck, warmth" And loads of love of your dear ones! Hope the New Year
showers you with" All that is beautiful!
Happy New Year!
27. As we enter the New Year together, let's resolve to appreciate the love we share and watch it grow even deeper. Happy New Year my love.
28. You witnessed my every pratfall and tolerated every bad joke. You're still smiling with me, and I love you for that. Happy New Year.
29. I resolve to stop wasting my resolutions on myself and use them to repay you for the warmth you've shown me. Happy New Year, my love.
30. New dreams, new hopes, new experiences and new joys: wishing my new love a very Happy New Year.
---
31. Happy New Year, Grandma. I wish you a bright New Year, just like every year you have brightened in my life. Thank you.
32. To my awesome brother: thank you for the fun, and sometimes embarrassing, memories we share. Let's keep that tradition going in the upcoming year! Happy New Year, with love.
33. On the road to success, the rule is to always to look ahead. May you reach your destination, and may your journey be wonderful. Happy New Year.
34. No one can go back in time to change what has happened, so work on your present to make yourself a wonderful future. Happy New Year.
35. No greeting cards to give, no sweet flowers to send, no bags of rice to forward to a loving heart and sweet love from within wishing you merry Christmas and happy new year.
---
Reference: wishespoems And wishesquotes.