To all prospective students of the revered Federal Polytechnic, Ilaro, an essential announcement has been made concerning the ND/HND Acceptance Fee for the 2023/2024 academic year. Here's everything you need to know.
ILAROPOLY Acceptance Fee Payment Procedure:ND And HND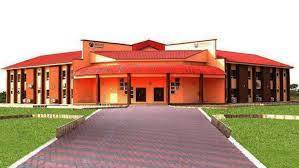 | | |
| --- | --- |
| Session 🗓️ | 2023/2024 |
| ND Fee 💰 | N33,700.00 |
| HND Fee 💰 | N30,200.00 |
| JAMB Reqs 🧾 | Accept offer, print admission letter & result |
| ND Deadline ⏳ | Friday, 13th October 2023 |
| HND Deadline ⏳ | Friday, 28th October 2023 |
| Registration Steps 🖥️ | Verify status, pay fees, print docs, complete registration |
| Documents 📂 | SSCE, Local Govt Origin, Birth Cert, ND Result (HND), Attachment Cert (HND) |
Official Notice for Admitted Candidates
The esteemed Federal Polytechnic, Ilaro has extended offers of admission to worthy candidates for its full-time National Diploma (ND) and Higher National Diploma (HND) Programs for the 2023/2024 academic tenure. As an imperative step in the admission process, all admitted candidates are expected to settle a non-refundable acceptance fee.
Detailed Breakdown of Acceptance Fee
Acceptance Fee Amount for ND and HND
Those privileged to gain admission into the full-time National Diploma (ND) Programs for the 2023/2024 session should note an acceptance fee of Thirty-Three Thousand Seven Hundred Naira (N33,700.00). Meanwhile, for the Higher National Diploma (HND) Programs, the fee stands at Thirty Thousand Two Hundred Naira (N30,200.00).
JAMB Prerequisites for ND Candidates
JAMB has laid down particular mandates for admitted ND candidates:
Accept the Admission Offer on JAMB CAPS
Obtain a printout of the JAMB Admission Letter
Print your JAMB Result
It's crucial to adhere to these mandates, as any deviation might prevent payment of the acceptance fee.
Deadline Insights for ND and HND Acceptance Fee Payment
For ND Full-Time First List candidates, the final date to remit the acceptance fee is Friday, 13th October 2023. For HND Full-Time First List candidates, the deadline is Friday, 28th October 2023.
Guidelines for Acceptance Fee Payment & Commencement of Registration
Steps to Confirm Admission & Generate Invoice Online
Initiate by visiting the Federal Polytechnic Ilaro Official Website and opting for the college portal.
Verify admission status using the application No. and RRR no. from your form or screening results. For clarity, check: Federal Poly Ilaro ND Admission List & Federal Poly Ilaro HND Admission List.
Generate an invoice for the Acceptance Fee and get a printout.
Visit any of the listed banks to settle the fee using your printed invoice.
Post-Payment Admission Procedures
After successfully paying the acceptance fee:
Revisit the portal, input the RRR number, and obtain prints of the School Admission Letter and Acceptance Fee Receipt.
Generate the School Fees Invoice on the College Portal and settle the amount at any designated bank.
Use the RRR number from school fees payment to print the School Fees Receipt.
Complete the bio-data and course registration forms.
A matriculation number is allocated after the school fee payment.
Document Submission Protocols
Candidates should furnish a hard copy of the online course registration form. Submit four copies along with necessary documents like SSCE, Certificate of Local Government Origin, and Birth Certificate (for ND). HND students must additionally provide a Certificate of One-Year Industrial Attachment and ND Notification of Result to their coordinating School officer.
In summary, Federal Polytechnic, Ilaro extends its hearty congratulations to all admitted candidates. It's paramount to adhere strictly to the outlined instructions to ensure a seamless admission process. Non-compliance might result in unforeseen complications or potential revocation of the admission offer.
For candidates who find certain areas unclear or seek additional insights, the institution welcomes inquiries. It is always advisable to communicate through the official communication channels of the Federal Polytechnic, Ilaro. This ensures that candidates receive accurate and timely information.
To conclude, gaining admission into such a prestigious institution as the Federal Polytechnic, Ilaro is a commendable achievement. As you embark on this academic journey, it's vital to stay informed, organized, and proactive. This will not only aid in your immediate admission process but also set the tone for a successful academic stint at the institution.
Best wishes to all the admitted candidates. Here's to a fruitful and enriching academic experience at the Federal Polytechnic, Ilaro. Remember, the future belongs to the informed and the prepared. Ensure you keep abreast with all institutional updates and guidelines. Your education journey has just begun, and it promises to be an exciting one!
I hope you find this article helpful.