2020 Best Cheap Laptops In Nigeria Below #125,000
No need to save up to 100k before getting a good Laptop in Nigeria; you can get a good Windows Laptop with 75k and above. In no particular order, below are the best cheap Windows PC to buy here in Nigeria within the price range of #75,000 to #125,000.
There are many places you can buy a Laptop. Personally, I work with Jumia and can help you order Good Cheap Laptops on Jumia (Email: [email protected], WhatsApp: 07084346619). You can as well go ahead to search any of the Laptop you like below on Jumia Nigeria (Jumia.com) or Konga.com.
Less Than 125k Laptops In Nigeria For 2020
1. Lenovo Ideapad S145
TOP 15 FEATURES/SPECIFICATIONS OF Lenovo Ideapad S145
BRAND: LENOVO
RAM SIZE: 4GB
STORAGE: 1 Terabyte (1TB) HDD
SCREEN SIZE: 15.6 inches
SCREEN RESOLUTION: 1366 x 768 pixels
PROCESSOR TYPE: Intel Celeron N4205U Processor
PROCESSOR SPEED: 1.8Ghz
NUMBER OF CORES: 2
INTEGRATED GRAPHICS: Intel UHD Graphics 610
DEDICATED GRAPHICS: NO
CD DRIVE: NO
KEYBOARD LIGHT: YES
OPERATING SYSTEM: Windows 10 Laptop
BATTERY LIFE: Good
PRICE IN NIGERIA: #78,000
---
2. Hp 15 Intel Celeron
TOP 15 FEATURES/SPECIFICATIONS OF HP 15 Intel Celeron
BRAND: Hewlett-Packard (HP)
RAM SIZE: 4GB
STORAGE: 500GB HDD
SCREEN SIZE: 15.6 inches
PROCESSOR TYPE: Intel Celerium N3060
PROCESSOR SPEED: 1.6Ghz
TURBO BOOST: 2.48Ghz
NUMBER OF CORES: 2
INTEGRATED GRAPHICS: Intel Hd Graphics 400
DEDICATED GRAPHICS: No
OPERATION SYSTEM: Windows 10 Laptop
BATTERY LIFE: Up to 9 Hours
DVD DRIVE: Yes
KEYBOARD LIGHT: Yes
PRICE IN NIGERIA: Eighty-one Thousand Five hundred Naira (₦ 81,500)
---
3. DELL E6400 14.1
TOP 10 FEATURES/SPECIFICATIONS OF DELL E6400 14.1
BRAND: DELL
RAM SIZE: 4GB
STORAGE: 500GB HDD
SCREEN SIZE: 14.1 Inches
PROCESSOR TYPE: Intel Core 2 Duos
PROCESSOR SPEED: 2.26GHz
NUMBER OF CORES: 2
DEDICATED GRAPHICS: NO
BATTERY LIFE: 8 Hours
OPERATION SYSTEM: Windows 7
LAPTOP PRICE IN NIGERIA: ₦ 68,990
---
4. HP Notebook 15 Intel Core I3
TOP FEATURES/SPECIFICATIONS OF HP Notebook 15 Intel Core I3
BRAND: HP
RAM SIZE: 4GB
STORAGE: 500GB HDD
SCREEN SIZE: 15.6-Inch
SCREEN RESOLUTION: HD
PROCESSOR TYPE: Intel Core i3
PROCESSOR SPEED: 2.0Ghz
NUMBER OF CORES: 2
DEDICATED GRAPHICS:
BATTERY LIFE: Good
CD ROM: Yes
OPERATING SYSTEM: Windows 10
THE LAPTOP PRICE IN NIGERIA: ₦ 124,000
---
5. Dell Inspiron 15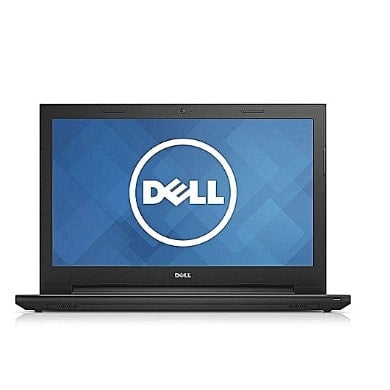 TOP FEATURES/SPECIFICATIONS OF DELL INSPIRON 15
BRAND: DELL
RAM SIZE: 4GB
STORAGE: 1TB HDD
SCREEN SIZE: 15.6 Inch
SCREEN RESOLUTION: 1920 x 1080
PROCESSOR TYPE:  6th generation Intel Core i3-6006U
NUMBER OF CORES: 2
DEDICATED GRAPHICS: No
BATTERY LIFE: Good
PRICE IN NIGERIA: ₦140,000
---
RECOMMENDED
---
6. DELL INSPIRON 11 X360
TOP 15 FEATURES/SPECIFICATIONS OF DELL INSPIRON 11 X360
BRAND: DELL
RAM SIZE: 4GB
STORAGE: 500GB HDD
SCREEN SIZE: 11.6 inches
360 ROTATABLE: YES
TOUCHSCREEN: Yes
SCREEN RESOLUTION: 1366 x 768 Pixels
PROCESSOR TYPE: AMD A9-9420e
PROCESSOR SPEED: 1.8Ghz
NUMBER OF CORES:
OPERATING SYSTEM: Windows 10
DEDICATED GRAPHICS: No
BATTERY LIFE: Up to 7 Hours
PRICE IN NIGERIA: ₦ 115,000
---
7. Lenovo Ideapad 330
TOP FEATURES/SPECIFICATIONS OF LENOVO IDEAPAD 330
BRAND: Lenovo
RAM SIZE: 4GB
STORAGE: 1 Terabyte HDD
SCREEN SIZE: 15.6 Inches
SCREEN RESOLUTION: 1366 x768 pixels
PROCESSOR TYPE: 8th generation Intel Core i3
PROCESSOR SPEED: 2.0Ghz
NUMBER OF CORES: 2
DEDICATED GRAPHICS: No
BATTERY LIFE: 5 to 7 hours
OPERATION SYSTEM: Windows 10
PRICE IN NIGERIA: ₦ 122,500
---
8. Hp 15 – Intel Pentium
TOP 15 FEATURES/SPECIFICATIONS OF HP 15 INTEL PENTIUM
BRAND: HP
RAM SIZE: 4GB
STORAGE: 1 TERABYTE HDD
SCREEN SIZE: 15.6 inch
SCREEN RESOLUTION: 1366×768
PROCESSOR TYPE: Intel Pentium
PROCESSOR SPEED: 1.9GHz TURBO BOOST UP TO 2.2GHz
NUMBER OF CORES: 2
INTEGRATED GRAPHICS: Intel HD Graphics
DEDICATED GRAPHICS: No
BATTERY LIFE: Good
TOUCHSCREEN: Yes
KEYBOARD LIGHT: Yes
OPERATING SYSTEM: Windows 10
DVD Drive: Yes
LAPTOP PRICE IN NIGERIA:  ₦ 103,000
Best And Cheap Mini Laptops To Buy in Nigeria
1. Hp Mini Laptop Intel Celeron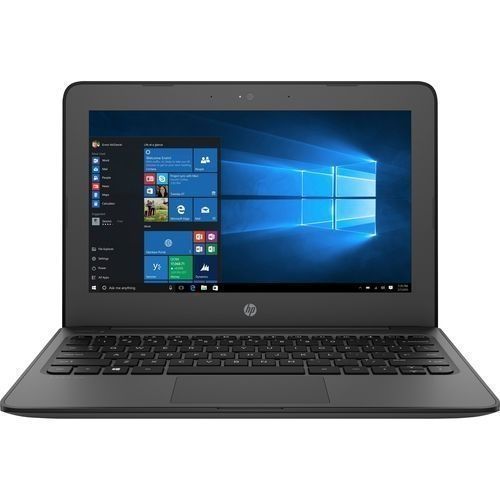 TOP 10 FEATURES/SPECIFICATIONS OF HP Mini intel Celerium
BRAND: HP
RAM SIZE: 4GB
STORAGE: 64GB
SCREEN SIZE: 11.6 Inches
SCREEN RESOLUTION:
PROCESSOR TYPE: Intel Celerium
PROCESSOR SPEED: 1.6 GHz base frequency, up to 2.2 GHz burst frequency, 2 MB cache
NUMBER OF CORES: 4
INTEGRATED GRAPHICS: Intel® HD Graphics 500
DEDICATED GRAPHICS: No
BATTERY LIFE: Good
OPERATING SYSTEM: Windows 10
LAPTOP PRICE IN NIGERIA: ₦ 66,000
---
2. Lenovo Mini Ideapad
TOP 10 FEATURES/SPECIFICATIONS OF Lenovo Mini Ideapad
BRAND: LENOVO
RAM SIZE: 4GB
STORAGE: 500GB HDD
SCREEN SIZE: 11.6 INCH
SCREEN RESOLUTION: 1366 x 768 Pixels
PROCESSOR TYPE: Intel Celeron N3350
PROCESSOR SPEED: Less than 1.6 GHz
NUMBER OF CORES:
DEDICATED GRAPHICS:
BATTERY LIFE: Good
TOUCHSCREEN: No
OPERATING SYSTEM: Windows 10
LAPTOP PRICE IN NIGERIA: ₦ 145,000
---
3. HP 11 MINI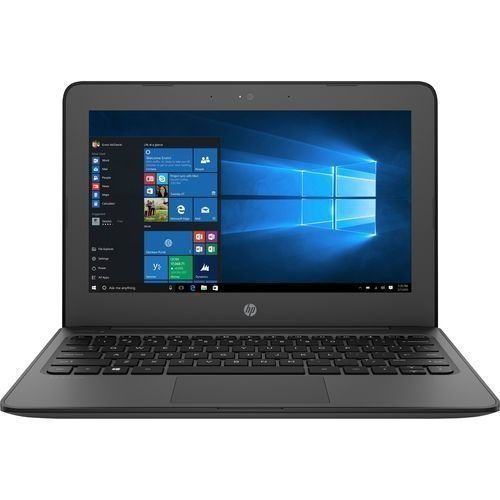 TOP 10 FEATURES/SPECIFICATIONS OF HP 11 MINI
BRAND: HP
RAM SIZE: 4GB
STORAGE: 1 Terabyte HDD
SCREEN SIZE: 11.6 Inches
SCREEN RESOLUTION: 1280 x 800 pixels
PROCESSOR TYPE: Intel® Celeron® N3450
PROCESSOR SPEED: 1.1 GHz base frequency, up to 2.2 GHz burst frequency, 2 MB cache
NUMBER OF CORES: 4
INTEGRATED GRAPHICS:  Intel® HD Graphics 500
DEDICATED GRAPHICS: No
BATTERY LIFE: Good
OPERATING SYSTEM: Windows 10
LAPTOP PRICE IN NIGERIA: ₦ 87,000
Recommended: Laptop features to consider in Nigeria
RECOMMENDED


A. JAMB, POST UTME AND WAEC APP
B. JAMB, SSCE AND BLOGGING CLASS
C. GET MY LATEST POSTS FOR FREE

WHAT ELSE DO YOU WANT?


A. I WANT TO SEARCH
B. COMPLETE JAMB GUIDE
C. ALL ABOUT WAEC AND NECO
D. VACANCIES AND RECRUITMENT 
E. LATEST NIGERIA SCHOOL NEWS
F. ACADEMIC AND CAREER GUIDE
G. SCHOLARSHIPS AND INTERNSHIPS

TRENDING TECH GUIDE
Latest posts by Isaac Inegbenehi
(see all)