Jamb Brochure For All Departments And Faculties – Free Download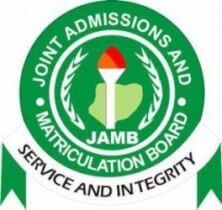 Jamb 2020/2021 Brochure: With every passing year, candidates ask questions like, "What Jamb subject combination do I need to study Medicine, Engineering, Law, Management Science, Agric…".
So many aspirants are denied admission due to the fact that they used the wrong subject combination in their Jamb during registration. That is why you need the Jamb Brochure to avoid this common mistake.  You may want to see Jamb 2020 subject combination for all courses in the university by clicking here.
Another thing Jamb brochure will do for you is that it lists all courses and schools that offer them so that you don't put in a wrong course or course that your school of choice doesn't offer.
In this article, I have make the Jamb brochure available for you so as to guide you to choose the right school, course and combination of Subject in your forth coming Jamb examination.
Download Latest Jamb Brochure
You don't need further step, you can download Jamb brochure right now by clicking any of the faculties below:
1. Jamb Faculty Of Education Brochure
2, Jamb Faculty Of Engineering Brochure
3, Jamb Faculty Of Law Brochure
4, Jamb Faculty Of Medical Pharmaceutical Health Sciences Brochure
5, Jamb Faculty Of Science Brochure
6, Jamb Faculty Of Social Sciences Brochure
7, Jamb Faculty Of Administration Brochure
8, Jamb Faculty Of Arts And Humanities Brochure
9, Jamb Faculty Of Arts And Agriculture Brochure
10, Jamb Faculty Of Arts And Humanities Brochure
11, Jamb Polytechnics Brochure
12, Jamb Principle Of Accounts Brochure
Read Also: Jamb Past Questions And Hot Topics
Disclaimer: The PDF Files below were not compiled by me but uploaded Online by myschoolgist @myschoolgist.com
---
---
RECOMMENDED


A. GET JAMB, POST UTME & WAEC APP
B. MY JAMB, SSCE & BLOGGING CLASS
C. GET MY LATEST UPDATES FOR FREE
WHAT ELSE DO YOU WANT?


A. I WANT TO SEARCH
B. COMPLETE JAMB GUIDE
C. ALL ABOUT WAEC AND NECO
D. VACANCIES AND RECRUITMENT 
E. LATEST NIGERIA SCHOOL NEWS
F. ACADEMIC AND CAREER GUIDE
G. SCHOLARSHIPS AND INTERNSHIPS

TRENDING JAMB GUIDE
Latest posts by Isaac Inegbenehi (see all)