What Neco Sets In History And Hot Topics For Neco History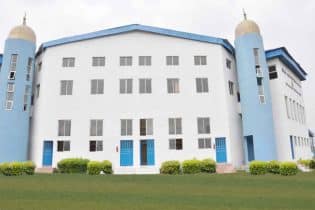 2020 NECO HISTORY: What are the areas Neco will set History questions from? Neco history 2020 sample questions and answers is what we shall discuss today.
NECO HISTORY QUESTIONS is not compulsory for every Neco 2020 candidate. However, if you are sitting for history in Neco, Continue reading for Sample Questions Neco would set in 2020 history or click here for Neco 2020 history Syllabus.
NECO 2020 History Questions And Answers
The following are sample neco history questions.
1. The savannah region of Nigeria is
characterized by
A. sparse vegetation
B. high population density
C. abundant resources
D. large bodies of water.
2 
A major economic activity among the Nupe was
A. horse breeding
B. leather work
C. canoe-building
D. cattle rearing.
3 
The main features of the economy of the forest zone of Nigeria in the eighteenth century were
A. pastoral farming and fishing
B. fishing and salt-making
C. cotton cultivation and weaving
D. cash crop production and trading.
4. The spread of Islam between the 11th and 14th centuries in Nigeria was largely due to
A. Arab missionary activities
B. the waging of jihads
C. trade and commerce
D. absence of any religion in the area.
5. A significant effect of the Christian missionary activity in Nigeria was the
A. introduction of formal education
B. training of nationalists
C. introduction of new crops
D. abolition of the slave trade.
Read Also: How to answer neco questions very fast
6. An outstanding reason for the abolition of the trans-Atlantic slave trade was
A. industrial revolution
B. nationalist agitation
C. legitimate trade
D. railway construction.
7. A major factor that led to the success of the Sokoto jihad was
A. military assistance from Borno
B. lack of unity among the Hausa states
C. the use of fire-arms by the jihadists
D. periodic divine interventions.
8. Which of the following was a part of the Sokoto Caliphate?
A. Kukawa.
B. Yauri.
C. Biu.
D. Lokoja.
9. The legendary founder of the Kanuri was
A. Ali Ghaji
B. Idris b. Ali Katagarmabe
C. Idris Alooma
D. Sayf b. dhi Yazan.
10. The Queen mother, Magira, played a prominent role in the government of the
A. Hausa States
B. Kwararafa Kingdom
C. Kanem Borno Empire
D. Igala Kingdom.
Neco 2020 Examination Instructions
Do not open your question paper until you are told to do so
USE HB pencil throughout in the OBJ Section
You are free to use Biro in the theory part
You are allowed to use calculator to solve
Make sure that you fill your name, Subject, paper, write WASSCE, paper code and other examination details where necessary.
Ensure that the texts in your question papers are boldly printed
Behave yourself.
Don't let invigilators catch you using expo
Related Searches To Neco 2020 History:
Neco history questions
neco history 2020
neco2020 history
History neco answer 2020
neco history 2020 neco
2020 neco Use of history
history neco answer 2020
2020 neco history
www.neco 2020 answers.com
neco2020 history
neco history 2020 answers
neco 2020 history obj today
neco history questions and answers
That's all for now… I shall update you when more real live questions and answers come up. However, I advice that you are hardworking so as to pass your Neco once and for all.
Read Also: How to read and pass neco in one day
Feel free to share this article with friends using the share buttons and don't fail to comment using the comment box below.
RECOMMENDED
WHAT ELSE DO YOU WANT?
Latest posts by Isaac Inegbenehi
(see all)