NLNG Prize for Science 2018 [The Prize:$100, 000]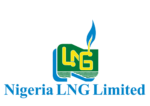 This is to inform the general public that the NLNG Prize for Science 2018 application process has not started (The Nigerian Prize). Interested applicants should follow the guide on how to successfully apply below.
This annual prize for Science is endowed by Nigeria LNG Limited (NLNG) to recognize outstanding scientific achievements by Nigerians and non-Nigerians alike for advancing scientific solutions to prescribed problems afflicting Nigeria as captured by the theme for the year.
Before you continue, it will interest you to hear that the winner/s would receive an instant award of one hundred thousand US dollars ($100, 000.00).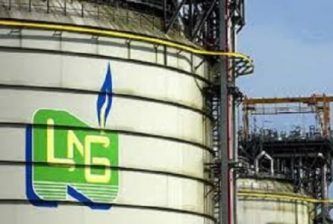 REQUIREMENTS FOR THE NIGERIA PRIZE FOR SCIENCE 2018
The award is open to all Nigerians and non-Nigerians involved in application of science to proffer solutions to the malaria challenges confronting Nigeria.
The work should be of outstanding merit and should have advanced the frontiers of knowledge and /or provided a solution in the area of malaria control.
The material for consideration must be original and indicate the specific area of merit; and all submissions must relate to that particular area.
The materials for award must not be under consideration for any other award.
THE NIGERIA PRIZE FOR SCIENCE –SUBMISSION PROCEDURE.
All entries must be made through The Nigeria Prize for Science application form located on the Nigeria LNG website. The form should be downloaded, completed and sent back by email along with the supporting documentation to

[email protected]

All materials in support of such entry must be uploaded and sent to the email address.
In cases where the applicant(s) desire to submit hard copy documents, six (6) copies of bound application and documents should be sent to any of the provided Nigeria LNG addresses. All such entries must be accompanied with the completed and printed application form, downloaded from the Nigeria LNG website.
As the intention is to recognise the most relevant and effective solution to specific Nigerian problems, works of collaboration by two or more persons are also welcome.
Only one entry per contestant(s) is permitted per competition year
No entry previously submitted for this competition may be considered at a later date.
Entries not submitted by the stated deadline and according to stated conditions shall not be considered.
Members of the Advisory Board or Panel of Judges or their relatives are not allowed to enter their works for the Science prize during their year of service as well as the following year.
Members of staff of NLNG or their family members are ineligible to enter for the prize.
APPLICATION CLOSING DATE:
---
Good News! Get The Offers Below For Free:
---
Not out yet.
ANNOUNCEMENT AND PUBLIC PRESENTATION OF WINNER
Winner(s) will be announced in October and presented to the public at a later date.
CONTACT ADRESSES
The Nigeria Prize for Science
External Relations Division
Nigeria LNG Limited
INTELS Aba Road Estate
Km 16, Port Harcourt-Aba Expressway
PMB 5660, Port Harcourt, Rivers State, Nigeria.
Or
The Nigeria Prize for Science External Relations Division Heron House 10 Dean Farrar Street London, SW1H0DX.
[email protected]
READ: Five persons you must meet to be successful
SHARE THIS POST
I Have Started Sending Daily Hot Updates! Enter Your Email To Subscribe
Welcome To Flashlearners... I'm Flash Isaac, Students Advocate, Web Developer, SEO Expert, A Blogger From The Future & An Engineer In The Making.
I Started This Blog As A Passion, With The Vision To Inspire & Empower Young Persons; Helping Them Realise & Maximise their Potentials. You May
Click Here
To Roll With Me On Instagram @Officialflashisaac.
Latest posts by Isaac Inegbenehi (see all)