You can have many Pictures, Videos and PDF files uploaded to your C-Panel File Manager but still see No Media Files Found when you login to wp-admin and access your Media Library. This mostly happens when you move to a new hosting or Import content from Blogger to WordPress.
This is not a big issue. The solution to this problem is simple and takes less than 10 minutes. In this article, I will teach you the quick steps to follow so that your Images and other media files will start showing in your WordPress admin.
Files in Server Cpanel Uploads But Not in WordPress Library
The following are updated and proven steps to bring back all your pictures, videos and documents to WordPress media Libary:
Login to Wp Admin
Go to Plugins
Click on Add New
Search Media Sync
Install and Activate Media Sync Plugin (By Enro Zivina)
Go to the Plugin and Click Media Sync
Choose File Time under Date/Time
Uncheck Dry Run (test without making database changes)
Click on the files you wish to sync
Go up and click on Import Selected
Wait for the Media Files to Scan and Sync
When done, click Re-scan to see Changes
Go to your media because all your pictures are now there
Uninstall the Media Sync Plugin if you wish
Done
It works 100%. I have used done this so many times and everything goes well. WordPress Plugins like  Add from Server and Media from FTP has worked for some other bloggers too.
About Media Sync Plugin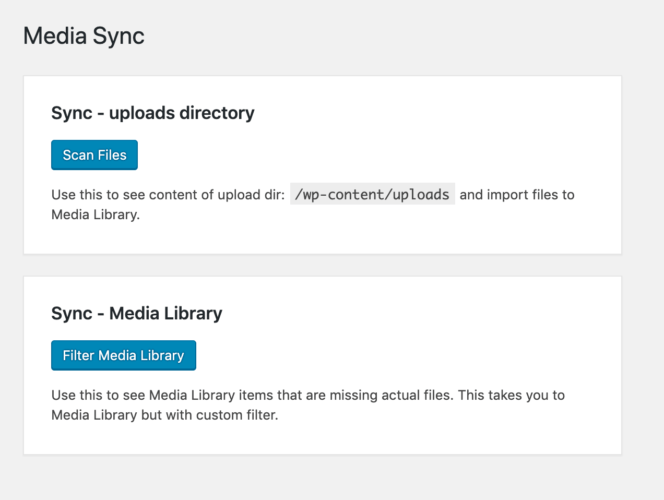 You can scan all files that are in "uploads" directory and see which ones are actually in Media Library and which ones are just sitting there. Then you can select those that you want to import to database and therefore make them available in Media Library.
You can also use FTP to upload your files to "uploads"directory and use this plugin to bring those files into Media Library. There are other plugins that can be used for that, but with this one you can easily select all and import all at once.
Why I created this plugin -Enro Zivina
I once copied WordPress site to a different server and Media Library ended up being empty, even tho all files were in "uploads" directory and database was copied. So I had to use some other plugin which required me to manually enter each directory and import files in batches per each directory. But I needed something to just import everything at once, so I created this plugin.
Hope you found this Solution To Files In Uploads But Not in WordPress Media 2020 helpful? Feel free to share with others and don't fail to let me know how you feel using the comment box.