In this article we will be discussing about 19 things you can Learn From AI Chat GPT that will really amaze you. Are you looking to learn something new and use Artificial Intelligence (AI) Chat GPT as a tool? Learn From AI Chat GPT is a compelling technology that enables users to communicate with virtual assistants, gain insights from natural language processing, and access information quickly.
With so much potential for knowledge, it can be hard to figure out what topics you should ask about! We've compiled a list of 19 interesting questions or topics that AI Chat GPT can help answer to make things easier for you.
These range from complex medical concepts to tips on sharpening your English skills at home. Whether you have previous experience with Artificial Intelligence or are just getting started in technology-assisted learning, these suggestions will give you plenty of ideas when using AI Chat GPT!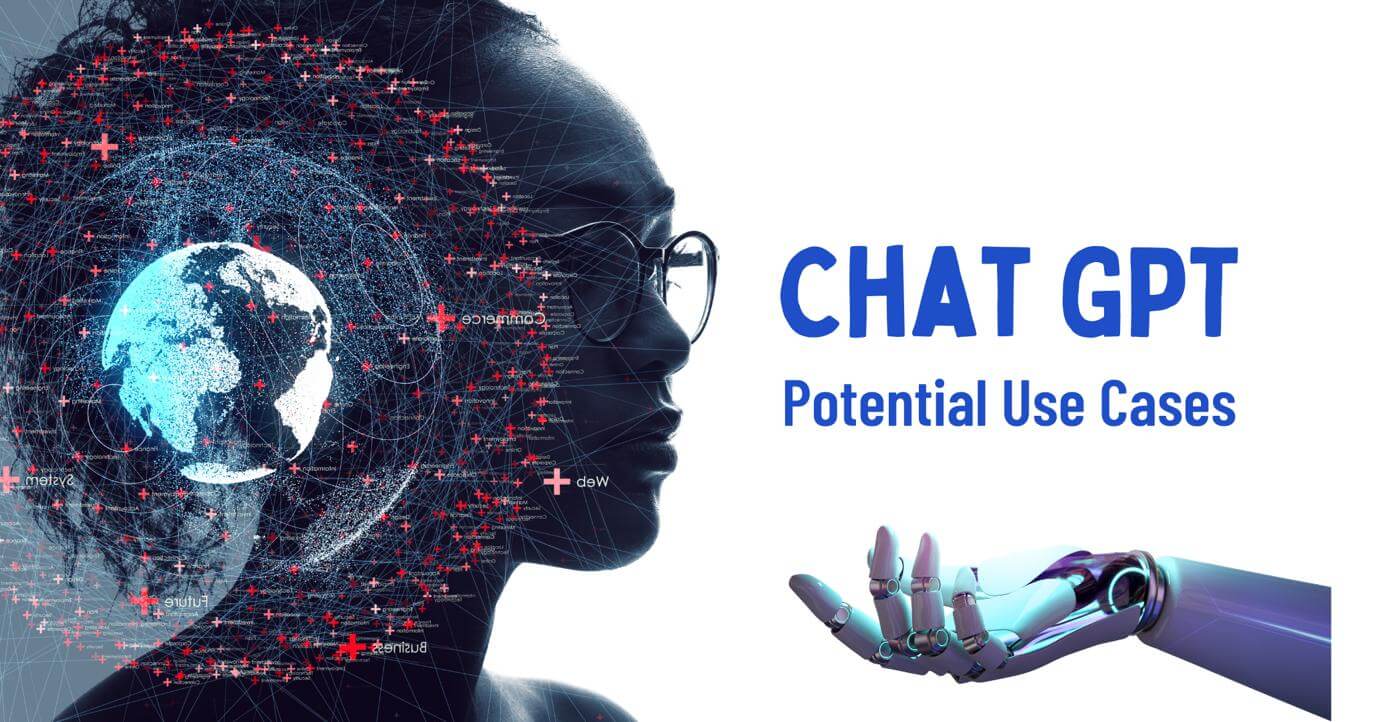 Asking AI Chat GPT What is the meaning of life
Asking an AI Chat GPT (Generative Pre-trained Transformer) what the meaning of life is can lead to some exciting results. GPT is a language model designed to generate natural language text indistinguishable from that written by humans.
It has a vast corpus of information from which it can draw to create responses, but at the end of the day, GPT is still just an algorithm. Its responses to complex, philosophical questions like "What is the meaning of life?" can be fascinating, but they may also be limited in their understanding of human emotions and experiences.
Ultimately, asking GPT what the meaning of life is can be a fun and thought-provoking exercise, but it likely won't provide a definitive answer to this timeless question.
Asking AI Chat GPT to teach What is the best way to learn a new language
It's no secret that learning a new language can be a challenging task. However, with advancements in technology, language learning has become more accessible and convenient than ever before.
This is where AI chat GPT comes in. GPT stands for "Generative Pre-trained Transformer," which means it's a highly advanced language model capable of producing human-like text.
Asking GPT to teach you the best way to learn a new language can provide insightful tips and helpful resources. GPT can guide you on your language learning journey, from recommended language learning apps to immersion techniques. So, why not give it a try and see what helpful tips GPT has to offer?
Learning the benefits of meditation
Meditation has been practiced for thousands of years and is not just reserved for yogis or monks. Meditation could be the perfect tool if you want to boost your well-being, reduce stress, and improve focus.
Some benefits of meditation: first, it can reduce anxiety and depression by calming your mind and allowing you to focus on the present. Second, it can help lower blood pressure and decrease the risk of heart disease.
Third, it may improve memory and cognitive function by increasing gray matter in the brain. Finally, it can help you develop more self-awareness and appreciation for the world around you. The benefits of meditation are endless, and it's never too late to start practicing. Give it a try!
How can I practice mindful living?
Mindful living is all about being present and fully engaged at the moment. To practice it, you can start by setting aside time each day to focus solely on your breathing. By taking deep, intentional breaths, you can become more aware of your surroundings and thoughts.
You can also try to focus on one task at a time instead of multitasking and pay attention to your senses as you go about your day. Another helpful practice is to reflect on your thoughts and emotions regularly, without judgment.
These small steps can help you to feel more present and focused in your everyday life.  AI Chat GPT can guide you in developing the habit of mindful living by providing insights on mindfulness and meditation techniques.
What are the best ways to save money?
Saving money is an essential aspect of financial stability, but it can be daunting. Fortunately, with technological advancements, AI Chat GPT can provide helpful guidance. One way to save money is to set a budget and stick to it.
The AI Chat GPT guide can help you track your expenses and remind you when you are about to exceed your budget. It can also suggest ways to reduce unnecessary expenses without compromising your quality of life.
Another way to save money is to automate your savings. You can set up automatic transfers to your savings account through online banking tools or financial apps. Finally, taking advantage of cashback rewards, coupons, and discounts can add significant savings.
AI Chat GPT can recommend websites and apps that offer attractive savings opportunities. With the right tools and mindset, saving money can become an effortless habit.
How can I stay focused on my goals?
Staying committed to your goals requires a high level of focus and determination. To maintain your focus, you must break down your objectives into smaller, realistic goals that you can accomplish one step at a time. Additionally, managing your time and creating a schedule can help you keep on track with your goals.
However, if you struggle to stay productive, Chat GPT can be an excellent tool to help support and motivate you. With its advanced language processing capabilities, Chat GPT can offer personalized insights and advice to help you stay on the right track toward achieving your goals.
Utilizing Chat GPT's abilities to provide valuable support can be a key element in helping you succeed in reaching your objectives.
Asking AI Chat GPT to help with math or science problems
AI Chat GPT is a powerful tool that can be utilized to help solve math and science problems. From simple addition to complex physics equations, this AI chatbot can provide step-by-step explanations and additional resources to ensure a thorough understanding of the concepts.
With the ability to understand natural language, users can communicate the problem they need help with and receive a clear and concise solution. Imagine having a virtual tutor at your fingertips, available 24/7 to guide you through any subject matter. AI Chat GPT can be the key to unlocking your full potential in math and science.
Online gaming
Chat GPT is helping to revolutionize how people learn to play online games. For example, if you are thinking of trying your luck at blackjack, you can ask it to teach you how to play blackjack online.
The technology uses natural language processing to understand and respond to user queries, making it easier for gamers to learn the game's rules and improve their skills.
Interacting with a Chat GPT system allows players to ask specific questions and receive targeted guidance rather than sifting through mountains of text or video tutorials.
With this new technology, the learning process is more efficient and personalized than ever before. So, whether you're a seasoned pro or a beginner, Chat GPT can help you take your online gaming to the next level.
Learning a new skill
Learning a new skill can be challenging, but with the help of AI chat GPT, it can be a lot easier. AI chat GPT is an innovative tool that uses natural language processing to simulate conversation with human users.
By engaging with GPT, users can gain valuable insights and tips on how to master a new skill. Perhaps you're trying to learn a new language or become proficient in a new software program.
With GPT's personalized responses, you can get instant feedback on your progress and learn from your mistakes. Whether a beginner or an experienced learner, AI chat GPT can help you achieve your goals faster and more efficiently.
Investing in stocks
Chat GPT is a valuable tool for those interested in investing in stocks. This AI-powered chatbot provides users with real-time recommendations and analysis, helping to make informed investment decisions.
With Chat GPT, users can ask about specific companies or industries and receive market insights and trends. This proactive approach to investing can save time and increase investment success.
With its user-friendly interface and reliable data, Chat GPT is revolutionizing how people invest in the stock market. Whether you're a seasoned investor or just starting, Chat GPT can help guide you toward a profitable future.
Cooking and nutrition
Cooking and nutrition are two crucial aspects of leading a healthy lifestyle, and Chat GPT can be a valuable tool for navigating both. Chat GPT can help users find recipes that meet their dietary needs and preferences, whether for high-protein or gluten-free alternatives.
Furthermore, Chat GPT can offer insights and advice on proper nutrition and portion control, empowering users to make informed decisions about their diet. Whether a seasoned chef or a novice cook, Chat GPT can be a valuable resource in helping you achieve your health and wellness goals.
Fitness and exercise
Chat GPT can be a valuable tool in helping individuals stay motivated and accountable in their fitness and exercise journey. With its ability to generate customized workout plans, provide nutritional advice, and offer supportive coaching, Chat GPT can help users establish and maintain healthy habits.
The platform's tracking and monitoring capabilities also allow users to set and achieve specific fitness goals, whether increasing strength, improving cardiovascular endurance, or losing weight.
By leveraging the power of AI and natural language processing, Chat GPT can provide a personalized and interactive fitness experience that meets each user's unique needs and preferences.
Technology and programming
Technology and programming have come a long way in recent years, and one exciting new development in this field is the use of AI Chat GPT. This cutting-edge technology has the potential to help us communicate more effectively with machines, opening up a world of possibilities for everything from virtual assistants to chatbots.
GPT ("Generative Pre-trained Transformer") is specifically designed to facilitate advanced conversations with machines using advanced natural language processing techniques. With this exciting tool at our disposal, we can expect significant technological and programming advancements in the coming years.
Productivity and time management
When it comes to productivity and time management, every little bit helps. And that's where Artificial Intelligence (AI) Chat GPT can come in handy. With its advanced algorithms, AI Chat GPT can provide personalized recommendations and suggestions to help you optimize your time and increase productivity.
Whether it's reminding you of upcoming deadlines or suggesting ways to streamline your workflow, it can be a valuable tool in your productivity arsenal. Plus, its ability to learn from your habits and preferences can become an even more essential part of your daily routine over time.
So if you're looking to boost your productivity and stay on your schedule, consider trying it.
Business and entrepreneurship
AI Chat GPT is an innovative technology that can help you gain valuable knowledge and insights about the business and entrepreneurship world. With its advanced natural language processing capabilities, this chatbot can understand your queries and respond with accurate and relevant information.
Whether you want to learn about market trends, sales strategies, or business management techniques, this tool covers you. This smart AI assistant can analyze data and give you actionable insights that can help you improve your skills and advance your career.
RELATED:
How Does Instacart Make Money
With it, you can access a personalized learning experience customized to your needs and learning style. So why wait? Discover the power of AI Chat GPT today and start learning about business and entrepreneurship like a pro!
Art and design
Art and design have always been an integral part of our lives, and with the advent of technology, we have more resources than ever to indulge in them. One of the most innovative ways to explore this realm is through Artificial Intelligence (AI) and its chat-based software GPT.
Using AI Chat GPT, you can receive valuable insights and information about various artistic styles, movements, and design principles. These bots are programmed to provide a wealth of knowledge and are always available to help you learn and grow.
From understanding color theories and typography to exploring different art pieces and their meanings, it is a powerful tool to help you unlock your artistic potential.
History and Culture
As a powerful tool for language learning, GPT (Generative Pre-trained Transformer) can help individuals deepen their understanding of history and culture. GPT can provide users with an interactive and engaging learning experience when combined with AI chat capabilities.
Conversing with a virtual assistant allows individuals to ask questions about historical events or cultural customs and receive detailed responses in real-time. Additionally, GPT can help users learn a new language by providing translations and practicing conversational skills.
As technology advances, AI chat GPT is poised to become an increasingly indispensable resource for those seeking to expand their knowledge of history and culture.
Fashion and style
Artificial Intelligence has come a long way in recent years, and it is now being used to help us learn about fashion and style through chatbots like GPT. GPT (Generative Pre-training Transformer) is an advanced AI technology that enables chatbots to understand human inputs and respond naturally.
With GPT-powered chatbots, you can interact with AI and get personalized recommendations on fashion and style. These chatbots use deep learning techniques to analyze your preferences and suggest outfits that best match your style.
They also keep you up-to-date with current fashion trends and provide insights on accessing and taking care of your clothes. So if you're looking to improve your fashion game and learn more about style, AI chat GPT is an excellent tool to help you get started.
Music and audio production
Artificial Intelligence (AI) chatbot GPT is revolutionizing how we learn about Music and audio production. With the ability to understand natural language queries, GPT is changing the face of music education.
With its advanced algorithms and natural language processing capabilities, GPT can offer insights into music theory, audio mixing, and production techniques. It can provide detailed explanations of complex concepts and answer specific questions related to music production.
GPT can also recommend resources and training materials based on your learning style and interests. Whether you're a beginner or a seasoned professional, the AI chatbot GPT is an innovative tool that can help you maximize your music learning potential.
Conclusion
From the scope of this blog post, it is safe to say that life is full of learning and knowledge. We are only limited by our willingness to approach new topics with open hearts and minds.
Whether you are looking for more mindfulness in your life, want to begin investing in stocks, learn a new skill, try something creative like writing or arts and design, stay productive, or take on a challenge like technology and programming – there is always something out there for you.
With just a little effort and dedication, we can all be knowledgeable in many fields of study. The possibilities are endless, so don't be afraid to explore and make your path!
Hope you find this article helpful.