Umaru Musa Yar'adua University, widely recognized as UMYU, has recently issued an invitation to prospective students. Those who opted for the institution through the 2023 Unified Tertiary Matriculation Examination (UTME) or Direct Entry (DE) application and prioritized UMYU as their institution of first choice are beckoned to embark on the registration journey for an aptitude test and screening via the dedicated portal. This comprehensive guide aims to enlighten aspirants about the nuances of eligibility, registration procedures, and payment specifics.
UMYU Post-UTME/DE Screening Form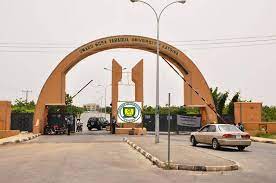 | | |
| --- | --- |
| Eligibility 🎓 | Must score above the cut-off, have 5 relevant O' level credits, and meet specific subject combinations. |
| Application Dates 📅 | Starts: 11th October 2023; Ends: 24th November 2023 |
| Documents Required 📄 | JAMB Result or Registration Slip, O' Level Result(s), Identification |
| DE Candidate Docs 🖋️ | 'A' Level Result (Diploma, IJMB, NCE etc) |
| Payment 💰 | N2,000.00 via University's website |
| Aptitude Test Date 📖 | Saturday, 25th November, 2023 |
| Mode for DE 📥 | Online screening; no physical test |
| Special Notes 🚫 | Visually impaired exempted from aptitude test but must submit credentials |
Eligibility Criteria for UMYU Post UTME/DE Screening
The foremost question that arises for any aspiring student revolves around their eligibility for the screening process. Here's a detailed breakdown of the criteria:
UTME Score: Achieve the stipulated cut-off marks for the selected program in the 2023 UTME examination orchestrated by JAMB. Know more about the cut-off marks.
O' Level Credentials: Procure a minimum of five relevant credits at O' level, notably in English and Mathematics.
UTME Subject Combination: Undertake the pertinent UTME subject combination in the 2023 JAMB examination.
For Direct Entry Aspirants: In addition to the O' level prerequisites, DE candidates should amass the minimum 'A' Level points congruent with their chosen program.
Steps to Register for UMYU Post UTME/DE Form
The digital age mandates an online-centric approach, and UMYU is no exception. Online registrations are slated to commence on 11th October 2023, culminating on 24th November 2023. To ensure a smooth application process, follow these steps:
Documentation Upload: Head over to the University's official portal and ensure you have the following documents ready for upload:

JAMB Result Slip for 2023 (UTME applicants) or JAMB Registration Slip for 2023 (DE candidates).
O' Level Result(s).
A valid form of identification such as Indigene Letter, National Identification Card, International Passport, and the likes.
Direct Entry candidates should additionally provide their 'A' Level Result, be it Diploma, IJMB, NCE, or equivalents.

Payment Modalities: A sum of N2,000.00 (inclusive of all charges) is mandated for the aptitude test and screening process. Payments can be seamlessly processed via UMYU's online portal.
Aptitude Test & Document Submission: UTME candidates should be poised to attend the aptitude test on Saturday, 25th November 2023, armed with their payment slips and physical copies of their credentials. Conversely, Direct Entry applicants are exempt from this test but are obligated to forward hard copies of their credentials to the Registrar's office post the online registration.
Special Provisions for Visually Impaired Candidates: Such candidates are graciously exempt from the Post-UTME aptitude test. However, they are required to dispatch hard copies of their credentials to the Registrar's office.
Critical Resources for Applicants
To further streamline the application journey, here are some pivotal resources:
In summary, The Umaru Musa Yar'adua University screening process is a pivotal step for any prospective student. This guide has aimed to demystify the multifaceted procedures associated with the Post UTME/Direct Entry screening for the 2023/2024 academic session. Adherence to the eligibility criteria, a keen understanding of the application steps, and awareness of the requisite documentation will undoubtedly pave the way for a successful application. It's imperative to note that only the names enlisted on the UMYU website are deemed eligible for registration. Moreover, DE candidates will undergo a distinct online screening, bypassing the need for an in-person aptitude test.
As we conclude, remember that your educational journey at UMYU is not just about meeting criteria or ticking boxes. It's about preparing for an academic voyage that promises transformative experiences, robust learning, and an environment that nurtures growth and excellence. Take the first step with confidence, backed by meticulous preparation and an unwavering commitment to your goals. Best of luck to all the aspirants!
I hope you find this article helpful.