The esteemed University of Benin (UNIBEN) in Benin City proudly announces its upcoming 48th Convocation and 53rd Founders' Day Ceremonies. This monumental event is set to commemorate the illustrious history of the university and honor the graduating class of the academic year.
UNIBEN 48th Convocation And 53rd Founder's Day Ceremonies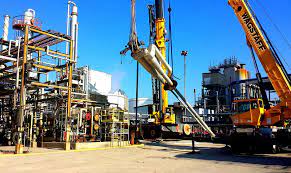 Special Invitation from the Vice-Chancellor
The Vice-Chancellor, Professor Lilian I. Salami, extends a heartfelt invitation to all friends, stakeholders, and well-wishers of the University of Benin to join in celebrating this significant occasion.
Chairmanship of the Event
The ceremonies will be held under the distinguished chairmanship of the Chancellor, His Royal Majesty, Ochivirigh, Professor James Ortse Izorzu Ayatse, TOR TIV. The presence of such a respected figure promises to add grandeur to the proceedings.
Event Schedule:
Thursday, 23rd November 2023:
Founders' Day Inter-faith Service: The celebrations will commence with a spiritual tone, with an inter-faith service scheduled to start at 9:00 am.
Founders' Day and Convocation Lecture: Later in the day, an enlightening lecture will be delivered, scheduled to begin at 11:00 am.
Friday, 24th November 2023:
Award of First Degrees and Prizes: This day marks the official recognition of students' hard work and dedication, with the award ceremony starting at 10:00 am.
Saturday, 25th November 2023:
Award of Higher Degrees, Diplomas and Conferment of Honorary Degrees: This day will recognize the efforts of postgraduates and those who've achieved academic excellence. The ceremony is slated to start at 10:00 am.
Venue Details
All these events will be grandly hosted at the Akin Deko Auditorium, located in the scenic Ugbowo Campus of the University of Benin.
A Note from the Registrar
The official announcement comes signed by the Registrar of the University of Benin, Ademola A. Bobola. He assures that all arrangements have been made to ensure that the ceremonies are conducted seamlessly, honoring the traditions and prestige of UNIBEN.
---
The 48th Convocation and 53rd Founders' Day Ceremonies are not just a celebration of academic achievement but also a testament to the rich history and legacy of the University of Benin. Students, alumni, faculty, and well-wishers are encouraged to mark their calendars and partake in this momentous occasion.
I hope you find this article helpful