Attention all students and academic staff: The University of Ilorin (UNILORIN) has officially announced the commencement date for the 2023/2024 academic session. Both new and returning students should prepare to embark on the upcoming academic year as scheduled by the institution.
UNILORIN Announces Resumption Date 2023/2024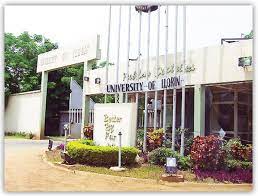 🏫 

Institution

University of Ilorin (UNILORIN)
🗓️ 

Resumption

December 4, 2023
📚 

Lectures Start

December 18, 2023
🎓 

Matriculation

January 29, 2024
🔄 

Returning Students

Expected on Campus
🆕 

New Students

Commence Registration
📝 

Senate Meeting

Decision from 298th Meeting
🤝 

Preparation

Registration Formalities
UNILORIN Resumption Date
The UNILORIN Senate has confirmed that the new academic session will begin on December 4, 2023. This decision was made at the Senate's 298th meeting, which took place on Tuesday, November 14th.
Start of Lectures
Following registration formalities, lectures are set to start in earnest on December 18, 2023. This gives you a couple of weeks to settle in and prepare for the academic challenges ahead.
Matriculation Ceremony
A significant milestone for every new student, the matriculation ceremony, has been scheduled for January 29, 2024. It's an event that officially welcomes new students into the university community.
Preparing for the Session
Ensure you complete all necessary 

registration formalities

 promptly.
Mark your calendars for the 

start of lectures

 and 

matriculation ceremony

.
Keep an eye on official UNILORIN channels for any updates or changes to the schedule.
The University of Ilorin looks forward to welcoming students back to campus and starting the new academic year on a positive note. As you prepare to resume, remember to approach the year with enthusiasm and dedication to your studies.
I hope you fidn this article helpful.