Osun State University, Osogbo (UNIOSUN) has taken the initiative to unveil its detailed academic calendar for the 2023/2024 session. This well-structured schedule is an invaluable tool for students, providing insight and clarity into the academic year. Whether you're an incoming freshman or a returning student, understanding the university's timelines is key to successful planning.
UNIOSUN Academic Calendar For 2023/2024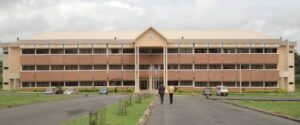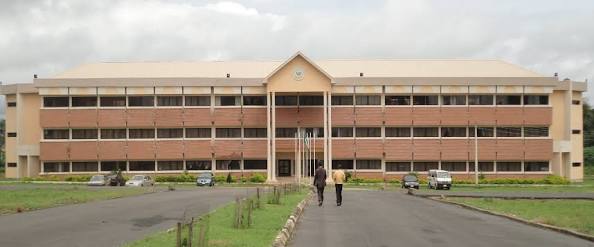 | | |
| --- | --- |
| 📅 Resumption Date | 13th November 2023: Start of Harmattan Semester Lectures |
| 🌲 Holiday | 22nd Dec 2023-7th Jan 2024: Christmas/New Year Break |
| 🎓 Matriculation | 13th February 2024 |
| 📖 Exam Period | 26th Feb-15th March 2024: Harmattan Semester Exams |
| 🌦️ Rain Semester | 8th April 2024: Start of Rain Semester Lectures |
| 📆 Lecture-Free | 1st-5th July 2024 |
| 🔍 GNS Exams | 18th-22nd March & 22nd-26th July 2024 |
| 📜 Session's End | 9th August 2024: Marking & Grading, End of Academic Session |
Harmattan Semester:Dates
Commencement of the Academic Session
Monday, 13th November 2023: The academic journey for the 2023/2024 session begins with the resumption and commencement of Harmattan semester lectures for all students.
Orientation Week for Freshers
Monday, 20th – Wednesday, 22nd November 2023: Newly admitted students will undergo an orientation programme designed to familiarise them with university life and its myriad of opportunities.
READ ALSO: UNIOSUN RESUMPTION DATE FOR ACADEMIC SESSION 2023/2024
Holiday Break
Friday, 22nd December 2023 – Sunday, 7th January 2024: A much-needed Christmas and New Year break offers students a me to relax and rejuvenate before diving back into academic activities.
Post-Holiday Resumption
Monday, 8th January 2024: Students are expected to return from their festive break and continue with their academic endeavours.
Matriculation
Tuesday, 13th February 2024: A significant milestone for every first-year student. The matriculation ceremony represents their formal induction into the UNIOSUN community.
Lecture-Free Week
Monday, 19th – Friday, 23rd February 2024: This is a dedicated week free from lectures, allowing students to prepare adequately for impending examinations.
End of Harmattan Semester Exams
Monday, 26th February – Friday, 15th March 2024: The Harmattan semester examinations for all levels of study commence.
GNS Examinations and Semester Break
Monday, 18th – Friday, 22nd March 2024: Students sit for the GNS examinations.
Monday, 25th March – Friday, 5th April 2024: A brief semester break offers students a respite from the first half of the academic year.
Rain Semester: Overview of Dates
Beginning of the Rain Semester
Monday, 8th April 2024: The Rain semester lectures kick off, marking the second half of the academic session.
Lecture-Free Period
Monday, 1st – Friday, 5th July 2024: Another lecture-free week ensures students have ample time for revision before exams.
Rain Semester Examinations and GNS Exams
Monday, 8th – Friday, 19th July 2024: Rain semester examinations for all academic levels are in session.
Monday, 22nd – Friday, 26th July 2024: Following the main exams, students then sit for the GNS examinations.
End of the Academic Year
Monday, 29th July – Friday, 9th August 2024: This period is dedicated to the marking and grading of scripts, culminating in the official end of the 2023/2024 academic session.
Annual Leave for Academic Staff
Monday, 12th August 2024: Academic staff embark on their well-deserved annual leave.
CONCLUSION
The academic calendar serves as a roadmap for students, highlighting essential dates and events. Being well-acquainted with these dates can pave the way for a smooth and productive academic experience at UNIOSUN. We urge all students to make the most of this calendar, leveraging it as a tool to plan their academic year effectively.
I hope you find this article helpful.