For those of you eager to embark on your academic journey or continue your education at the University of Calabar (UNICAL), the institution has set the dates for the commencement of the 2023/2024 academic session.
University Of Calabar (UNICAL) Resumption Date 2023/2024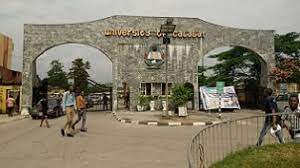 🎒 

New Students

Arrival on Nov 25, 2023
📆 

Registration

Starts Nov 27, 2023 for New Students
🔄 

Returning

Back on Campus Dec 1, 2023
📝 

Lectures

Begin Dec 4, 2023
🏫 

Session

2023/2024 Academic Year
📚 

Semesters

Covers Second Semester 2022/2023
📚 

Semesters

And First Semester 2023/2024
📣 

Announcement

By UNICAL Registrar
UNICAL's Academic Calendar Update
Arrival of New Students
Start Date

: The academic activities will kick off with the arrival of new students on 

25th November 2023

.
Registration and Screening for New Students
Commencement

: The screening and registration process for new entrants will begin on 

27th November 2023

.
Return of Continuing Students
Registration Date

: If you're a returning student, you're expected back on campus on 

1st December 2023

 for registration.
Commencement of Lectures
Lecture Schedule

: Lectures for both new and returning students will start on 

4th December 2023

.
A Glimpse into the Academic Year
The Registrar of UNICAL, Mr Gabriel Egbe, in his release, clarified that the 2023/2024 academic session will include the second semester of 2022/2023 and the first semester of 2023/2024. This integrated approach ensures a seamless academic experience for all students.
In summary, as you pack your bags and prepare for the academic year, remember that the days ahead are full of learning opportunities and growth. Whether you're just starting or you're returning, UNICAL is ready to welcome you to a new term filled with potential.
I hope you fidn this article helpful.