Facebook And WhatsApp Chats are interesting and less stressful when you know the Sweetest Abbreviations And Emojis to use. WhatsApp And Facebook Abbreviations save you the stress of Typing and Repeating too many Long Words Online.
This article will do two things for you. First, it will increase your response rate on Whatsapp And Facebook by replacing long replies with a suitable abbreviation.
Secondly, you will get to see New Social Abbreviations you weren't familiar with and their meanings. This should go a long way to improve your chatting experience on Social Media.
Inasmuch as you use abbreviations on Facebook and WhatsApp to type faster, please ensure not to use it for official Chats, Important broadcasts and Application forms.
Top 30 Best WhatsApp And FaceBook Abbreviations
| | | |
| --- | --- | --- |
| S/N | Abbreviation | Meaning |
| 1 | W8AM | Wait a minute. |
| 2 | IMHO | In my humble opinion |
| 3 | FYI | For your Information |
| 4 | DIY | Do it Yourself |
| 5 | FAQ | Frequently asked Questions |
| 6 | CUL | See you later |
| 7 | BTW | By the way |
| 8 | BBL | Be back later |
| 9 | ATM | At the moment |
| 10 | ASAP | As soon as Possible |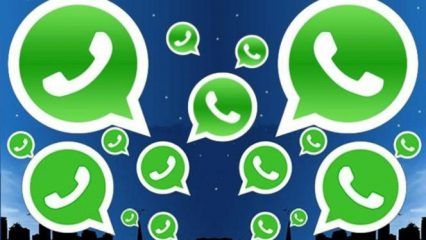 ---
| | | |
| --- | --- | --- |
| S/N | Abbreviations | Meanings |
| 11 | TMI | Too Much Information |
| 12 | TCO | Taken Care Of |
| 13 | PM | Private Message |
| 14 | Q4U | Questions For You |
| 15 | OMG | Oh My God |
| 16 | LMHO | Laughing my Head off |
| 17 | LMA | Leave me Along |
| 18 | JIC | Just in case |
| 19 | IDC | I don't care |
| 20 | HAND | Have a nice day |
| 21 | GAL | Get a Life |
| 22 | AKA | Also known as |
| 23 | FB | Facebook |
| 24 | BBQ | Better be quick. |
| 25 | F2F | Face to Face |
Recommended: Countries in the world and their Capital
---
| | | |
| --- | --- | --- |
| S/N | Abbreviations | Meanings |
| 26 | DND | Do not disturb |
| 27 | WTV | Watching Television |
| 28 | BRB | Be right back |
| 29 | GAL | Get a Life |
| | | |
| 30 | G2B | Going to Bed |
---