Instead of looking for where to buy Waec Scratch Card up and down, you can simply buy Waec result checker PIN online via Remita. Buying Waec scratch card online costs #900 with an additional charge of #100.
Now you may be wondering, how do I buy Waec scratch card or PIN online to check my Waec result and submit for my school clearance? It is extremely easy. Follow the steps below to buy Waec scratch card online from Remita: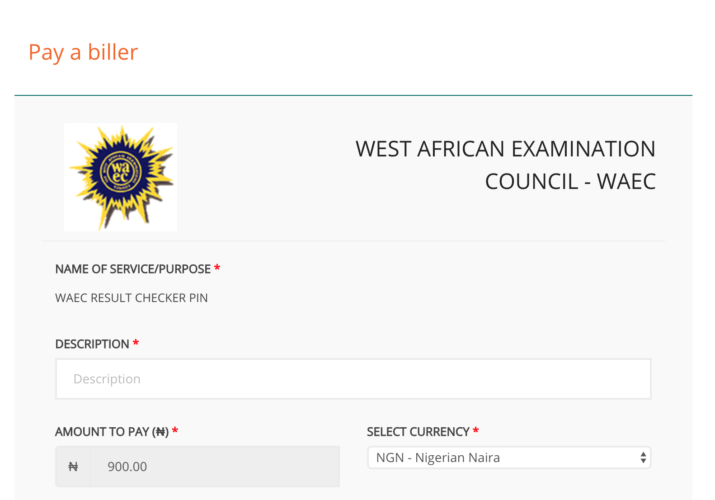 Follow This link
Enter WAEC RESULT CHECKER PIN as the description
Enter your name, phone number and email where necessary
Choose online under how do you want to pay
Click on I'm not a robot
Click on the Submit button
Enter your ATM Card details
Make payment
Once your payment is successful, your Waec Result Check PIN and Serial number will be sent to your email. It is extremely fast
After getting your Waec PIN and serial, you can submit it to the appropriate authority for clearance or use it to check your result if that was the reason you bought the WAEC PIN.
Recommended: How to check Waec result
You can also use the Waec result checker to check Waec result for any year. Be it 2010 Waec result, 2015 Waec result, 2022 Waec result and even Waec result.
Hope you found this helpful? Feel free to share with your friends and do not fail to comment.