Pagespeed affects your ranking on Google, Yahoo, Bing and other Search Engines. Now, page size affects your page speed. The bigger the size of your blog pages, the slower your blog will load. Hence it is important to compress your pages using GZIP or Brotli Compression.
Compression dramatically reduces the size of your page. The Gzipped file is much smaller in size (in bytes) as your original web file. The browser of your visitor will need less time to load your website because it only needs to download much smaller files.
If you are using CloudFlare, Caching or Minify WordPress plugin, there is a chanced that your blog is Gzip enabled (Compressed). But you don't have to assume. Use the tools below to check if your blog is compressed.
Read How to set up Cloudflare on your blog

Gift of Speed Gzip Test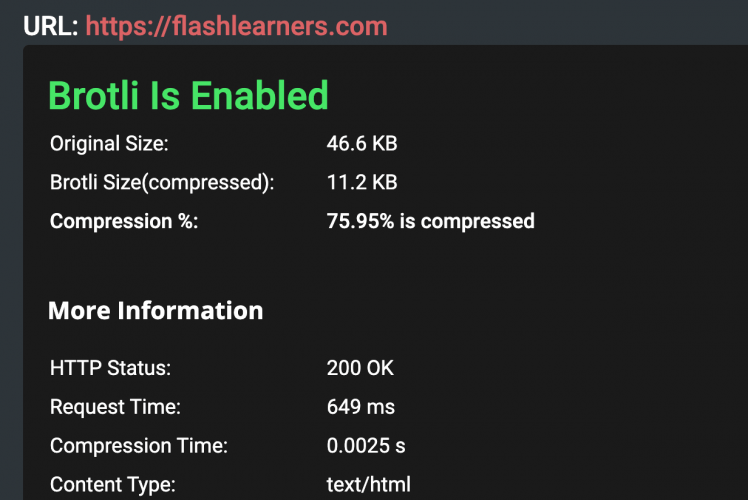 Varvy GZIP Test
WhatsMyIp Https Compression Test
SmallSEOTools Gzip Compression Test
This test will check whether your website has gzip enabled by connecting to your domain and requesting the necessary information. Next to that it will also give you some additional information like the size of the original version of the web page you tested and how much you (may) benefit from using gzip compression.
Recommended: Best optimization plugins
Is your blog Compressed or GZIP Enabled? If so, then congratulations. Otherwise, let me know how you feel using the comment box below. You may want to share this article with your fellow bloggers.