How To Rank High On Bing Search -Bing SEO & Ranking Factors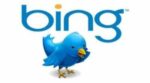 Bing SEO and ranking factors! It is time to see beyond Google.
A lot of bloggers and webmaster focus too much on Google for organic traffic that they even forget whether Bing exists. You see many persons ask the question, how do I rank high on Google? Only a few asks how to rank high and get traffic from Bing.
It is true that Google controls more than 65% of search while Bing controls around 33%. See beyond Google; 33% is more than something you can Just ignore. With Google, Yahoo and Bing SEO together, you can significantly boost your organic traffic.
Ranking high in Bing is equivalent to ranking high in Yahoo since Yahoo search is powered by Bing.
Focusing on Google SEO and Ranking factor is very important. In fact, few days ago, I wrote about How to rank and dominate Google front page. However, organic traffic from Bing should not be neglected.
It is worthy of note that USA Firefox now uses Yahoo as default search engine. This should convince you to learn Bing SEO.
In this article, I will teach you Bing SEO and how to rank very high in Bing.
Why You should Rank high with Bing SEO
According to a thorough personal research by an expert, He observed that traffic coming from Bing:
---
Good News! Get The Offers Below For Free:
---
Has lower bounce rate.
Visits more pages.
Clicks more affiliate links.
Spends more time on site and
Subscribes to more list.
Steps to Rank high in Bing
Make sure your pages are Indexed.
Under craw control in Bing webmaster, tell Bing bots to crawl your site,
Submit your sitemap to Bing.
Monitor your ranking.
How can I do all that? You can do all that with Bing's Webmaster Tool
Top 10 Bing SEO And Ranking Factors
Engagement Rate: This is a major ranking factor in Bing. The more engagement your pages get, the higher they will rank.
Site Structure: Organization of site and quality of code is a Ranking factor in Bing.
HTTPS: Unlike Google, this is not a major ranking factor in Bing. However, it is necessary you have a secure connection. It is possible Bing will make it a ranking signal in the future.
Quality content: Bing loves site with unique and enough content. Make your content very long.
Exact match domain: This is another major signal in Bing. When your focus keyword appears in your site's url, you rank higher.
Links: Unlike Google, Backlings are less important in Bing SEO. However, Inbound Anchor text is a major ranking factor in Bing.
Bing Authorship: This is still in Bing's Algorithm unlike Google.
Social Signal: Having social connection helps you to rank high in Bing and Yahoo Search result.
CTR in Bing SEO: Bing uses click through rate as a ranking factor.
Straight Forward Keywords: Bing SEO requires the use of straight forward keywords.
Other Bing SEO Tips
Optimize your titles and meta descriptions.
Don't block Bing's web crawler.
Include keywords in headings and around content.
Still build backlinks.
Don't copy and paste from other blogs.
I hope this is helpful? Let me know how you feel using the comment box below. Don't fail to share this with friends.
READ: How to write an SEO Friendly Article for your blog
SHARE THIS POST
I Have Started Sending Daily Hot Updates! Enter Your Email To Subscribe
Welcome To Flashlearners... I'm Flash Isaac, Students Advocate, Web Developer, SEO Expert, A Blogger From The Future & An Engineer In The Making.
I Started This Blog As A Passion, With The Vision To Inspire & Empower Young Persons; Helping Them Realise & Maximise their Potentials. You May
Click Here
To Roll With Me On Instagram @Officialflashisaac.
Latest posts by Isaac Inegbenehi (see all)