How To Check Caps MarketPlace Whether Other Schools Have Considered You For Admission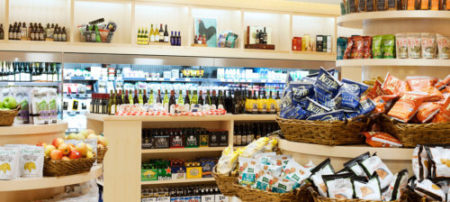 Jamb Caps Market Place Consideration: This is what I shall discuss here at flashlearners.com today. So many candidates are so concerned about checking their jamb caps admission status that they don't even bother about exploring other choices Jamb caps has to offer.
Now, do you know that you can gain admission into a University or Polytechnic that you did not fill in Jamb? This is what Jamb caps marketplace consideration is all about. Jamb checks your score and shares with other schools. These schools now luckily considers you for admission.
Jamb Market Place
Just like the normal market place, Jamb caps marketplace is where you are been made marketable by Jamb. Various institutions now considers you for admission based on your quality and and their choice. Like I wrote earlier, you don't necessarily need to choose these schools while registering Jamb.

How To Know If You Have Been Considered for Admission In Caps MarketPlace Consideration
When you visit caps marketplace, you will see something like, "The following institutions are considering you for admission, click on accept / reject button, to either accept or reject the offer. Please be informed that, accepting the offer does not mean you have been admitted, it simply implies that you have accepted to be be considered for admission by the institution".
If you don't like the school, don't accept. Accepting means you have agreed to be a candidate of the institution that has considered you for admission. As a flashlearner, you need to be smart.
How To Access Jamb Caps Market Place
 Login to your Jamb profile by clicking here.
Ensure to enter the correct email and password you used to register your Jamb profile.
After successfully logging in, click on the options button ( the button with 3 dash) at the top of the page. Then click CAPS under the admission TAB.
 If the page only shows 'welcome', do not be discouraged. Just click on options on your mobile's browser and change the view of the page to 'desktop view'. This is why it's preferably to use a PC.
You'll see some options listed at the left-hand side. Click on 'MARKETPLACE'.
That's all… You will know if you have been considered for admission in any other institution apart from you school of choice.
Feel free to share this with friends and don't fail to let me know how you feel using the comment box.
---
---
RECOMMENDED


A. GET JAMB, POST UTME & WAEC APP
B. MY JAMB, SSCE & BLOGGING CLASS
C. GET MY LATEST UPDATES FOR FREE
WHAT ELSE DO YOU WANT?


A. I WANT TO SEARCH
B. COMPLETE JAMB GUIDE
C. ALL ABOUT WAEC AND NECO
D. VACANCIES AND RECRUITMENT 
E. LATEST NIGERIA SCHOOL NEWS
F. ACADEMIC AND CAREER GUIDE
G. SCHOLARSHIPS AND INTERNSHIPS

TRENDING JAMB GUIDE
Latest posts by Isaac Inegbenehi (see all)