JAMB CAPS Mobile App is another way to accept JAMB CAPS Admission status. You may click here for how to check Jamb Admission status directly on Jamb CAPS or continue reading how to check if you have been offered admission using the JAMB CAPS Mobile.
You may have gotten an admission SMS from JAMB CAPS saying you have been offered admission. You will be asked to either log in to JAMB efacility site at https://jamb.org.ng/efacility/login or download the JAMB CAPS mobile app to either accept/reject the admission offer.
Now, whether you got the message or not, you can always check if you have been offered admission using the Jamb CAPS App or Jamb website.  JAMB CAPS Mobile is an app that allows you to perform the following operations during the admission process: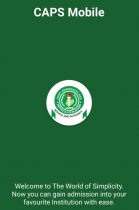 View profile details
View O'level details
Accept / Reject admission
Accept / Reject Marketplace offer
Accept / Reject program transfer
Accept/Reject Admission On JAMB App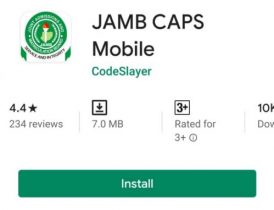 Open playstore app on your Android phone
Search JAMB CAPS MOBILE on Google PlayStore
Install the Jamb Caps app
Open the Application after it has installed
Enter your Jamb registration number and Mobile number
Click on GET STARTED
You will see an option to accept admission
Done
Error in Connection why using Jamb caps mobile application to check your admission status? Then click here to check your admission status on Jamb caps with your phone browser or check back the app after a few minutes.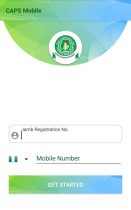 The JAMB Mobile app currently has over 10,000 downloads on Google PlayStore and it is just 7.05MB. The app was released on June 15, 2019. You can now monitor and track your admission into any tertiary institution in Nigeria.
Must I accept admission both in Jamb Website and the Jamb mobile app? No. You don't need the app if you have already accepted admission on the Jamb portal. On other hand, you don't need to accept admission on Jamb portal if you have already accepted admission using the Jamb Caps app.
Jamb caps admission has a deadline. Make sure to accept your admission before the deadline. Be very careful so that you don't reject the admission and regret it later.
Hope you found this article helpful? Feel free to share with your friends and don't fail to let me know how you feel using the comment box.