20 Jamb Literature Likely Questions And Answers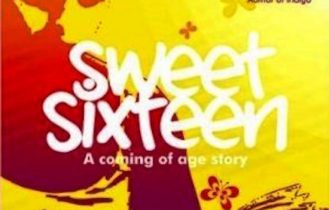 What will Jamb set in Literature for 2021 UTME and what are the top hot likely questions to come out in Jamb 2021 Literature? Continue reading for important Literature Questions and Answers for Jamb 2021.
The 20 Questions and answers will cover every Chapter in Jamb Literature. However, the Likely Accounts Questions will not be arranged topic by topic. You may want to click here for likely questions from Jamb Sweet Sixteen or go through over 20 Jamb Commerce Questions by clicking here.
Get Jamb CBT App 2021

» Over 16,000 Jamb Questions Offline
» Competition To Win N30,000
» All Jamb Literature Novels
» Jamb English Novel "The Life Changer"
» Free Video Classes For All Topics


After all said and done, below are Questions in Jamb Literature to help you in 2021. Trust me, questions are likely.
Jamb Literature Questions And Answers 2021
1. The literary device that describes the year a novel is written is
Answer: Setting
2. The combination of two or more metaphor is called
Answer: Mixed Metaphor
3. "Tolu is my bitter friend" illustrates the use of
Answer: Oxymoron
4. Assonance refers to
Answer: repetition of vowel sounds
5. The summary of a literary work is also referred to as
Answer: Subject matter
Read Also: Why intelligent students score low in Jamb
6. A foil character usually
Answer: Contrast with another character
7. ….. is also called a dynamic character
Answer: Round character
8. When a character says something and means another, it is called?
Answer: verbal irony
9. ….. is a figure of speech that has to do with sound
Answer: Onomatopoeia
10. Which is the oldest genre of literature
Answer: Poetry
11. "The best way to make your parents proud is to disobey them". The above statement employs the use of
Answer: Irony
12. A play on words that sound similar is called
Answer: pun
13. A hero whose weakness contributes to his downfall is called
Answer: Tragic hero
Read Also: Get flashlearners app to access all questions
14. A short witty saying is known as an ……
Answer: Epigram
15. Another word for enjambment is
Answer: Run-on-lines
16. …. is referred to the moral of the story
Answer: Theme
17. The use of diction in the play can be described as
Answer: Simple and easily understood
18. "Love that feeds me" illustrates the use of ….
Answer: Personification
19. "You are an animal". What figure of speech is used in this statement
Answer: Metaphor
20. "I hate brave cowards like you" is an example of
Answer: Oxymoron
Read Also: Get Flashlearners app to access all questions
Related Searches:
How to pass Jamb Literature
Literature likely questions in Jamb
Jamb expo questions 2021
Jamb Literature Expo questions
Free Jamb Literature questions
2021 Jamb Literature questions
Jamb Literature questions and answers
What will come out in Literature for Jamb 2021
Questions from hot topics in Literature
FREE VIDEO TUTORIALS

SUBJECTS: Learn Maths, English, Chemistry, Physics And Social Science Subjects.



EXAMS: 

Prepare For African Exams, International Exams And Scholarships.


RECOMMENDED
WHAT ELSE DO YOU WANT?
Latest posts by Isaac Inegbenehi
(see all)