I have used Many Laptops in my few years of Blogging. I have used from Low Budget HP Laptops to the almighty HP Omen, I have used Dell Laptops, Acer Laptops, Lenovo Laptops and Apple Macbooks.
After Testing out a whole lot of Laptops and Interacting with my friends, We have come to the conclusion that Apple Macbook Pro is the Best Laptop for Bloggers. Feel free to check out the list of best laptops for bloggers and students here.
I really love the Apple Macbook pro for blogging, Playing Music, Video Editing, MS Office and other daily activities. The user experience in the Apple MacBook is great. I really love the brilliant display, high resolution, variable keyboard light, high-quality speakers and the beautiful design of Apple Macbooks.
The higher the specification of your Apple Macbook, the sweeter it will be for you. My current Apple Macbook pro is powered by a Quad-Core Intel Core i7 processor and 16GB of Ram. The performance is smooth. In fact, you will enjoy newer Apple Laptops with Core i5, 8GB Ram.
I'm not here today to review Apple Laptops. My interest in Mac Operating Systems. Just like Windows 10, Windows 8 and Windows 7, Apple Laptops use the Mac Operating System (macOS) and there are different versions. The last 10 versions of the macOS are:
macOS

Version 10.6: Snow Leopard

macOS

Version 10.7: Lion

macOS

Version 10.8: Mountain Lion

macOS

Version 10.9: Mavericks

macOS

Version 10.10: Yosemite

macOS

Version 10.11: El Capitan

macOS

Version 10.12: Sierra

macOS

Version 10.13: High Sierra

macOS

Version 10.14: Mojave

macOS

Version 10.15: Catalina
macOS Version 10.16 BigSur (Most Recent

macOS)
I have used macOS Yosemite, El Capitan, Sierra, High Sierra, Mojave, Catalina and BigSur. After trying out these apple operating system, Here are my Findings:
Best MacOS Overall: macOS BigSur
For Older MacBooks, Most Stable And App Compatibility: macOS Mojave
One thing I really love about the macOS Mojave is that it offers the longest battery life. Yes, macOS Mojave saves battery more than Catalina, Mojave, High Sierra, Yosemite and El Capitan. I have outline other features you will love in Mojave below…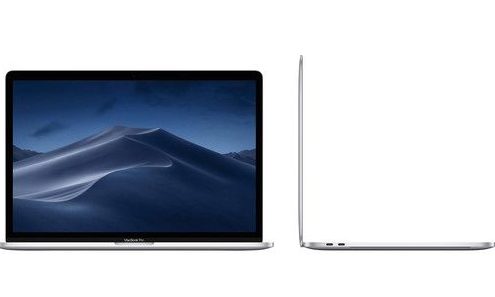 I upgrade from Mojave to Catalina when it was released on October 7, 2019. I expected a whole lot of improvements which were present.
The only issue I had was that my battery was draining very fast, the iTunes I loved was removed and some of my applications were not running very well. I had to downgrade to Mojave.
For bloggers with 2016 to 2020 Laptops, MacOs BigSur is excellent. If your Macbook is below 2016, then Mojave will perform better. BigSur have more features than Mojave and supports SideCar.
Mojave Features I love:
Smooth and beautiful user interface
Best integrated screenshot tool of all times with unprecedented convenience.
Fully independent audio layers
Stocks app to follow your stocks, indices and Forex pairs with ease
Dark Mode and dynamic wallpapers are beautiful to watch
Higher tracking prevention blocks advertisers from getting personal info
Desktop Stacks and Tags get me organised pretty easily
Group FaceTime allowing proper group video conference up to 32 users
Continuity Camera allows you to take pictures or scan documents from your iPhone and get the file directly into your Mac seamlessly
Perfect support for 32-bits apps and layers.
Hope you found this helpful? Let me know how you feel using the comment box.