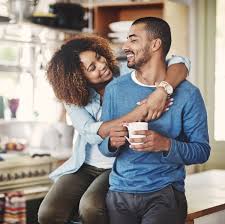 What are the qualities men look out for in a woman? The male folks get crazy over a woman who touches their heart in more ways than one. A man who discovers a woman with the qualities he cherishes most often goes the extra mile to keep her for marriage or real-time commitment.
It's obvious men want a woman to love, respect, and make them feel man enough for her but there are several other qualities men look out for in a woman. In this article, you will know what these qualities are and the working definition of love for a man.
Recommended: Kind of Woman The Sigma Male Loves To Settle With (2023)
Things You Never Knew About Love
Have you ever been in love before? Love is the most common word used in a relationship. Everyone seems to love someone but not everyone can do what love is.
Love was supposed to be abstract, fortunately, love is visible and cannot be hidden.
Love is not a feeling, though it is part of it but love essentially is a choice.
The best definition of love would be an act of doing for another the best he or she will ever hope for. 
Love is not doing as it pleases you but as it pleases the one you said you love. Little wonder, love connotes sacrifice, forgiveness, and giving.
What A Man Thinks About Love?
Back to our focus on qualities men look out for in a woman. The way a man approaches love is different from the way a woman approaches love.
Every woman wants a man who will love, cherish and adore her while men want to be respected by the woman he loves.
A woman takes the love of a man for care, truthfulness, and selflessness, but the best definition of love to a man is first RESPECT, then other things.
A man can find some qualities he wants in a woman, yet if she lacks respect for him, he can go his way to get another lady that understands his language of love.
The man's love language must be different if we go by what American author and relationship counselor, John Gray says, men are from Mars, women are from Venus. It means to enjoy a relationship, each of them must learn the other's love language.
Every woman wants a man who will love, cherish and adore her but not all women have what it takes to attract or keep such a man.
It takes more than having a pretty face to keep a man. It involves many things but it begins with you being your best self.
Recommended: Best Things To Learn Before Marriage In 2023
10 Qualities Men Look Out For In A Woman
The following are qualities men look out for in a woman.
1. Her Ability To Respect Him With Nothing Attached
Is it possible for a woman to respect a man with nothing attached? One of the most important qualities men look out for in a woman is her ability to respect him as a man without anything attached.
Men no matter the age appreciate it when a woman respects them. Though respect must be mutual in a relationship, yet, men look out for a woman that respects him for who he is and not what he has or can give.
The respect some women have for their man is fake. Respect without humility, respect without honor, respect with the lips not from the heart. The truth is, a man who finds a woman that respects him for who he is, has the best woman in the world
2. Kind Heartedness
It's almost natural for women to be kind-hearted. Men love women that are kind in act and speech. A woman with a kind heart is generous, friendly, courteous, and gentle.
When the opposite is the outcome, then the woman tends to be haughty and full of herself. This is why kind-heartedness is among the qualities men look out for in a woman.
3. Modest Nature
According to popular forum, Quora, being modest is unassuming in the estimation of one's ability or achievements.
What this means is not giving the wrong impression of what you are not. it's simply being yourself at all times instead of pretending to be what you are not.
Modesty is one of the things men look out for in a woman beyond her appearance. Although men are attracted to women's bodies yet men likely prefer a woman that is modest about her appearance in the open. 
Modesty involves a lot of things other than dressing, it comprises behavior, communication, looks, and every other thing.   
4. Industrious and Diligent
Not all women are industrious. I don't think women are willing to ignore a sustainable means of income to stay idle and depend on another. Men find industrious women precious and often hope to have such a hardworking nature to be with. 
Being industrious and diligent mustn't be at a job alone. It's more about the character at anything worth doing. Some males will prefer to have a sit-at-home wife yet they avoid lazy and overly dependent women.
5. Friendly and Sociable
Sociable women attract the opposite sex compared to unfriendly ones. Being sociable is a fast-growing digital currency in today's world. With the rise in digitalization, machine learning, and the Internet of Things, no one should be found non-social, particularly women, and at least not on the Internet. 
Averagely, one of the things men look out for is the ability of a woman to make them happy. No man wants to live with a contentious woman. They want to enjoy their peace, therefore their eyes are on friendly women who can easily light up a place, make good friends, and give them reasons to want to smile.
6. Honest Behaviour
'Honest women are hard to find'? How true is this statement, I cannot tell. What I am sure about is while a man can be very dishonest, he still looks out for an honest woman.
To be honest, means to be true to the best of one's knowledge regarding a matter, while honest behavior implies having a steady character of speaking the truth always.
Trust is required to keep a relationship working, and men don't joke with honest women, they may cheat and do against their wishes to her, yet, they prefer her 100 times over.
7. Good Looking
What is a woman without her good looks? This explains why the cosmetics industry sells like wildfire. An average girl is very conscious of her looks since she believes her good looking gives her some kind of worth.
Nevertheless, men love beautiful women and would love to have her much around them. But if beauty is not achieved, a man's woman should be good-looking. 
If you are a lady reading, it is important you know the difference between good-looking and sexy looking. The two are not the same. The former is what is relevant, the latter tends to be distracting and lusting over.
8. Culinary Prowess
A man's belly is the way to his heart sounds like a cliché but it can be very true. Men love good food and hopefully will love women who cook good food. So, if you are a woman, you should hype your skills in the kitchen.
As not-so-important quality as it may seem, many have lost their men to other women as a result of their culinary prowess. Meanwhile, it's not a big deal for some men, they eat what they get yet as a woman is only wise you should have the quality, if not learn it.
9. Neat and Organized 
Men love clean babes and yes they look out for a woman that is neat and organized. Women generally are expected to be neat and hygienic because of the role they play as a homemaker. No man is proud of a dirty woman.
10. Wisdom
To be a woman is to be wise in decision-making for herself and her loved ones. The wisdom quality is highly required on the part of a woman because everything rises and falls on a woman.
This is why wisdom is one of the top qualities men look out for in a woman. Men knows wise woman from unwise ones. Wisdom cannot be hidden, if you don't have it, you don't.