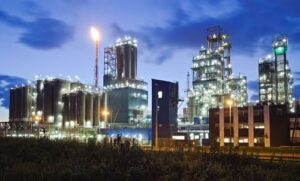 Belgium is a fast growing economy in Western Europe. It's an embodiment of location, population, stability, and an enterprising workforce. Entrepreneurs seeking to start a business in Europe can take a close look at Brussels country to invest in Belgium.
Recommended: 10 Steps On How to Start a Business in Colorado (2023)
Brief Overview Of Belgium Economy
Belgium is one of the viable and enterprising countries to invest in Europe. According to US News and World Report, Belgium is #18 in the overall Countries 10 index ranking which includes agility, entrepreneurship, quality of life, open for business, etc.
This makes it one of the top places to do business in Europe. Being the first country to undergo an industrial revolution in Europe, US investors come to invest in Belgium. The country has also become a hub for booming business across the globe.
Efforts are continually made to attract more ex-pats to invest in Belgium. The Belgian government in a bid to attract Foreign Direct Investment (FDI), improves on domestic competition policy, wage setting policies, labor law, and energy law.
Recommended: Is Connecticut a Good Place to Live in 2023?
Is California a Good Place to Live in 2023?
What Are The Investment Opportunities in Belgium?
There are opportunities in the service sector of the country which makes up 74.9% percent of Belgium's GDP.
As a lead exporting country, Belgium continues to attract investment opportunities in transport equipment, pharmaceuticals, machinery, plastics, textiles, mineral products, precious stones, base metals, food processing and packaging, environmental and health technologies, information, and communication.
NATO and the EU have their headquarters in Belgium and a host of other international organizations thrive in the country. This offers opportunities for specific investment projects in the country.
10 Reasons to Invest in Belgium
1. An Open Economy
The open economy of the country attracts many investors to invest in Belgium. According to WTO reports, Belgium is the 10th largest exporting country in the world.
This allows investors to grow their businesses to reach major markets in Europe. More so, there are little or no restrictions for foreign investors to invest in Belgium.
2. Ease Of Setting Up A Business
New businesses can easily start operations as it takes less than a week to set up a business in Belgium. The country ranks 46th position in the world in 2020 for ease of doing business.
To invest in Belgium, there are three regions to choose from: Flanders, Wallonia, or Brussels. In each region, you will find available agencies to support your investment projects in the country.
3. Highly Skilled Workforce
What makes the country a good place for investment also relies on its workforce. As a business owner, you can be assured of a highly-skilled, diversified, and productive workforce. This helps new businesses to thrive and meet up their business goals.
4. Gateway To Other Europe Markets
Belgium is popularly known as the gateway to Europe. This is a result of its central location. It's just at the crossroads of Europe's markets, making it an ideal gateway to export to destinations throughout Europe.
5. Excellent Infrastructure
Key infrastructural development is available for foreigners to invest in Belgium. From its world-class road network to its railways, from seaports to airports, development is highly placed in Belgium.
There are also excellent facilities to aid communication and information for the diverse businesses situated in the relatively small country.
6. Favourable Government Policies On Taxation And Others
When it comes to trade policies, you need to invest in Belgium. There are no trade restrictions, and taxation is favorable for expats' business.
For instance, companies' tax is very competitive as well as other unique policies implemented by the government to attract foreign investment and development.
7. Leading Destination For Top Brands And Organisations
Across the globe, many pharmaceutical, biomedical, life sciences, energy, and tech companies choose to invest in Belgium for its steady growth and economy.
Such an environment spurs development and increased success for new businesses. This gives first-timers companies the opportunity to gain speed when they invest in Belgium.
8. High-Income Economy
Although Belgium is a relatively small country, the population is over 11 million who are active, young with high purchasing power.
9. Organized Learning & Education
Another reason to invest in Belgium is due to the vast learning and research resources in the country. Education is standard from the primary level to tertiary institutions.
There are top leading universities in the country with seven of them listed in the Shanghai Academic Ranking of World Universities.
Recommended: Top 200 Best Universities in Europe
Top 10 Universities In The World According To QS Ranking
10. Influential Place For Business
Belgium is recognized as a top hub for international involvement, participation, and decision making. With more than 2000 multinationals and countless European and international institutions, the country is well-placed for anyone to invest in Belgium.