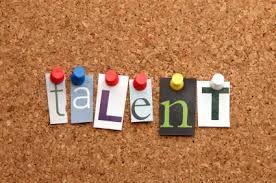 What makes a profitable business is most often not far-fetched. It mustn't involve a rigorous search or put  you in a state of anxiety or confusion. If only you can look inwards to do great things with your innate abilities.
Have you got some talents that stands you out? What if you knew how to turn your talent or skills into a side hustle?
There is nothing worse than being broke or waiting after 30 days to get paid. All of these can be a thing of the past once you can start a side business using your talents.
This article aims to enlighten you to start a profitable business today doing what you love best and smiling to the bank. Before we proceed, let's take a look at some important keywords.
What is Talent?
Talent in layman's language is having a natural ability or skill. For instance, some people can easily make others laugh without stress. Others are naturally good at drawing, analyzing things, cooking, or public speaking.
Recommended: 10 Basic Tech Skills You Should Learn Right Now
What is a Profitable Business?
A profitable business is a commercial activity you do that fetches you good money regularly. It is a business idea that can yield good ROI (Return On Investment).
How To Know Which Talent to Convert Into A Profitable Business
A winner is someone who recognizes his God-given talents, works his tail off to develop them into skills, and uses these skills to accomplish his goals
Larry Bird
Knowing you can start a profitable business with your talent is one thing, knowing which talent to channel into a business is another. This is where you need to use your medulla oblongata to do the analogy.
Start by writing all your skills, talents, passions, and activities you love doing for the fun of it. Taking an inventory of these will help you cross out the ones you are least good at.
Once you get to the top 5 of your skills and talents, you need to do this next.
Still, with your pen and paper or electronic device ask yourself the following questions.
1. Which of these can you do comfortably, without being paid?
2. Amongst them, which is most popular or noticeable with you?
3. Which of them earns you greater admiration, respect, authority, and excellence?
4. Which of them is most relevant and marketable in today's world?
Please note that there is no skill that is not marketable. But your focus is what 'sells'
5. Pick the talent or skill with the highest reward factor for you (It mustn't pass all the tests).
This means it must resonate well with you and you are bent on getting the best out of it.
A gift (talent) is a precious stone in the eyes of him the hath it: whithersoever he turneth it, it prospers.
Proverbs 17:1
How To Turn Your Talent Into A Profitable Business
Now, you must have discovered which of your skills or talents you want to start a profitable business from. The quote above says … whithersoever he TURNS it, it prospers.
You have the responsibility to make your talent work for you, if not, it will be a waste. Below are 7 ways to turn your talent into a profitable business:
1. Show Up More Around It
Do something with your skills and talent each day to strengthen it and build capacity to get the best results.
2. Start Offering The Service Of Your Talent For Free or At Discounted Price
It's simple. Sell your offering to those friends that know what you know best or are good at doing. Inform them they can get it at an irresistible price, with mouthwatering takeoffs. The more you do, the more your expertise and service
3. Teach and Counsel Via your Social Media Platform
Social media is worth paying attention to when it comes to selling yourself and your brand. Quit posting pictures without conveying a business message.
Focus on sharing content on your talent niche. Make it obvious you are good at what you share with your connects. This way, something about your talent business is registered in the minds of people watching.
4. Become A Freelancer
As you continue to sell your skills and talent, work as a freelancer with people that needs your services.
If you have a conventional job or are a student, use your free time to get jobs and deliver. You can register on sites that connect you to clients like Freelancer or Fiverr
If your talent is in product form, you can still do everything we've mentioned above.
5. Create a Digital Product
From online courses to ebooks, from video content to guides. Take your talent business to the next level by creating a digital product where different people can assess it and pay for your knowledge.
Recommended: 50 Digital Products To Sell Online
6. Get Professional Coaching/ Wisdom Hacks
You need wisdom to build a profitable business with your skills and talents. An easy way is to acquaint with people who have gone ahead in the same line of business.
Through sincere service, collaboration, or coaching, you can get wisdom to help you build the business.
Starting all by yourself without systematic insights, or secrets to the business might weary you to want quit the pursuit.
7) Launch The Business Officially
Take your business off and running by opening a location for it online. You can build a website, start a blog, open an online store, or keep running it from home.
The idea about your the launch is to make the business more organized. You can decide to register, incorporate and become more focused on it depending on your goals.
Conclusion
Nothing good comes easy, it takes time and effort. By taking these guides I have shared with you one after other, you will be able to establish for yourself a lucrative business with a touch of excellence