Can a Secondary School Leaver Apply For Jamb Direct Entry 2020?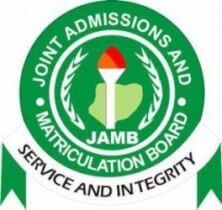 Can someone who just graduated from secondary school apply for Jamb Direct Entry 2020? That was the question I got a few hours ago. The answer is simple, a new secondary school leaver is not qualified to register for Jamb Direct entry 2020. He or she is only allowed to take Jamb UTME.
Jamb direct entry is for candidates who wish to gain direct admission into two hundred level (200 level) in any Nigerian Federal, State or Private University. Not just wish, but those who have what it takes to wish the wish. Do you want to know what it takes? The next paragraph, please…
To apply for Jamb direct entry, you would have gone through school and acquired certificates like the Ordinary Nationa Diploma OND from a polytechnic, NCE from a college of Education, JUPEB CERTIFICATE from Jupeb centres and Universities that offer Jupeb Program, IJMB and the equivalent. You don't need to have all the certificates mentioned; only one is enough.
You may be wondering, as a secondary school leaver, am I to register Jamb UTME or Jamb Direct Entry? It is Jamb UTME you will register for.
Your Waec or Neco result will only qualify you to take Jamb UTME. Jamb UTME is for admission into hundred level (year one). In addition to buying Jamb utme form, you will have to sit for the computer-based examination (JAMB CBT).
Is this your first time of writing Jamb? Do not panic. As a blogger from the future, I have prepared everything you need to gain admission this 2020. The following five articles will do the magic:
Hope you found everything in this article helpful? Feel free to share with your fellow Jambites and do not fail to comment.
RECOMMENDED


A. JAMB, POST UTME AND WAEC APP
B. SSCE, JAMB AND BLOGGING CLASS
C. GET MY LATEST UPDATES FOR FREE
WHAT ELSE DO YOU WANT?


A. I WANT TO SEARCH
B. COMPLETE JAMB GUIDE
C. ALL ABOUT WAEC AND NECO
D. VACANCIES AND RECRUITMENT 
E. LATEST NIGERIA SCHOOL NEWS
F. ACADEMIC AND CAREER GUIDE
G. SCHOLARSHIPS AND INTERNSHIPS

TRENDING JAMB GUIDE
Latest posts by Isaac Inegbenehi
(see all)