Jamb 2019 Direct Entry Registration Date And Screening Updates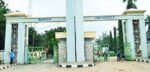 Jamb 2019 Direct Entry Form Release date, Registration closing Date, Screening Dates, Latest form Updates And Other Jamb D.E News: According to the Joint Admission and Matriculation Board, JAMB Direct Entry form for year 2019/2020 will be on-sale starting from January 10, 2019.
The Joint Admission and Matriculation Board (JAMB) officially announced the closing date for Direct Entry 2019 to be February 21st 2019. Following popular demand, I have written an article For Jamb to extend 2019 Direct Registration Deadline. Click Here to read and share it.
Registration procedure for DE is similar to that of Jamb Utme. You may want to click here now for how to register Jamb direct entry 2019 (or see it below).
Note: Jamb direct entry form is now being sold alongside Jamb UTME. This implies that both direct entry and normal Jamb registration shall be done together in 2019. You don't have to wait for D.E 2019 registration to be announced separately.
JAMB 2019/2020 DIRECT ENTRY FORM
How Much Is Jamb Direct Entry Form?
The Joint Admission and Matriculation Board (JAMB) Direct Entry form is N3,500 (Jamb has reduced the price for UTME form, hopefully, it will apply to Direct entry. Click here to see the price reduction). The JAMB Mandatory Textbook For Direct Entry 'The Last Days at Forcados High School is #500 Only (Which may not have used).
Will 2019 DE Students Sit For Jamb (Why The Novel)?
Jamb direct (DE) entry candidates are more likely not to sit for Jamb examination. However, Jamb has announced that schools are at liberty to set aptitude tests for candidates who apply for direct entry there.
Therefore, any school that decides to set exams for their DE candidates will adapt questions from the Jamb recommended novel in addition to other subjects offered by the candidate.
Official details on the issue of de exam still loading here……
Advantage Of Jamb Direct Entry?
Those who gained admission into the university via direct entry will start from year 2 or 200 level in their university of choice provided they are offered admission. This is the edge they have over their UTME Counterpart.
The Requirements For Jamb Direct Entry:
All applicants must possess either of the diploma certificates listed below:
A minimum of five (5) GCE/WASCE credits at not more than two sittings with at least two Principal or Advanced level C.E. and the others.
Two passes at the IJMB Advanced Level Examination, Cambridge moderated Schools of Basic Studies Terminal Examination, JUPEB or Institute of Baccalaureate from recognised institutions with SSCE/GCE, NTS/NBC credits equivalent in three other subjects (SUBJECT TO UNIVERSITY REQUIREMENTS).
Passes in two major subjects in the NCE with S.C.E., NTC/NBC credits or equivalents in THREE other subjects (mainly for Education Courses) and ND. Education may be accepted as a third A' Level subject for those taking courses in Education.
Minimum of lower credit grade in National Diploma or National Innovation Diploma including the O'Level requirements.
Candidates are to note that they will be required to provide their JAMB registration number which they used in gaining admission to NCE, Diploma etc for Direct Entry admission.
HOW TO APPLY FOR 2019 JAMB DIRECT ENTRY.
Create Jamb direct entry profile. See how to create jamb profile here.
Go to any approved bank or Jamb CBT Center to get an E-Pin. keep as confidential your security details such as registration numbers, password/numbers of ATM Cards, e-mail addresses and E-Pins.
Each candidate must personally create a JAMB profile on the JAMB portal by clicking here. This is the first stage of 2019 DE Registration.
Registration will be done at Jamb approved cbt centres.
Each Candidate is to collect his e-slip at the end of registration as evidence of registration.
As it is the practice, centres are allowed to charge not more than ₦700 as registration fee.
Jamb Direct Entry Registration Closing Date:
The Jamb direct entry form and the closing date as specified by Jamb is February 21st.
When Is 2019 Jamb Direct Entry Examination Date:
The Exact Jamb direct entry examination date will be fully announced by different institution since Jamb has given them the freedom to screen their candidates. Some schools will likely not conduct aptitude tests. clicking here.
See Also: Jamb releases 10 New registration Guidelines.
Eligible Institutions For Jamb 2019:
The Eligible Institution or Institution type that Jamb 2019/2020 registration will be made available on include the following:
First Degree
National Diploma (ND)
National Innovation Diploma (NID)
Nigeria Certificate in Education (NCE) programmes
In Universities
including other Degree-Awarding Institutions
Monotechnics
Polytechnics
Innovation Enterprise Institutes
Colleges of Education.
Articles On Jamb Direct 2019 Entry:
It is what you have in your head that takes you ahead. As a direct entry candidate, the following articles will richly bless you.
I will keep you updated about more Jamb direct entry news Today and Tomorrow. Stay Tuned.
Share This Post On
RECOMMENDED


A. JAMB CBT APP FOR 2019
B. WAEC APP FOR 2019 EXAM 
C. BE IN MY JAMB & WAEC CLASS
D. GET MY LATEST UPDATES FOR FREE



WHAT DO YOU WANT?


A. I WANT COMPLETE JAMB GUIDE
B  I WANT COMPLETE WAEC GUIDE
C. I WANT LATEST JOBS IN NIGERIA 
D. EVERYTHING ABOUT JAMB 2019
E. LATEST NEWS FROM MY SCHOOL
F. I WANT GOOD GRADES IN SCHOOL
G. I WANT LATEST SCHOLARSHIPS
H. I WANT TO LEARN BLOGGING & SEO
I.  I WANT TO 

SEARCH

 WHAT I WANT
J. I WANT TO GO HOME, IT IS LATE

Latest posts by Isaac Inegbenehi (see all)