Jamb 2021 Direct Entry Form & News Updates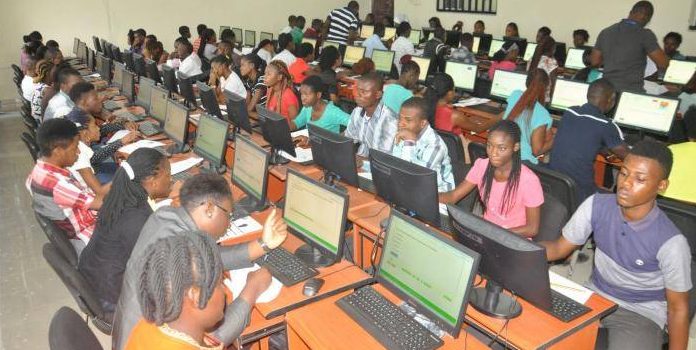 Jamb 2021 Direct Entry (DE) Form Release Date, D.E Registration closing Date, Screening Dates, Latest Admission Updates, Deadline Extension And Jamb D.E Latest News Updates is our Topic for Today.
Jamb Direct Entry (DE) 2021 Registration began 12th of April and Registration is ending on 29th of May 2021. Direct Entry Registration Deadline is 15th of May. Simply Click Here for Direct Entry Registration.
Many Candidates missed Jamb 2020 Direct Entry because they didn't know Jamb now releases UTME Form and Direct Entry form together. They expected Jamb to announce the direct entry form separately.
Take note that Registration for UTME and DE now begins and ends together. Registration for Jamb Direct entry is done at approved Jamb CBT Centres and it is for admission into 200 Level. You may click here for the list of approved Centres.
Jamb DE 2021 Date And Registration Form
How Much Is Jamb Direct Entry Form?
The Joint Admission and Matriculation Board (JAMB) Direct Entry form is N3,500 (Click here) to see the price reduction). The JAMB Mandatory Textbook For Direct Entry "The Last Days at Forcados High School is #500 Only (Which may not be used).
Will 2021 DE Students Write Jamb (Why The Novel)?
Jamb direct (DE) entry candidates are not to sit for Jamb examination. However, Jamb has announced that schools are at liberty to set aptitude tests for candidates who apply for direct entry there.
Therefore, any school that decides to set exams for their DE candidates will adapt questions from the Jamb recommended novel in addition to other subjects offered by the candidate.
Visit an Approved bank or CBT Center for an E-Pin.
Fill the 2021 DE Registration form.
Submit to Jamb centres.
Collect Jamb e-slip
As it is the practice, centers are allowed to charge not more than ₦700 as a registration fee.
Jamb Direct Entry Registration Date
Direct Entry form for the year 2021 has started selling. Direct Entry 2021 Registration begins on the 8th of April 2021 and the registration deadline is the 15th of May 2021. Register Direct Entry here.
Jamb Direct Entry Examination Date 2021
The Exact Jamb direct entry examination date will be fully announced by the different institution since Jamb has given them the freedom to screen their candidates. Some schools will not conduct exam but just screening and submission of documents.
Recommended: Jamb New registration Guidelines
Eligible Institutions For Jamb 2021
The Eligible Institution or Institution type that Jamb 2021/2022 registration will be made available on include the following:
First Degree
National Diploma (ND)
National Innovation Diploma (NID)
Nigeria Certificate in Education (NCE) programmes
In Universities
including other Degree-Awarding Institutions
Monotechnics
Polytechnics
Innovation Enterprise Institutes
Colleges of Education.
Recommended
I will keep you updated about more Jamb direct entry news Today and Tomorrow. Stay Tuned.