Solution To WordPress Visual Editor Not Clicking & Missing ToolBar In WordPress. Welcome to the 2021 Solution to WordPress Editor Issue.
Visual Editor Stopped working on my WordPress Blog. It was Unclickable and the ToolBar Disappeared. The Text Tab was working fine.
I uninstalled and reinstalled Classic Editor and even TinyMCE. This didn't fix the issue. On Gutenberg, the classic block wasn't clicking: Showing symbols at the sidebar, strange characters and shortcuts.
Recommended: Best Onpage SEO Practices
5 Solutions To Editor Not Working & Missing ToolBar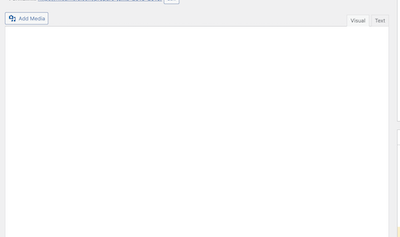 I tried many solutions; no one worked. After hours of trying, I finally solved the problem and my editor is working very fine now. It was Solution 5 below that worked for me.
Note: Clear All Caches Before and After Making Changes to your WordPress Blog.
Solution 1: Blank Visual Editor & Missing ToolBar
Enable Visual Editor When Writing…
Login to wp-admin
Go to Users
Click Profile
Untick – Disable the visual editor when writing
Update Profile
If Unchecked Already, Tick and Updated Profile.
Untick again and Click Update profile (Cmd + Shift + R or Ctrl +F5)
Open your Editor Hard Refresh
Done
How To Hard Re-ReFresh: (Mac – Cmd + Shift + R, Windows – Ctrl +F5)
Solution 2 – Editor Not Working And Bar Missing
Issue Could be From A Plugin: Uninstall All Plugins
Login to wp-admin
Go to Plugins
Select all Plugins
Bulk Actions – Choose Uninstall
Apply Changes
Refresh your Editor
Done
If this method works for you, then Re-install the Plugins one after the other to see which of them is causing the issue.
Note: Don't uninstall a plugin that would make your site inaccessible or malfunction.
Solution 3 – Editor Not Working & Tool Menu Blank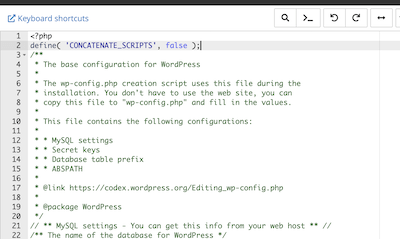 Enable CONCATENATE_SCRIPTS in wp-config.php…
Login to Cpanel
Go to File Manager
Go to Public_html or where Site is Installed
Open wp-config.php
Paste define( 'CONCATENATE_SCRIPTS', false ); after <?php as shown in the image above
Save Changes
Refresh your WordPress Editor
Done
Solution 4 – WordPress Visual Editor Tab Issue & Missing Bar
Reinstall WordPress…
Login to wp-admin
Go to Dashboard
Click Updates
Reinstall WordPress Version
Wait for WordPress to Reinstall
Check Your Editor
Done
Solution 5 – WordPress Editor Issue After SSL & Migration
Fix SSL Issue on Cloudflare…
Login to Cloudflare
Got to SSL/TLS
Choose Full Under SSL Mode
Install Flexible SSL Plugin if you're Using Flexible Mode
Clear Caches
Refresh the Editor
Done
One out of the five solutions above should solve your problem. Let me know which of them worked for you.
Recommended: The Best WordPress Plugins to use
Feel free to let me know if your problem is solved. Don't fail to share with others using the share buttons.