Forgotten Jamb Password? Fix Invalid e-Mail Address or Password in Jamb Now. If you try to login to your Jamb profile and see something like, "Invalid e-Mail Address or Password. Try Again" Then it means that you have entered either your email or password wrongly.
Wrong password doesn't mean that your password is entirely wrong. It could mean that you missed the exact case. If you entered Boy instead of boy it is regarded as wrong password. Passwords are case sensitive. In password, A is different from a, B is different from b, etc.
You must enter your password exactly the way you entered it during Jamb Profile creation.  If you have forgotten your Jamb password, it is very easy to reset it. You can get a new password link sent to your email by Jamb. This process is what I will share with you today.
The process requires you to have access to your Email Account. Now, you if are unable to login to your Gmail or Yahoo account due to invalid activity and other issues, simply click here.
Steps To Reset Your Jamb Password If You Forgot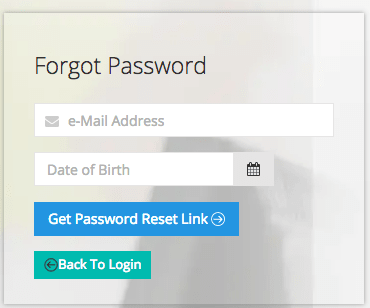 Visit jamb password reset portal at jamb.org.ng/efacility/forgot
 When the link above opens, enter your email address
Enter your date of birth in the second box (This must be the same with the one you used to register Jamb).
Then click on Get Password Reset Link.
Login to your email to see a link sent to you.
Follow the link to enter a new password.
Recommended: 10 things to do with your jamb profile
That's all. You have successfully reset your Jamb profile password by Yourself.