For Game lovers, the Following Gaming Laptops are suitable for your PS4 Games, XBOX Games, FIFA, COMBAT, Racing Games, Adventure and other games.
Gaming Laptops are generally expensive, however, you can get cheaper ones that can still get the job done. This article covers both Cheap gaming Laptops and the Best (Expensive Ones).
GET JAMB CBT APP 2022

» Over 16,000 Jamb Questions Offline
» Competition To Win N30,000
» All Jamb Literature Novels
» Jamb English Novel "The Life Changer"
» Free Video Classes For All Topics


You can order any of these Laptops on Jumia, Konga, Amazon or eBay. I work with Jumia and can help you order Good Cheap Laptops on Jumia without delivery fee and pay on delivery (Click for WhatsApp Chat).
GAMING DELL G5
TOP SPECIFICATIONS OF DELL G5
BRAND: DELL
RAM SIZE: 8GB
STORAGE: 256GB SSD And 1 Terabyte HDD
SCREEN SIZE: 15.6 Inch
SCREEN RESOLUTION: 1920—1080 pixels
PROCESSOR TYPE: 10th Generation Intel Core i5 – 10300H 
PROCESSOR SPEED: 4.5GHz in TurboBoost mode
NUMBER OF CORES: 6 Cores
DEDICATED GRAPHICS: 4GB NVIDIA GeForce GTX 1650 Ti
BATTERY LIFE: Good
KEYBOARD LIGHT: Yes
OPERATING SYSTEM: Windows 10
LAPTOP PRICE IN NIGERIA: ₦ 400,000
---
HP PAVILION 15 FOR GAMING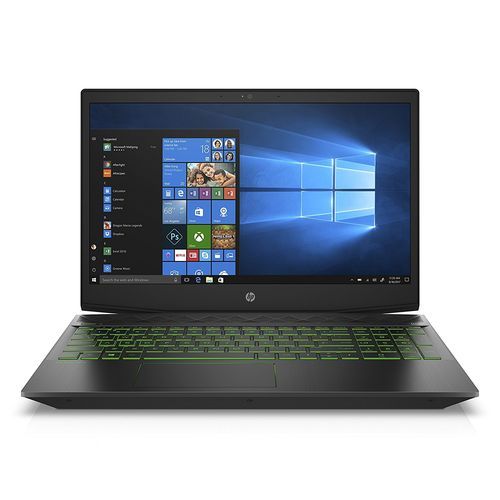 TOP SPECIFICATIONS OF Hp PAVILION 15 FOR GAMING
BRAND: HP
RAM SIZE: 8GB
STORAGE: 256GB SSD
SCREEN SIZE: 15.6 inches
SCREEN RESOLUTION: 1920 x 1080 pixels
PROCESSOR TYPE: 9th Generation Intel(R) Core(TM) i5-9300H
PROCESSOR SPEED: 2.4 GHz base frequency, up to 4 GHz with Turbo Boost Technology, 8 MB cache.
NUMBER OF CORES: 4 (Quad-Core)
DEDICATED GRAPHICS: 3GB NVIDIA GeForce GTX 1050 Ti
BATTERY LIFE: Up to 8 hours
OPERATING SYSTEM: Windows 10
KEYBOARD LIGHT: Yes
LAPTOP PRICE IN NIGERIA: ₦ 402,000
---
ASUS G703GS
TOP SPECIFICATIONS OF ASUS G703GS
BRAND: ASUS
RAM SIZE: 32GB
STORAGE: 512GB SSD And 1TB HDD
SCREEN SIZE: 17.0 Inches
SCREEN RESOLUTION: 1920 x 1080 pixels
PROCESSOR TYPE: 8th generation intel Core i7-8750H
PROCESSOR SPEED: 2.2Ghz
NUMBER OF CORES: 6
DEDICATED GRAPHICS: Nvidia GeForce GTX1070
BATTERY LIFE: 5 Hours
OPERATING SYSTEM: Windows 10
KEYBOARD LIGHT: YES
LAPTOP PRICE IN NIGERIA: One Million, One Hundred and Forty-Four Thousand Naira (#1,144,000)
---
Alienware M17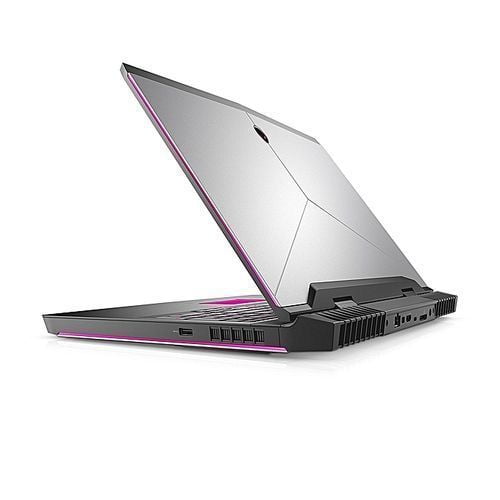 TOP SPECIFICATIONS OF Alienware Dell Alienware M17
BRAND: DELL
RAM SIZE: 16GB
STORAGE: 512GB SSD And 1Terabyte HDD
SCREEN SIZE: 17.3 inches
SCREEN RESOLUTION: 840×2160 Pixels
PROCESSOR TYPE: Intel Core i7
PROCESSOR SPEED: 4.4 GHz
NUMBER OF CORES: 6
DEDICATED GRAPHICS: 8GB NVIDIA Ge Force RTX 2070
BATTERY LIFE: Good
KEYBOARD LIGHT: Yes
OPERATING SYSTEM: Windows 10
LAPTOP PRICE IN NIGERIA: ₦ 1,495,000
---
Recommended: Things to watch out before buying Laptop
DELL ALIENWARE 15 CORE i9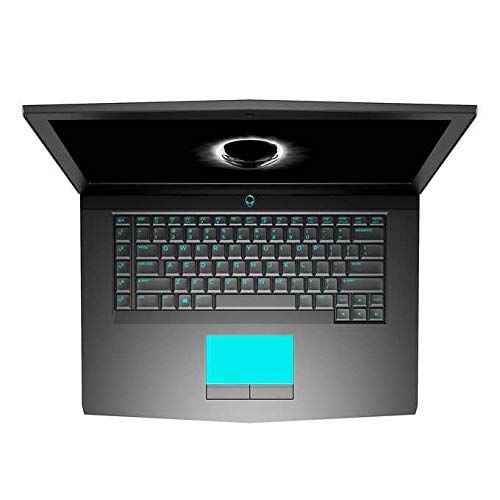 TOP SPECIFICATIONS OF DELL ALIENWARE 15 CORE CORE i9
BRAND: DELL
RAM SIZE: 32GB
STORAGE: 256GB SSD And 1 Terabyte HDD
SCREEN SIZE: 15.6-inch Display
SCREEN RESOLUTION: 1920 x 1080 Pixel
PROCESSOR TYPE: Intel Core i9-8950HK
PROCESSOR SPEED: 2.9GHz with turbo boost 5GHz
NUMBER OF CORES: 6 Cores (Hexa Core)
DEDICATED GRAPHICS: 8GB NVIDIA GeForce GTX 1080MQ
BATTERY LIFE: Good
KEYBOARD LIGHT: Yes
OPERATING SYSTEM: Windows 10
LAPTOP PRICE IN NIGERIA: ₦ 1,700,000
---
RECOMMENDED
---
DELL XPS 15 9570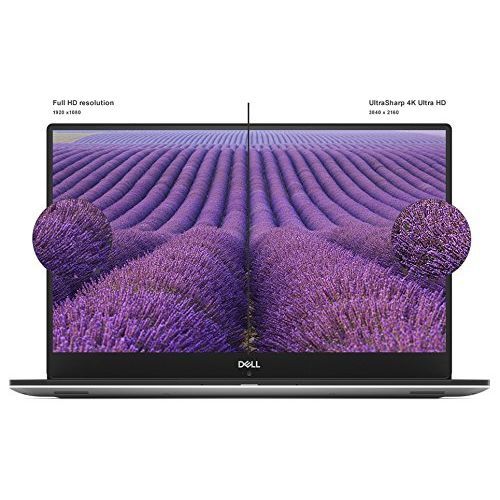 TOP SPECIFICATIONS OF DELL XPS 15 9570
BRAND: DELL
RAM SIZE: 32GB
STORAGE: 2 Terabyte SSD
SCREEN SIZE: 15.6-inch Display
SCREEN RESOLUTION: 4K Display (3840×3160 pixels)
PROCESSOR TYPE: 8th Generation Intel Core i9-8950HK (12M Cache)
PROCESSOR SPEED: up to 4.8 GHz
NUMBER OF CORES: 6 Cores (Hexa Core)
DEDICATED GRAPHICS: 4GB NVIDIA GeForce GTX 1050 Ti
BATTERY LIFE: Good
KEYBOARD LIGHT: Yes
OPERATING SYSTEM: Windows 10
LAPTOP PRICE IN NIGERIA: ₦ 930,000
---
HP OMEN 15-DC0096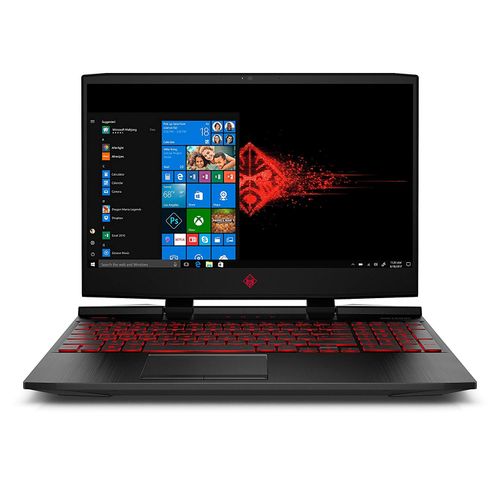 TOP SPECIFICATIONS OF Hp OMEN 15-DC0096
BRAND: HP
RAM SIZE: 8GB
STORAGE: 126GB SSD And 1 Terabyte HDD
SCREEN SIZE: 15.6-Inch
SCREEN RESOLUTION: 1920 x 1080 Pixels
PROCESSOR TYPE: 8th Generation intel core i7-8750H Processor
PROCESSOR SPEED: 2.2GHz up to 4.1GHz for superior gaming performance.
NUMBER OF CORES: 6-Core
DEDICATED GRAPHICS: Nvidia GeForce GTX 1050 Ti (4 GB GDDR5 dedicated)
BATTERY LIFE: up to 10 hours and 45 minutes (mixed usage)
KEYBOARD LIGHT: Yes
OPERATING SYSTEM: Windows 10
LAPTOP PRICE IN NIGERIA: ₦ 601,000
---
Asus ROG G703GX-XS98K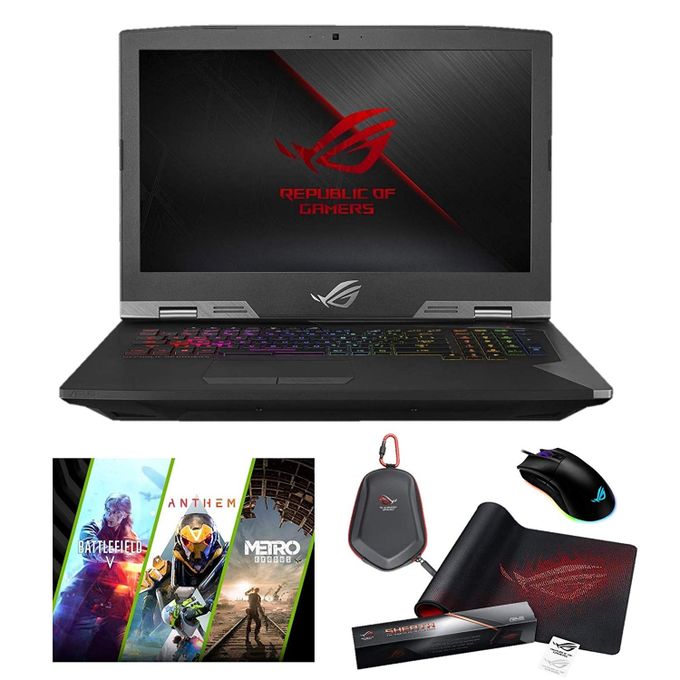 TOP SPECIFICATIONS OF Asus ROG G703GX-XS98K
BRAND: ASUS
RAM SIZE: 32GB
STORAGE: 1.5 Terabyte SSD
SCREEN SIZE: 7.3 Inches 144Hz 3ms IPS-Level
SCREEN RESOLUTION:
PROCESSOR TYPE: 8th Gen Intel Coffee Lake Core i9-8950HK
PROCESSOR SPEED: 2.9GHz-4.8GHz, 12MB Intel Smart Cache
NUMBER OF CORES: Six-Core
DEDICATED GRAPHICS: NVIDIA® RTX 2080 8192MB 8GB
BATTERY LIFE: 96WHrs, 4S2P, 8-cell Li-ion
KEYBOARD LIGHT: Yes
OPERATING SYSTEM: Windows 10
LAPTOP PRICE IN NIGERIA: ₦ 1,670,000
---
---
Latest posts by Isaac Inegbenehi
(see all)