Video Editing Softwares like Adobe Premiere Pro, Adobe After Effects, Wondershare Filmora, iMovie, Apple Final Cut pro and more will run smoothly in the following video Editing Laptops.
These laptops will also meet the demand of programmers running Anaconda in python, deep learning using tensor flow, python programming, PHP, c#, java, C, Ruby, Objective C and other resources intensive tasks related to programming and software engineering.
The list below covers both cheap and expensive Laptops for video editing and programming. I can order one for you on Jumia WhatsApp: 07084346619). You can as well go ahead to search any of the Laptop you like below on Jumia Nigeria (Jumia.com), Konga.com, Amazon, eBay or aliExpress.
Hp EliteBook Folio 40 G3
TOP FEATURES OF HP EliteBook Folio 40 G3
BRAND: HP
RAM SIZE: 8GB
STORAGE: 256GB SSD
SCREEN SIZE: 14.0 inches
SCREEN RESOLUTION:
PROCESSOR TYPE: 6th Generation Intel Core i5-6300U
PROCESSOR SPEED: 2.4 GHz up to 3 GHz with Intel Turbo Boost
NUMBER OF CORES:
INTEGRATED GRAPHICS: Intel HD Graphics 520
DEDICATED GRAPHICS: No
BATTERY LIFE: Good
KEYBOARD LIGHT: Yes
OPERATING SYSTEM: Windows
LAPTOP PRICE IN NIGERIA: ₦ 274,800
DELL XPS 15 CORE i7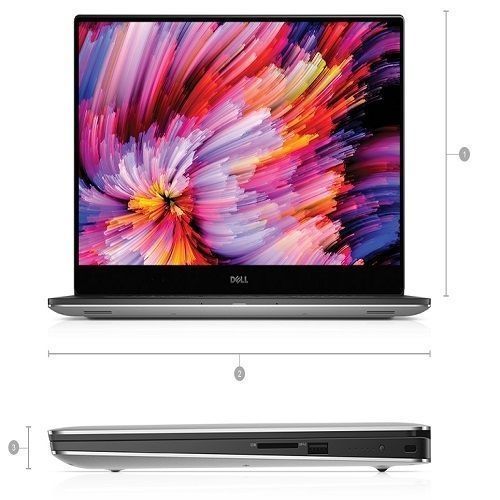 TOP FEATURES OF DELL XPS 15
BRAND: DELL
RAM SIZE: 16GB
STORAGE: 512GB SSD
SCREEN SIZE: 15.6 Inches
SCREEN RESOLUTION: 4K Ultra HD (3840 x 2160)
PROCESSOR TYPE: 7th Generation Intel Core i7-7700HQ
PROCESSOR SPEED: 2.8GHz (6M cache, up to 3.8 GHz)
NUMBER OF CORES: 4
DEDICATED GRAPHICS: 4GB NVIDIA GeForce GTX 50
BATTERY LIFE: Good
KEYBOARD LIGHT: Yes
FINGERPRINT: Yes
OPERATING SYSTEM: Windows
LAPTOP PRICE IN NIGERIA: ₦ 380,000
Recommended: Things to watch out before buying Laptop
HP Spectre 15-X360 i7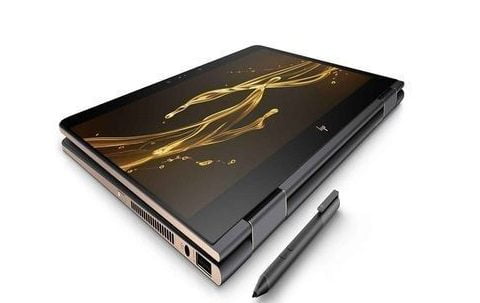 TOP FEATURES OF Hp Spectre 15-X360 i7
BRAND: HP
RAM SIZE: 16GB
STORAGE: 1 Terabyte SSD
SCREEN SIZE: 15.6 inch
SCREEN RESOLUTION: (3840×2160) 4K DISPLAY
PROCESSOR TYPE: 8th Generation Intel Core i7-8550U
PROCESSOR SPEED: 1.8 GHz base frequency, up to 4 GHz, 8 MB cache
NUMBER OF CORES: 4
DEDICATED GRAPHICS: Nvidia GTX50Ti (2GB)
BATTERY LIFE: Good
X360 CONVERTIBLE: Yes, 2-in-1 Convertible
KEYBOARD LIGHT
PEN: Stylus Pen
OPERATING SYSTEM: Windows
LAPTOP PRICE IN NIGERIA: ₦ 431,000
Hp OMEN 15-DC0096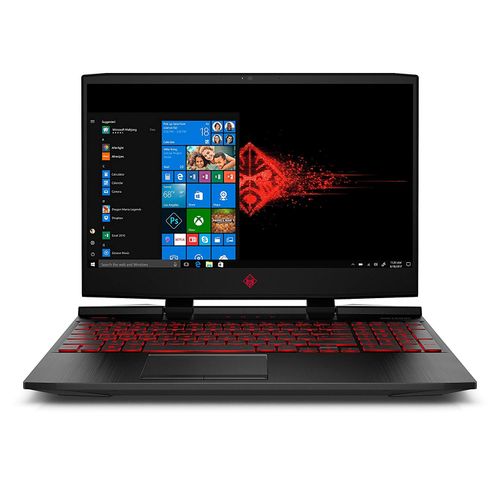 TOP FEATURES OF Hp OMEN 15-DC0096
BRAND: HP
RAM SIZE: 8GB
STORAGE: 126GB SSD And 1 Terabyte HDD
SCREEN SIZE: 15.6-Inch
SCREEN RESOLUTION: 1920 x 80 Pixels
PROCESSOR TYPE: 8th Generation intel core i7-8750H Processor
PROCESSOR SPEED: 2.2GHz up to 4.1GHz for superior gaming performance.
NUMBER OF CORES: 6-Core
DEDICATED GRAPHICS: Nvidia GeForce GTX 50 Ti (4 GB GDDR5 dedicated)
BATTERY LIFE: up to hours and 45 minutes (mixed usage)
KEYBOARD LIGHT: Yes
OPERATING SYSTEM: Windows
LAPTOP PRICE IN NIGERIA: ₦ 375,000
---
RECOMMENDED
---
Hp ENVY 15 X360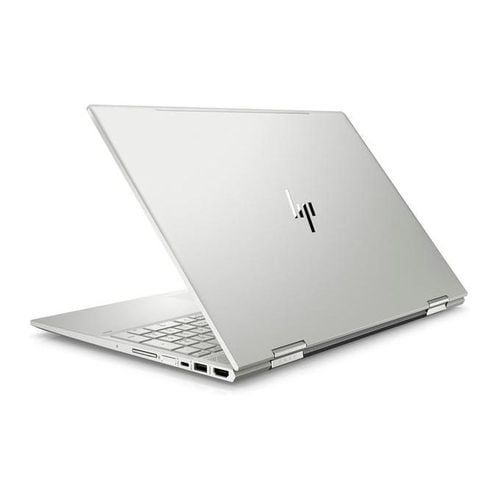 TOP FEATURES OF HP Envy 15 x360
BRAND: HP
RAM SIZE: 8GB
STORAGE: 512GB SSD
SCREEN SIZE: 15.6 inches
SCREEN RESOLUTION: 1920 x 80 Pixels
PROCESSOR TYPE: 8th Gen. Intel Quad Core i7-8565U
PROCESSOR SPEED: 1.8GHz (4.6 Max Turbo)
NUMBER OF CORES:
DEDICATED GRAPHICS: 4GB GDDR5 NVIDIA GeForce MX250
BATTERY LIFE:
KEYBOARD LIGHT: Yes
OPERATING SYSTEM: Windows
LAPTOP PRICE IN NIGERIA: ₦ 389,000
Apple MacBook Pro (Mid 2019)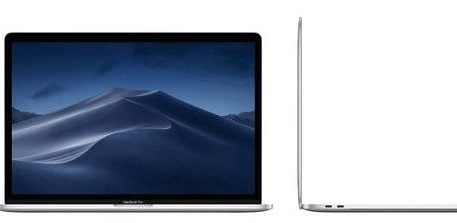 TOP FEATURES OF Apple MacBook Pro (Mid 2019)
BRAND: APPLE
RAM SIZE: 16GB
STORAGE: 512GB SSD
SCREEN SIZE: 15.4 inches
SCREEN RESOLUTION: 2880 x 1800
PROCESSOR TYPE:  Intel Core i9
PROCESSOR SPEED: 2.3 GHz, up to 4.8GHz
NUMBER OF CORES: 8-Core
DEDICATED GRAPHICS: AMD Radeon Pro 560 X with 4 GB GDDR5 VRAM
BATTERY LIFE: Up to 8 hours
TOUCH BAR AND TOUCH ID: Yes
OPERATING SYSTEM: MacOS
LAPTOP PRICE IN NIGERIA: ₦ 890,000
DELL ALIENWARE 17 R4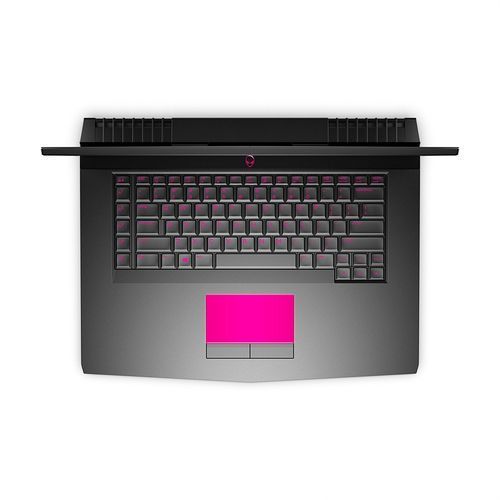 TOP FEATURES OF DELL ALIENWARE 17 R4
BRAND: DELL
RAM SIZE: 32GB
STORAGE: 256GB SSD And 1 Terabyte HDD
SCREEN SIZE: 17.3″
SCREEN RESOLUTION: 1920 x 80
PROCESSOR TYPE: 7th Gen Intel Core i7-7800HQ
PROCESSOR SPEED:  8M Cache, up to 3.90 GHz
NUMBER OF CORES:
DEDICATED GRAPHICS: 8GB NVIDIA GeForce GTX 80
BATTERY LIFE: Good
KEYBOARD LIGHT: Yes
OPERATING SYSTEM: Windows
LAPTOP PRICE IN NIGERIA: ₦ 450,500
Recommended: features to watch out before buying Laptop
Apple MacBook Pro 16.0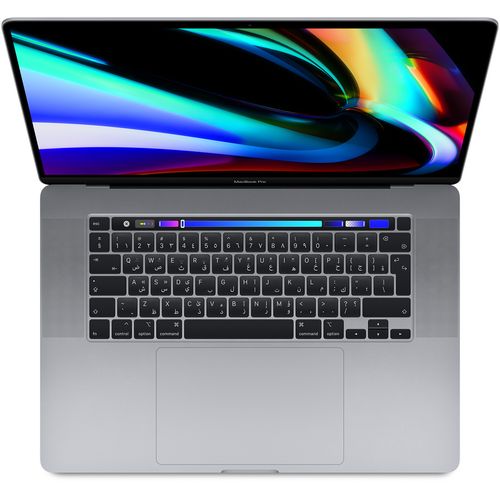 TOP FEATURES OF
BRAND: APPLE
RAM SIZE: 32GB
STORAGE: 2 TERABYTE SSD
SCREEN SIZE: 16 Inches
SCREEN RESOLUTION: 2880 x 1800 Retina display
PROCESSOR TYPE: 9th-generation Intel Core i9 processor
PROCESSOR SPEED: 2.4GHz with Turbo Boost up to 5.0GHz
NUMBER OF CORES: 8-core
GRAPHICS CARD: AMD Radeon Pro 5300M with 8GB of GDDR6 memory
BATTERY LIFE:
TOUCH BAR AND TOUCH ID: Yes
OPERATING SYSTEM: 
LAPTOP PRICE IN NIGERIA: ₦ 1,508,600
---
Apple MacBook Pro 15 (mid-2018)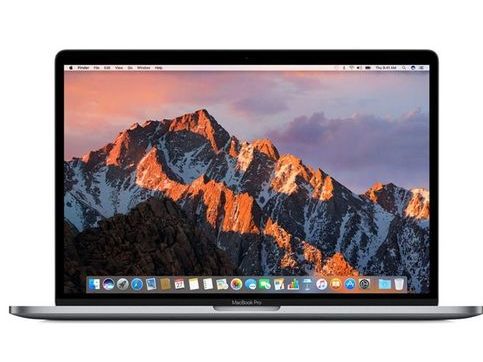 TOP FEATURES OF Apple Macbook Pro 2018
BRAND: APPLE
RAM SIZE: 16GB RAM1
STORAGE: 2 Terabyte SSD
SCREEN SIZE: 15.4 Inches
SCREEN RESOLUTION: 2880 x 1800 Retina display
PROCESSOR TYPE: 8th-generation Intel Core i9  processor
PROCESSOR SPEED: 2.9GHz  with Turbo Boost up to 4.8GHz
NUMBER OF CORES: 6-core
GRAPHICS CARD: Radeon Pro 555X with 4GB Memory
BATTERY LIFE: Hours under heavy use
TOUCH BAR AND TOUCH ID: Yes
OPERATING SYSTEM: MacOS X
LAPTOP PRICE IN NIGERIA: ₦ 1,700,000
---
---