SSCE Series Part 3: How To Read For Waec And Neco 2020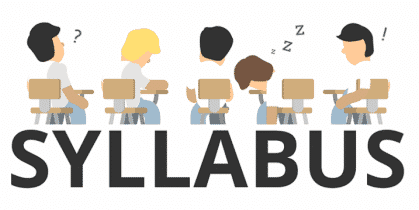 Reading is very easy; anyone can pick up and book and say, "I am reading"… But reading for Waec and Neco is a different ball game. If it were easy, up to 90 percent of candidates who read for Waec and Neco would have passed.
Now, have you ever wondered why many candidates read but still fail Waec and Neco? This is because not everyone actually read the right way. Without much introduction, below are effective tips you need to read for your Waec and Neco 2020.
A. Don't Read By Force: Don't read when you are weak or tied. It is natural to be stressed out after your daily activities. In this case, your level of assimilation would reduce. Therefore, it is not advisable to read for your examinations in that condition. Take time to rest and freshen up…
B. Read To Understand And Not To Impress: Don't just open book because others are reading but to understand. I even heard that boys now read because of girls and girls now read because of boys. That's not reading but deceit. Make sure you understand the topic(s) you are reading and always feel free to ask questions if you have issues.
C. Ask Yourself: After reading, ask yourself the question, what have I learn't so far and how does it help in my Waec and Neco? Start reading the topic all over again if you have not gained anything.
D. Don't Think About Expo: Thinking about Waec expo or runs will automatically reduces your level of hard work and mental assimilation process. Have the mentality, "Waec is between me and God minus runs". This will help boost your focus and responsibility.
E. Don't Skip Difficult Questions Or Topics: It is natural for you to run when you come across very difficult questions. But, before you run next time, ask yourself, what if Neco/Waec set these questions in the exam?….. Always find solution to any difficult question or topic you come across before proceeding to others.
F. Face Your Weakness: This is specifically for people who feel that mathematics is too difficult for them to comprehend. Don't run away from maths because you can't gain admission into any University without atleast credit in mathematics.
G Read More Than Once: This is the undoing of many Waec and Neco candidates. They read once and feel that it is over. My dear! it is never over until the exams are over. Go through every subject and topic as many times as possible. The more you read, the more you are able to unravelled the miseries behind most Neco and Waec questions and answers.
H. Memorise Too: It is good to read and understand. However, there are certain topics or points in some subjects you don't have to understand. Just memorise them and you are home and dry. I will get to that in my future Episodes.
See Other Episodes
---
RECOMMENDED
WHAT ELSE DO YOU WANT?
Latest posts by Isaac Inegbenehi
(see all)