Abu Zaria 100 to 500 Level Civil Engineering Courses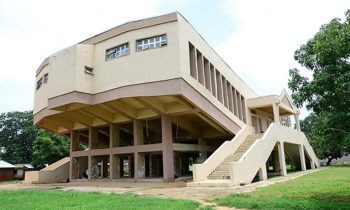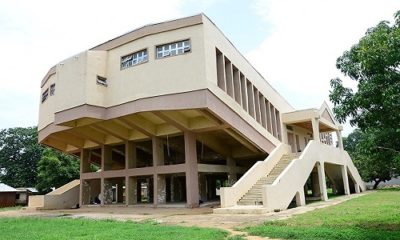 Ahmadu Bello University (ABU) Zaria Civil Engineering Courses from 1st year to final year. Course Content and Structure to guide Abu Zaria Students, Aspirants, Jamb Candidates and the General Public.
Watch Abu Zaria Tutorial Videos here for Free or continue reading for Abu Zaria Faculty of Engineering, Department of Civil Engineering Courses, Compulsory Subjects, Course Codes and Credits for First and Second Semester.
Abu Zaria 100 Level Civil Engineering Courses
100 Level First Semester Courses
| Course Code | Course Title | Credit Units |
| --- | --- | --- |
| CHEM101 | Introductory General Chemistry | 2 |
| CHEM121 | Introductory Inorganic Chemistry | 2 |
| CHEM161 | Introductory Chemistry Practical I | 1 |
| PHYS131 | Heat & Properties of Matter | 2 |
| PHYS161 | General Practical Physics I | 1 |
| MATH101 | Set Theory & Number System | 2 |
| MATH103 | Trigonometry & Coordinate Geometry | 2 |
| MATH105 | Differential and Integral Calculus | 2 |
| PHYS111 | Introductory Mechanics | 2 |
| COSC101 | Introduction to Computing | 2 |
| GENS101 | Nationalism | 1 |
| GENS103 | English and Communication Skills | 2 |
100 Level Second Semester Courses
| Course Code | Course Title | Credit Units |
| --- | --- | --- |
| CHEM112 | Introductory Physical Chemistry | 2 |
| CHEM132 | Introductory Organic Chemistry | 2 |
| CHEM162 | Introductory Chemistry Practical II | 1 |
| EEEN102 | Introduction to Engineering Profession | 1 |
| GENS102 | Environmental Health | 1 |
| MATH102 | Algebra | 2 |
| MATH104 | Conic Sections and Application of Calculus | 2 |
| MATH106 | Vectors and Dynamics | 2 |
| PHYS122 | Electricity, Magnetism and Modern Physics | 2 |
| PHYS124 | Geometric and Wave Optics | 2 |
| PHYS162 | General Physics Practical II | 1 |
| STAT102 | Introductory Statistics II | 2 |
100 Level Elective
| Course Code | Course Title | LT | Lab | Credit Units |
| --- | --- | --- | --- | --- |
| GENS104 | History of Scientific Ideas | 15 | | 1 |
Abu Zaria 200 Level Civil Engineering Courses
200 Level First Semester Courses (Pre-Requisite: TCUE 24)
| Course Code | Course Title | Credit Units | Pre-Requisite |
| --- | --- | --- | --- |
| CVEN201 | Introduction to Structural Analysis | 2 | |
| CVEN211 | Introduction to Transportation Engineering | 1 | |
| EEEN201 | Electrical Circuit & Field Theory | 2 | PHYS122 |
| EEEN203 | Electric Machine, Power and Installation | 2 | PHYS162 |
| MATH241 | Calculus I | 3 | MATH105 |
| MATH243 | Methods of Linear Algebra I | 2 | MATH106 |
| MEEN201 | Engineering Graphics | 2 | MATH103 |
| MMEN201 | Fundamental of Material Science | 2 | |
| WREN201 | Fluid Mechanics I | 2 | |
200 Level First Electives Courses
| Course Code | Course Title | Credit Units |
| --- | --- | --- |
| GENS201 | Moral Philosophy | 1 |
| URPL205 | Urban Land Use Component | 2 |
| ARCH101 | Graphic Communications | 2 |
200 Level Second Semester Courses
| Course Code | Course Title | Credit Units |
| --- | --- | --- |
| CHEN202 | Introduction to Management | 1 |
| CVEN298 | SWEP | |
| EEEN202 | Electronics, Measurements and Transducers | 2 |
| GENS202 | Entrepreneurship and Innovation | 2 |
| MATH242 | Calculus II | 2 |
| MATH243 | Methods of Linear Algebra II | 3 |
| MEEN202 | Engineering Drawing | 3 |
| MEEN204 | Strength of Materials I | 2 |
| MEEN206 | Fundamentals of Dynamics | 2 |
| MEEN208 | Basic Thermodynamics | 2 |
Abu Zaria 300 Level Civil Engineering Courses
300 Level First Semester (Pre-Requisite: TCUE 48)
| Course Code | Course Title | Credit Units | Pre-requisite |
| --- | --- | --- | --- |
| CVEN301 | Theory of Structures I | 2 | CVEN201 |
| CVEN303 | Reinforced Concrete Fundamentals | 2 | CVEN201 |
| CVEN305 | Mechanics of Materials | 2 | CVEN201 |
| CVEN321 | Soil Mechanics | 3 | |
| CVEN331 | Civil Engineering Materials I | 3 | |
| GENS301 | Business Creation and Growth | 2 | |
| LNSV331 | Surveying for Professionals I | 2 | |
| MATH341 | Differential Equations and Transforms | 3 | MATH242 |
| QTYS309 | Development Economics | 1 | |
| STAT343 | Statistics | 2 | STAT102 |
| WREN301 | Fluid Mechanics II | 3 | WREN201 |
300 Level First Semester Electives
| Course Code | Course Title | Credit Units | Pre-requisite |
| --- | --- | --- | --- |
| MEEN309 | Applied Thermodynamics | 1 | |
300 Level Second Semester
| Course Code | Course Title | Credit Units | Pre-requisite |
| --- | --- | --- | --- |
| CVEN302 | Theory of Structures II | 2 | CVEN201 |
| COSC344 | Basic Computer Knowledge and Fortran | 3 | |
| CVEN304 | Design of Structural Elements | 2 | |
| CVEN306 | Design of Concrete Structures | 3 | |
| CVEN312 | Elements of Highway Design | 3 | |
| CVEN322 | Engineering Geology | 3 | |
| LNSV332 | Surveying for Professionals II | 2 | |
| CVEN332 | Civil Engineering Materials II | 2 | |
| MATH342 | Functions of Several Variables | 2 | |
| WREN302 | Fluid Mechanics III | 2 | WREN201 |
300 Level Second Semester Electives
| Course Code | Course Title | Credit Units | Pre-requisite |
| --- | --- | --- | --- |
| URPL204 | Site Planning | 1 | |
| URPL206 | Urban Economic | 2 | |
| ARCH204 | Architectural Graphics | 2 | |
Abu Zaria 400 Level Civil Engineering Courses
400 Level First Semester (Pre-Requisite: TCUE 72)
| Course Code | Course Title | LT | Lab | Credit Units | Pre-requisite |
| --- | --- | --- | --- | --- | --- |
| CVEN401 | Theory of Structures III | 30 | | 2 | |
| CVEN403 | Reinforced Concrete Serviceability Limit State | 30 | | 2 | CVEN303 |
| CVEN405 | Design of Steel Structures | 30 | | 2 | CVEN305 |
| CVEN411 | Transportation Engineering | 30 | | 2 | CVEN211 |
| CVEN413 | Highway Engineering | 30 | | 2 | CVEN312 |
| CVEN421 | Geotechnical Design of Foundation | 45 | | 3 | CVEN321 |
| CVEN441 | Engineering Computer Methods | 30 | | 2 | COSC344 |
| MATH443 | Numerical Analysis | 45 | | 3 | |
| STAT443 | Design of Experiments and Quality Control | 30 | | 2 | |
| QTYS421 | Law for Engineers | 15 | | 1 | |
| WREN401 | Hydraulics and Hydrology | 45 | | 3 | WREN301 |
400 Level Second Semester
| Course Code | Course Title | Credit Units | Pre-requisite |
| --- | --- | --- | --- |
| CVEN499 | Industrial Attachment (SIWES) | 6 | TCUE 72 |
Abu Zaria 500 Level Civil Engineering Courses
500 Level First Semester (Pre-Requisite: TCUE 120)
| Course Code | Course Title | Credit Units | Pre-requisite |
| --- | --- | --- | --- |
| CVEN501 | Design of Reinforced Concrete Structures | 3 | CVEN403 |
| CVEN503 | Plastic Design of Steel Structures | 2 | CVEN405 |
| CVEN511 | Traffic Engineering | 3 | CVEN411 |
| CVEN521 | Design of Soil Structures | 3 | CVEN421 |
| CVEN597 | Final Year Project I | 3 | |
| QTYS407 | Measurement of Civil Engineering Works I | 2 | |
| WREN503 | Engineering Hydrology | 3 | WREN401 |
500 Level First Semester Electives
| Course Code | Course Title | Credit Units | Pre-requisite |
| --- | --- | --- | --- |
| CVEN505 | Advanced Theory of Structures | 2 | CVEN401 |
| CVEN507 | Advanced Reinforced Concrete | 2 | CVEN403 |
| CVEN513 | Airport Engineering | 2 | CVEN411 |
| CVEN523 | Advanced Foundation Engineering | 2 | CVEN421 |
500 Level Second Semester
| Course Code | Course Title | Credit Units | Pre-requisite |
| --- | --- | --- | --- |
| CVEN502 | Theory of Structures IV | 2 | |
| CVEN504 | Prestressed Concrete Structures | 2 | |
| CVEN506 | Timber Structures | 3 | |
| CVEN512 | Transportation Planning | 3 | |
| CVEN598 | Final Year Project II | 3 | |
| QTYS508 | Measurement of Civil Engineering Works III | 2 | |
| WREN514 | Environmental Engineering | 2 | |
500 Level Second Semester
| Course Code | Course Title | Credit Units | Pre-requisite |
| --- | --- | --- | --- |
| CVEN508 | Precast Concrete Structures | 2 | |
| CVEN514 | Railway Engineering | 2 | CVEN413 |
| CVEN516 | Bridge Engineering | 3 | CVEN401 |
| CVEN522 | Rock Mechanics | 3 | CVEN322 |
| CVEN532 | Construction Materials | 3 | CVEN331 |
Abu Zaria Civil Engineering Courses Content