Learn Blogging SO2E6: Google Pigeon Algorithm Update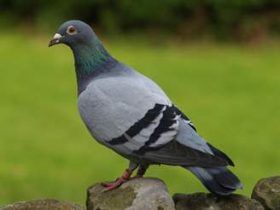 The Google Pigeon Update was released on July 24th, 2014 to focus on local results. It gives you results based on your location. This is a very simple algorithm update; in the sense that it does something different from Google's Panda and Pengium.
Google Pigeon refers to an algorithm update for Google's Local Search search engine, which the company rolled out with the purpose of "providing a more useful and relevant experience for searchers seeking local results," according to Google.
How Pigeon Differ from Google Penguin and Hummingbird
Google Pigeon may be confused with two other avian-codenamed algorithm enhancements from Google, Google Penguin and Google Hummingbird.
Google Penguin updates differ from Google Pigeon in that they were released to penalize websites that utilize Black Hat SEO and thereby breach the Google Webmaster Guidelines in an attempt to boost search engine results.
And while the local search-focused Google Pigeon and the Google Penguin releases both serve as updates for Google's existing search algorithm engine, Google Hummingbird delivers a completely new search algorithm that goes beyond keyword focus to deliver more of a natural-language, or conversational, approach to search queries.
Reference: webopedia
Also Recommended:
---
2. Season two, Episode one : Google Panda
3. Season 2 Episode Two: Google's Penguin
4. All other Google Algorithm Updates
---
RECOMMENDED
WHAT ELSE DO YOU WANT?
Latest posts by Isaac Inegbenehi
(see all)