Learn SEO SO4E2: Types Of Google Ranking Drops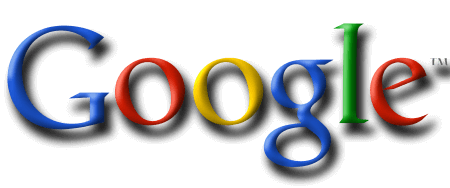 Welcome to Season 4 And Episode 2 of Learn Blogging & SEO With Flash Isaac. Today, we shall be discussing the top 5 types of Google ranking drops. Fasten your seat belt and let's begin the journey.
Now, Google Ranking drops is one major thing that gives Bloggers and SEO Experts sleepless night. We try as much as possible to fix ranking issues to avoid stories that touch the heart.
Another issue of concern among bloggers and SEO Experts is suddenly disappearance of articles from Google Search Results. Meanwhile, I have already discussed why blogs suddenly vanish from Google.
Strong SEO Experts like us, we nor dey too look for traffic like that… na them dey rush us (lol)
Brothers and Sisters, they can't afford to take food away from our table. Checkout 5 Types of Google Ranking drops, Common causes of the drop and what you should do right now to fix the issue.
5 Types Of Google Ranking Drops
Google Algorithm Penalty
Your OnPage SEO has issues
Another blogger outranked you
Your site dropped because you are losing links
Google Flux
The News in Details……
Google Algorithm Penalty
Google releases bunch of algorithm updates yearly. Most times, Google Updates are minor. However, Google releases Major updates to its Algorithm. These core Google Algorithm updates impart majority of sites that fail to follow Google Quality guidelines.
When your ranking suddenly drops after a Major Google Algorithm update, it could be a sign that you are under Google Algorithm Penalty.
Apart From Algorithm penalty, you could also be hit my Google Manual Action. You can confirm manual action by clicking on manual action under Search traffic in your Google Search console.
A big difference between algorithmic and manual penalties is that Algorithm penalties are automatic and usually released with various Google Updates, while  Manual Actions are manually applied by a Google employee.
Few examples of Google Algorithm Updates are the Google Panda Update, Penguin, Hummingbird and Google Pigeon.
General Knowledge About Google Algorithm Update
Google Pigeon is the code name given to one of Google's local search algorithm updates. This update was released on July 24, 2014.
The update is aimed to increase the ranking of local listing in a search. The changes will also affect the search results shown in Google Maps along with the regular Google search results.
The "Hummingbird" update was the first major update to Google's search algorithm since the 2010 "Caffeine" search architecture upgrade, but even that was limited primarily to improving the indexing of information rather than sorting through information.
RankBrain is an algorithm learning artificial intelligence system, the use of which was confirmed by Google on 26 October 2015.
It helps Google to process search results and provide more relevant search results for users. As of 2015, "RankBrain was used for less than 15% of queries."
Google Panda is a change to Google's search results ranking algorithm that was first released in February 2011.
The change aimed to lower the rank of "low-quality sites" or "thin sites", in particular "content farms", and return higher-quality sites near the top of the search results.
Google launched the Penguin Update in April 2012 to better catch sites deemed to be spamming its search results, in particular those doing so by buying links or obtaining them through link networks designed primarily to boost Google rankings.
Recommended: All about Google Algorithm update
 How to Identify & Recover from Google Penalty
Identify exactly what happened. This would be to first check  your Google Webmaster Tools account. There you'll have notifications from Google regarding manual actions they've taken against your site. Another step to solve ranking drops is to make your that your site complies with Google quality guideline.
Your OnPage SEO has issues
When bloggers hear the word 'SEO', the first thing that comes to mind is link building. Ladies and gentlemen, Search Engine Optimization (SEO) is beyond building of links. You need pay attention to your onpage seo before it leads to ranking drops.
It would be a sin for me to dwell on the issue of Onpage SEO after creating a high quality content that touched everything about Onpage seo and Google ranking signals. I advise you to checkout my famous article on OnPage SEO here.
Recommended: Onpage seo strategies
Another Blog Outranked You
With every passing day, other bloggers are creating quality content similar to your own. They can easily outrank you when Google notices that their content provides better solution and add more value.
It is very easy for others to outrank you when your blog is new and without unique content.
Would you fold your hands and watch your competitors outrank you? Never. You need to start doing what your competitors are doing and even better. Update your posts to stay relevant, else your blog will vanish from Goolge.
Your Site Dropped Because You Are Losing BackLinks
Backlink is very strong ranking signal. The more the quality of backlinks you have, the more you are able to maintain your ranking and domain authority. As your link drops, you would experience ranking drops. Your best bet is to ensure that you don't lose too much high quality backlinks.
Recommended: Types Of Links In SEO Important links
Google Flux
This is either a slight or big drop. One of the things that you have no power over is the Google flux. This issue is very unpredictable and volatile, so you shouldn't be on the lookout for any signs.
How to Identify a Google Flux? This is usually harder to spot. Everything should be looking ok:
No on-page issues
No linking issues
No competitor issues
No known update
It isn't any rule of thumb on how to handle these kind of situations and you just have to hold tight. You might be back in a few days.
Let me know how you feel via the comment box and don't fail to share this post with your Blogger Friends.
Others On The Series....
---
Recommended: Complete season 1 of my blogging series
Important: Full Season 2 of my blogging series


S03E1

: How to remove strange characters in your blog


SO3E2

: How to upload Apk files to wordpress library
SO3E2: Write long and interesting posts
SO3E3: Common mistakes to avoid in blogging
SO3E5: How to cure 404 error in blogging 
SO3E6: best banks for bloggers
SO3E7: Future And Present state of SEO
SO3E8: Causes of error occurred during Indexing
SO3E9: Types of links link SEO
SO3E10: Before you pay for hosting

RECOMMENDED: Latest on the series
---
RECOMMENDED
WHAT ELSE DO YOU WANT?
Latest posts by Isaac Inegbenehi
(see all)